Gerakan president Dominic Lau has urged Putrajaya to abolish the matriculation programme, and adopt the STPM examination as the standardised pathway to public universities.
In a statement today, Lau said Pakatan Harapan must have the political will and courage to do what is deemed politically correct.
"It is politically correct to stop unfair treatment against students, who are all Malaysians.
"It would herald the start of a non-racial administration under the Harapan government in its aim to build a 'New Malaysia'," his statement read.
Lau said this in response to former Council of Eminent Persons chairperson Daim Zainuddin telling The Malaysian Insight that it would be political suicide to abolish matriculation, despite the programme no longer being relevant.
The matriculation programme is a pre-university course and is only recognised by public universities. The intake is governed by a 90:10 ethnic quota favouring the bumiputera.
'Making excuses'
Lau (photo) accused Daim of making excuses at a time when Harapan should be taking "corrective measures" to address the "unfairness affecting non-Malays."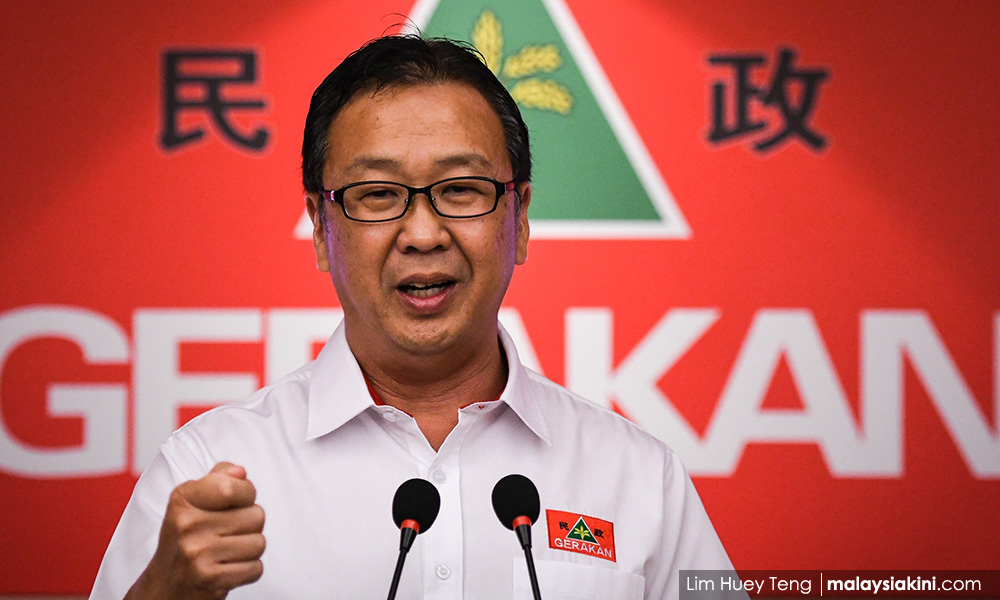 In his statement, the Gerakan leader also listed some of Harapan's policies affecting non-Malays, including the delay in recognising the Unified Examination Certificate (UEC), public university intake and government funds for vernacular schools.
"Do Harapan leaders now view Chinese demands for fair and equal treatment as excessive, unreasonable and unimportant?
"Let us not forget that Harapan received 95 percent Chinese support in the last general election, and the Sandakan by-election has again proven that.
"How can Harapan leaders turn their back on the Chinese in just one year after taking power? Harapan must not take Chinese support for granted," he said.
Lau also urged DAP leaders to speak up against Daim for making excuses to retain the matriculation programme.
Gerakan was once part of the BN government that introduced the matriculation programme in the 1990s.
During its time with BN, Gerakan did not publicly object to the programme. The party left BN in June last year.
The matriculation programme was put under the spotlight recently after Putrajaya announced that it was increasing the intake from 25,000 students to 40,000.