The Sarawak chapter of electoral reform group Bersih has urged the state government to end its abuse of immigration powers banning activists from entering Sarawak.
This follows the snag faced by the communications and multimedia minister's special functions officer Mandeep Singh after landing in Bintulu Airport last Friday.
State authorities initially wanted to bar Mandeep from entering Sarawak, but later granted him a three-day exemption because he was carrying out duties for the federal government.
"Banning Mandeep and other activists from entering Sarawak to 'engage in legitimate political activity' is arbitrary, unlawful and a blatant abuse of power by Sarawak's previous state governments.
"They imposed the ban not to protect Sarawakians, but to protect themselves from legitimate political activism for causes such as free and fair elections, environmental protection and indigenous peoples' rights," it said in a statement today.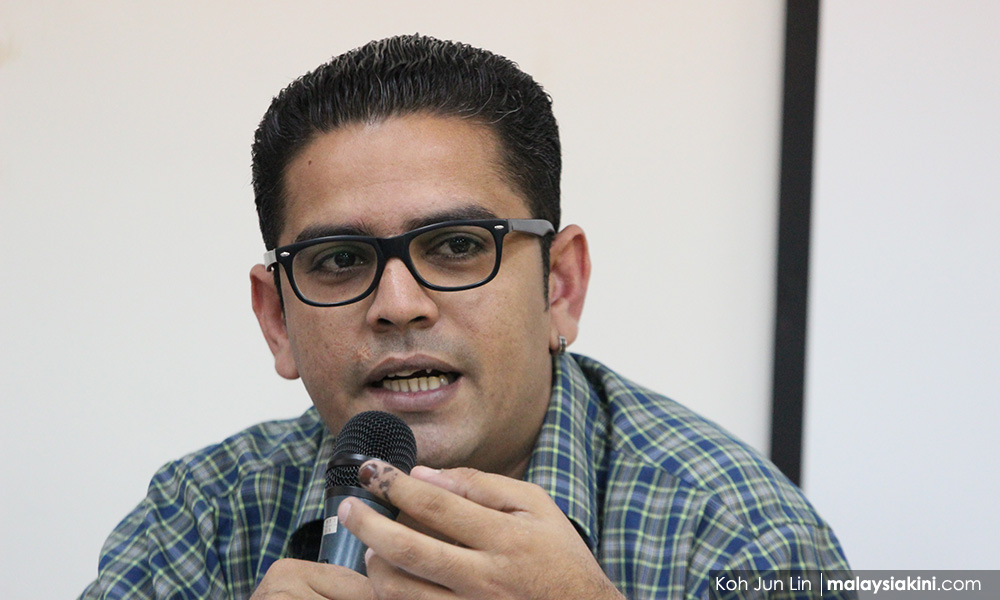 Mandeep (photo), who was formerly a Bersih officer, has a standing ban on him since February 2016.
Sarawak Bersih said several more of its current and past leaders are still banned from entering the state, including Thomas Fann, Maria Chin Abdullah, Ambiga Sreenevasan and Wong Chin Huat.
Other notable persons barred are Malaysian Human Rights Commissioner Jerald Joseph, as well as activists Colin Nicholas and Jannie Lasimbang.
Sarawak Bersih urged the Gabungan Parti Sarawak (GPS) government to lift the ban on all political activists, and to pledge to only exercise Sarawak's special powers for the purposes of upholding the state's interests.
"We believe that all Malaysians, including Sarawakians, would want to see proper and lawful use of such existing immigration rights.
"This will put Sarawak on moral high ground in its negotiation with the federal government on the implementation of the Malaysian Agreement 1963," it said.