The MACC may soon summon former deputy prime minister Ahmad Zahid Hamidi to facilitate investigation into questionable land swap deals involving the Defence Ministry.
"I do not discount the possibility. Anyone who is involved will be called," MACC Deputy Chief Commissioner (Operations) Azam Baki told a press conference in Kuala Lumpur today when asked if the former defence minister will be summoned.
Zahid served as defence minister from 2009 to 2013.
Earlier, Azam said the MACC had been investigating the matter for a few months based on two reports lodged by the Defence Ministry.
He added the MACC is also looking at the audit report on 16 land swaps involving the defence ministry, which were allegedly lopsided and cost the government RM500 million.
Furthermore, Azam said former defence minister Hishammuddin Hussein's representative had also lodged a report.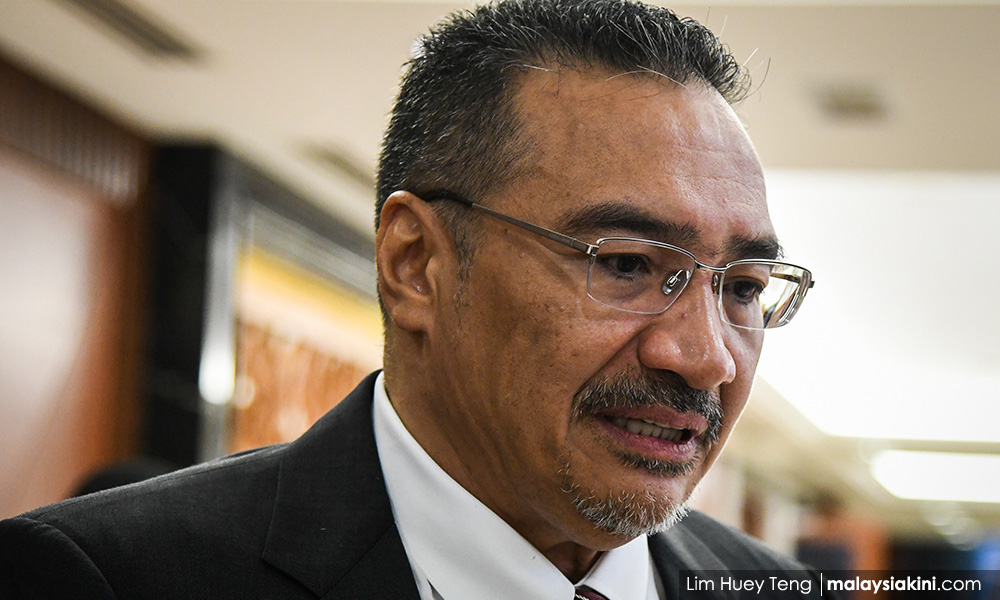 Hishammuddin (above) was the defence minister from 2013 to 2018.
Azam said no arrests have been made yet as the MACC is establishing the elements of corruption and abuse of power in the cases.
On a separate matter, Azam denied that the MACC was dragging its foot over investigations into the Taman Rimba Kiara development, stating that he had instructed his investigating officer to seek new information on the matter.
On the mass arrest of the staff of the Penang Road Transport Department due to alleged corruption, Azam said the case was taking time as there were 70 investigation papers.
"There are no less than 70 investigation papers, so our investigating officers need to complete the investigation papers in accordance to the standard operating procedure, and this is taking some time," he said.
However, Azam said he expects the charges to be filed as early as before Hari Raya.