Prime Minister Dr Mahathir Mohamad has led the tributes to the late Sultan Ahmad Shah Sultan Abu Bakar, the former Pahang sultan who passed away this morning.
A statement released by the Prime Minister's Office expressed the condolences of both Mahathir and his wife Dr Siti Hasmah Mohd Ali to the Yang di-Pertuan Agong Sultan Abdullah Sultan Ahmad Shah and all members of the Pahang royal household upon the demise of the late sultan.
Deputy Prime Minister Dr Wan Azizah Wan Ismail also expressed her commiserations to the entire Pahang royal family.
"My heartfelt condolences to the entire Pahang royal family over the passing of Paduka Ayahanda Sultan Ahmad Shah Sultan Abu Bakar at the National Heart Institute this morning," she tweeted.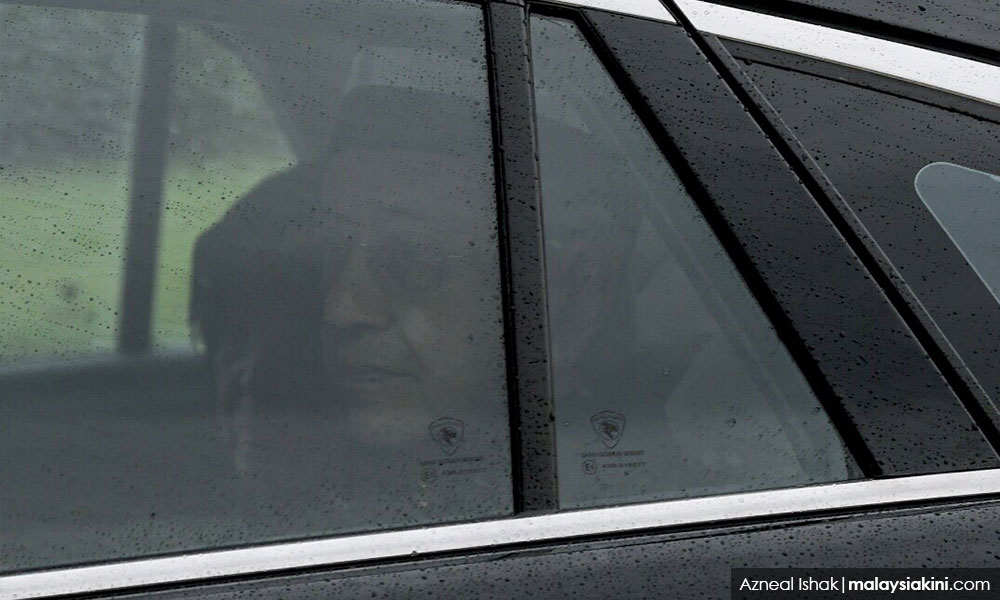 Former prime minister Najib Abdul Razak expressed his sorrow on Facebook.
"The passing of the late sultan is a big loss for Malaysians," he wrote. "My memories with Tuanku started from my father's time."
Najib said he was very fortunate that when he was appointed as the Pahang menteri besar in 1982, the late sultan was serving as the seventh Agong.
"I was very grateful that I often had the opportunity to get your guidance and advice.
"Your contribution and dedication to the well-being of the people of Pahang, to Pahang's economic progress and even to football at the international level, are highly appreciated and will be remembered forever," he added.
---
Read more: Pahang's former ruler Sultan Ahmad Shah passes away
---
Sultan Ahmad Shah breathed his last at 8.50am, and the news was announced by Pahang Menteri Besar Wan Rosdy Wan Ismail.
40-day mourning period
Pahang will observe a 40-day mourning period with the state flag to be flown at half-mast from today.
Bernama reported state secretary Sallehuddin Ishak as saying that all forms of entertainment and celebrations will not be allowed from today until noon on Saturday.
Sallehuddin added that members of the Pahang royal family will observe 100 days of mourning.
"The body will be taken to the Istana Abu Bakar in Pekan, and the public who wish pay their last respects can do so starting tonight until 9am tomorrow.
"The public is also allowed to perform the funeral prayers either alone or in a congregation at the palace," he told a press conference at Wisma Sri Pahang today.
Sallehuddin also confirmed that Yang di-Pertuan Agong Sultan Abdullah Sultan Ahmad Shah is scheduled to arrive at Istana Abu Bakar from abroad tomorrow morning.
All surau and mosques in Pahang have also been asked to hold tahlil prayers for three consecutive nights starting tonight.