Following the announcement by Prime Minister Dr Mahathir Mohamad that 12 local universities will offer scholarships to Palestinian students living in Malaysia, a DAP lawmaker has clarified that the scholarships will be privately funded.
Yesterday, Mahathir said: "The government has decided to offer scholarships through the Palestinian Cultural Organisation Malaysia (PCOM) for Palestinian students to pursue bachelor, masters, and PhD courses in 12 established Malaysian universities."
His announcement, made at the 9th Grand Iftar with the Palestinian community, irked those who felt the government was channelling taxpayers' monies to foreigners instead of deserving local students. 
However, Bandar Kuching MP Kelvin Yii said the scholarships, worth a total of RM11.47 million, would be funded privately.
"The scholarships announced yesterday will only involve funds raised or generated by the universities themselves, including local private institutions of higher learning or private universities.
"They will not involve any government funding or affect scholarships that are being offered to local Malaysians.
"This was confirmed by Deputy Education Minister Teo Nie Ching upon verification after the announcement yesterday," he added in a statement this evening.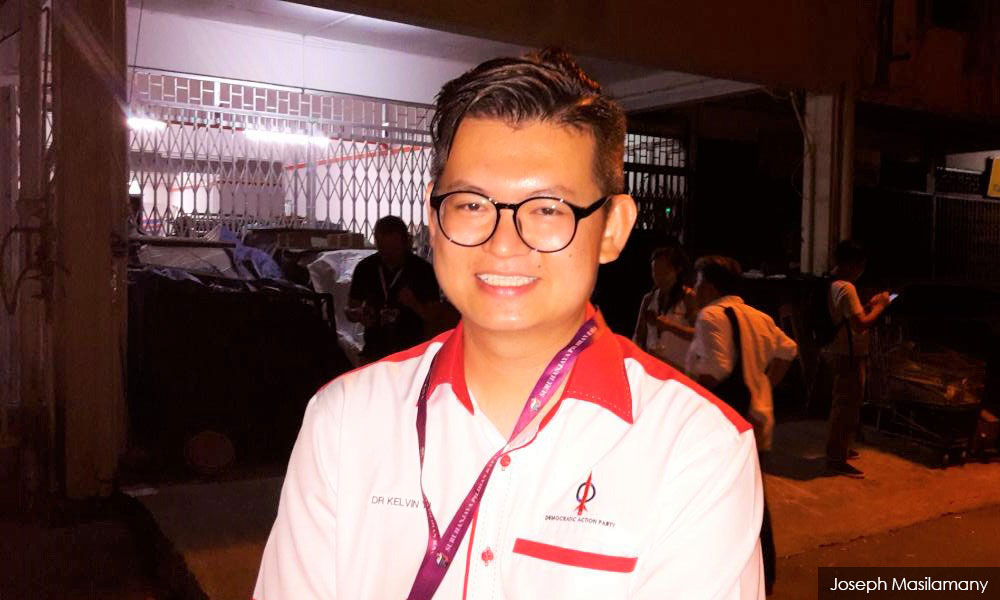 Yii (photo) said he contacted the ministry to clarify whether the policy would involve public funds and affect places in public universities for Malaysian students.
Among the 12 universities are Albukhary International University, Mahsa University, Kolej Universiti Islam Perlis, Multimedia University, UCSI University, Universiti Teknologi Petronas, Universiti Tenaga Nasional, Sunway University, Universiti Kuala Lumpur and Universiti Utara Malaysia.
Funds raised by unis
According to Yii, the funds would be raised by the universities themselves.
"Out of the 12, only one university is a government university, but the funds for the scholarship must be raised by the university itself and no government grants will be used for this purpose.
"The other 11 universities are private universities. It is common practice for these private universities to offer scholarships to foreign students on a yearly basis, as it is part of their strategy to attract international students as it helps to improve their ranking as well.
"So for this year, such scholarships for international students will be offered or given priority for Palestinian students instead," he added, seeking to clear the confusion over the matter.
Meanwhile, Youth and Sports Minister Syed Saddiq Syed Abdul Rahman (photo) said the scholarship offer was a compassionate move by a "humanitarian government", one that could boost long-term benefits for Malaysia.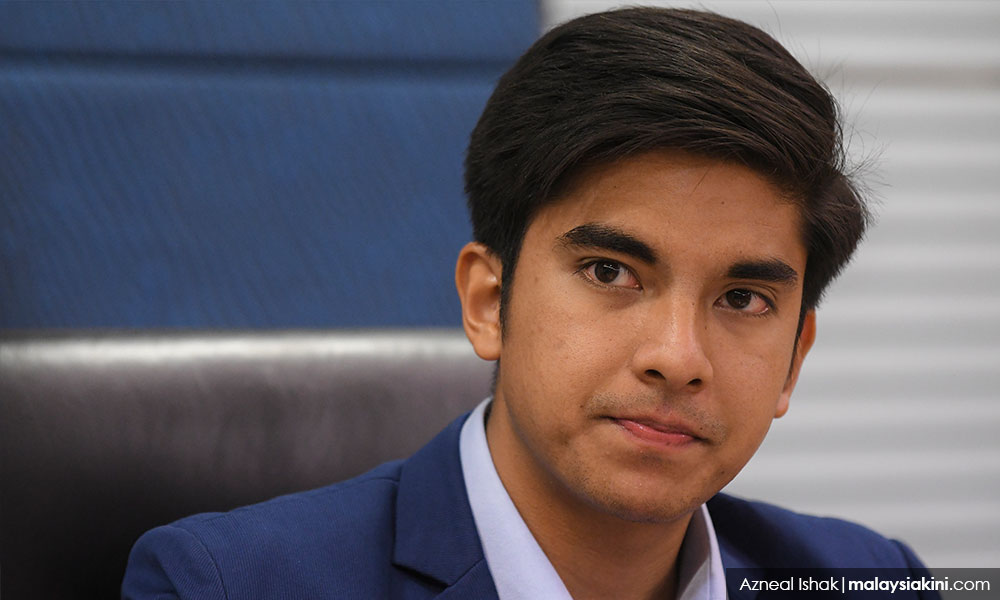 "Firstly I think this is something which we have been doing for a very long time. For example, if you look at the 1990s, there were a lot of Bosnian students who were taken into Malaysia, and now they are working in Malaysia and are a value to the Malaysian economy.
"They also assisted Malaysia to do some of the best business deals with the Bosnian government. That's why the image of Malaysia in Bosnia is exceptionally good. So I think people should look at the long-term. Let's not forget, we are a humanitarian government," he was reported saying by The Malay Mail.
'Charity should start at home'
Earlier, Parti Bersatu Sabah deputy president Yee Moh Chai fired a missive accusing the Harapan government of misallocating funds.
"This government, being financially able to provide scholarships to the Palestinians, is obviously not short of education funds.
"If we are so concerned with the education of non-Malaysians, why, at the same time, are we so hard on our own PTPTN (National Higher Education Loan Fund) holders? Charity should start at home first," he said.
Yee went on to accuse the Harapan administration of being tough on PTPTN holders who are unable to repay their loans.
"It is not acceptable that the government has cited the shortage of funds as an excuse for not honouring its manifesto to PTPTN holders; yet, at the same time, it has money to give away scholarships to the foreigners," he said.
Yee also complained that TAR College was given less than half the amount of money allocated to the Palestinian scholars.