Pakatan Harapan decided to carry on with the Tun Razak Exchange (TRX) project as it believes that it will be beneficial to the country, provided that the project is first "detoxified" from the 1MDB scandal.
The decision was made also to prevent the RM40 billion mega-development from becoming a "sunk cost" - meaning a past cost that is unable to be recovered.
This was the written parliamentary reply provided by the Finance Ministry to Padang Terap MP Mahdzir Khalid, who had asked what effects the TRX project had on the national economy and if it would result in losses.
Elaborating, the ministry explained that the Cabinet had agreed on June 20 last year to carry on with the project and injected RM2.799 billion in financial assistance for it.
"According to reasonable estimates, the RM2.799 billion grant will enable TRX to generate a return of RM5.69 billion for the government.
"This government support is crucial to ensure that the money that has already been and will be invested in the project does not become sunk cost, without any returns.
"It also helps to clear TRX's name and return investor confidence in the project," it said.
However, the ministry said it had yet to determine how much of the returns from the TRX project would be used to pay 1MDB's debts.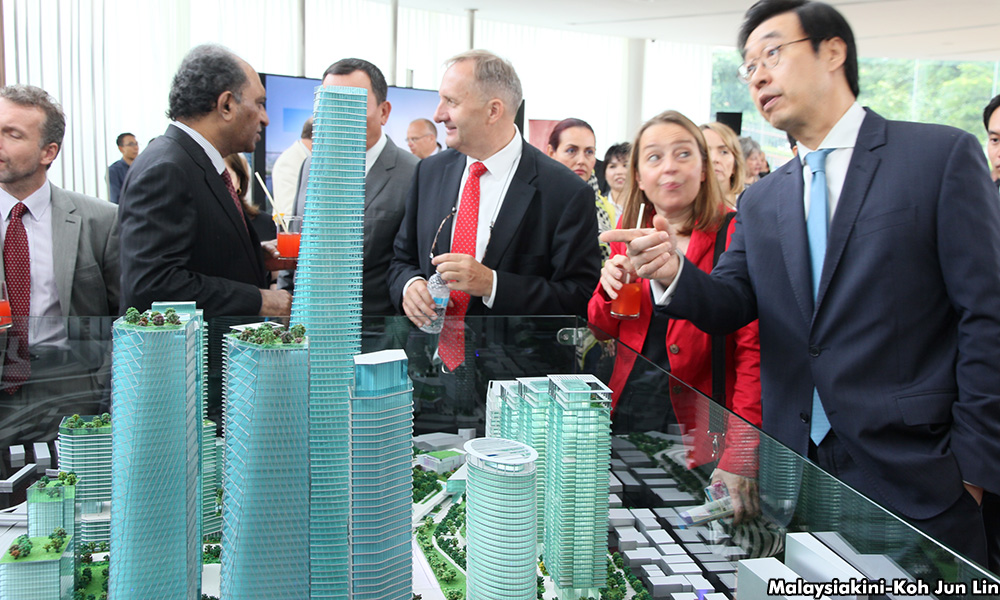 The ministry further characterised TRX as a "strategic national project" which would be able to drive the Malaysian economy by attracting investors, creating jobs as well as making Kuala Lumpur a more competitive global destination.
"This is the result of the Finance Ministry's efforts to 'detox' the TRX project from being embroiled in the 1MDB scandal after (Pakatan Harapan) took over the government on May 9, 2018," it added.
This detox involved the identification and "quarantine" of elements of corruption, abuse of power and wrongdoing related to the 1MDB scandal committed by "leaders in the previous government".
As of today, the ministry said that the TRX project was "free of corruption" and was capable of becoming a world-class development once completed.
The TRX project is being developed by MOF-owned TRX City Sdn Bhd in a joint venture with Sydney-based international property group Lendlease.
The 70-acre development is being built in stages, with its 17-acre lifestyle precinct "The Exchange" slated for completion in 2021.