Prior to being arrested for planning assassinations and suicide bomb attacks, two Malaysians were suspected to have produced home-made explosives and were even able to test them out.
Quoting unnamed sources, The Star Online reported that the police have yet to uncover the bombs, believed to be made of triacetone triperoxide (TATP).
"Authorities have strong indications that the duo has managed to test their weapons. It is fortunate that the militants were caught before they could use the explosives on their targets.
"[...] Efforts to locate the materials are ongoing," the source was quoted as saying.
The two were said to have tested the bombs in Kuala Muda, Kedah where they lived.
According to the source, TATP is a high impact explosive which is easily manufactured yet difficult to detect.
"It can destroy and kill anything or anyone within a 25m to 50m radius. TATP is usually fitted into a pipe bomb, which can be detonated remotely via a safety fuse.
"It is commonly used by terrorists in Thailand and Indonesia," the source reportedly told the daily.
The two Malaysians in question were arrested by police on May 14.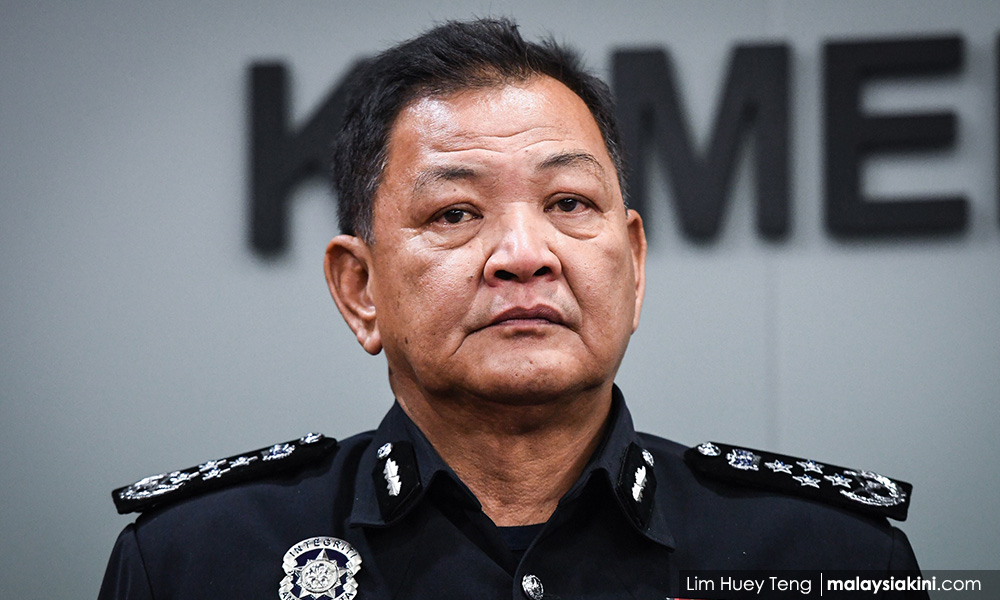 According to Inspector-General of Police Abdul Hamid Bador (photo), they had learned how to build TATP bombs in a training held in Jogjakarta, Indonesia, in November last year.
The training was organised by Indonesian terror group Jamaah Ansharut Daulah, which previously claimed responsibility for suicide bombings in a police station and three churches in Surabaya, East Java in May 2018.
Hamid said the Malaysian duo were part of an Islamic State 'wolf pack' cell that planned to launch suicide bomb attacks on Christian, Hindu and Buddhist houses of worship as well as entertainment centres in the Klang Valley.
They had also plotted to assassinate several "high profile" individuals accused of insulting Islam and failing to uphold the religion.
The attacks were alleged to avenge the death of firefighter Mohamad Adib Mohd Kassim as a result of the Seafield Sri Mariamman Temple riots in Nov 2018.
The cell had also comprised another Malaysian, two Indonesian nationals and two Myanmar nationals who were ethnically Rohingya.
All suspects are being investigated under the Special Offences (Special Measures) Act 2012.