Kota Melaka lawmaker Khoo Poay Tiong is proposing a parliamentary special select committee and a Royal Commission of Inquiry (RCI) to investigate six former Election Commission (EC) members following the disbandment of a tribunal into their alleged misconduct.
Describing the tribunal outcome as "appalling", Khoo said it implied that the six could escape the consequences by resigning.
In a statement this morning, the DAP MP said the "fundamental issue" surrounding various allegations of electoral fraud and manipulation by the EC prior to GE14 has not changed.
This included the rushed redelineation of election boundaries and the eleventh-hour directive on campaign materials appearing to target Pakatan Harapan chairperson and then prime minister candidate Dr Mahathir Mohamad.
"Just recently, the Defence Ministry revealed that land swaps were corruptly done by the previous government before the GE14. This involved the rushed registration of military voters in several marginal constituencies by the EC, using army camps that were not yet completed.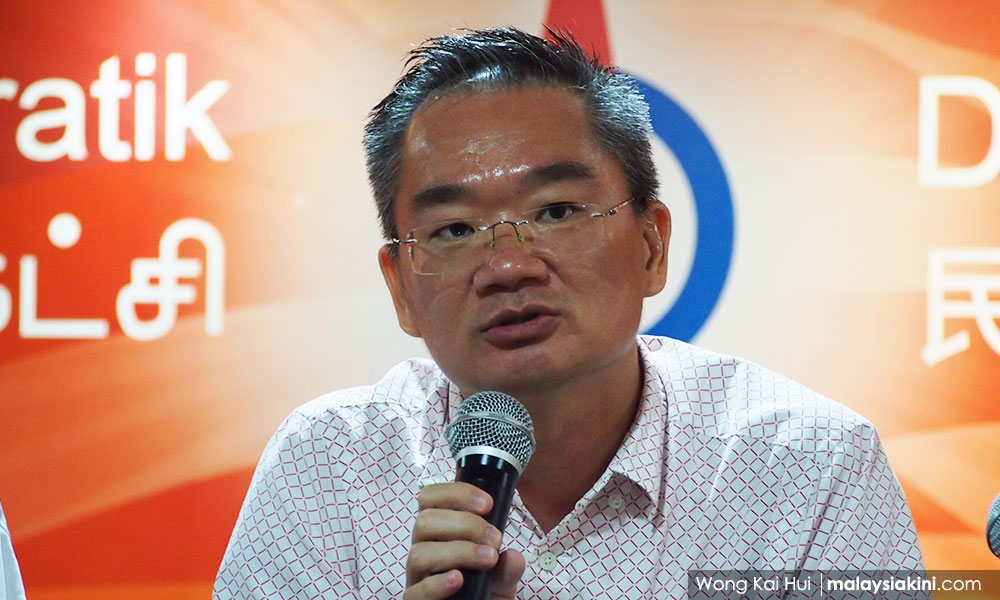 As such, the six former EC members should still be investigated and held accountable if found guilty, Khoo (photo) said.
"Given that the tribunal has decided not to continue, there are two other avenues that must now be pursued.
"First, Parliament must do its duty as a check-and-balance mechanism. I will be writing to the Dewan Rakyat speaker to propose the setting up of a special select committee on elections in order to investigate the former EC members.
"Second, the attorney-general and prime minister should further advise the Yang di-Pertuan Agong that an RCI is now necessary. The RCI will be the best platform because it will have the fresh mandate and necessary powers to investigate," his statement read.
13 charges of alleged misconduct
The tribunal was tasked with hearing 13 charges of alleged misconduct against the six former EC commissioners over their role in preparing a controversial redelineation report and the manner in which GE14 was conducted.
The six are Othman Mahmood, Mohd Yusop Mansor, Abdul Aziz Khalidin, Sulaiman Narawi, K Bala Singam, and Leo Chong Cheong.
Yesterday, in a three-two decision, panel members held that the tribunal should not proceed further as the matter has been rendered academic.
The panel ultimately decided that the tribunal was "an exercise in futility" as there was no public or national interest to seek the removal of the six commissioners as they had resigned from their positions.
The decision was met with disappointment by Attorney-General Tommy Thomas as well as former Bersih chairpersons Ambiga Sreenevasan and Maria Chin, with the latter two saying the premature disbandment of the tribunal allowed the question of misconduct to go unanswered.