Newly-minted Johor Bersatu chief Mazlan Bujang today unveiled the state party lineup, with Johor Menteri Besar Dr Sahruddin Jamal notably absent from the list.
When contacted, Mazlan said Sahruddin's omission was at his own request.
"The menteri besar asked not to be listed in the lineup because he wants to focus on the state administration," he told Malaysiakini.
However, Mazlan said he will make sure to involve Sahruddin in state party meetings.
"The menteri besar will be invited to attend our state meetings," he stressed.
Earlier today, Mazlan in a statement announced that Ledang Bersatu chief Mohd Solihan Badri will be appointed as Johor Bersatu secretary, while Larkin chief Mohd Izhar Ahmad and Pulai chief Ya'cob Atan would be made treasurer and information chief respectively.
He also announced that the position of media director would be created, that and Sekijang chief Uzzair Ismail will take up the position.
He also retained senator Nasir Hashim as the Johor Bersatu deputy chief.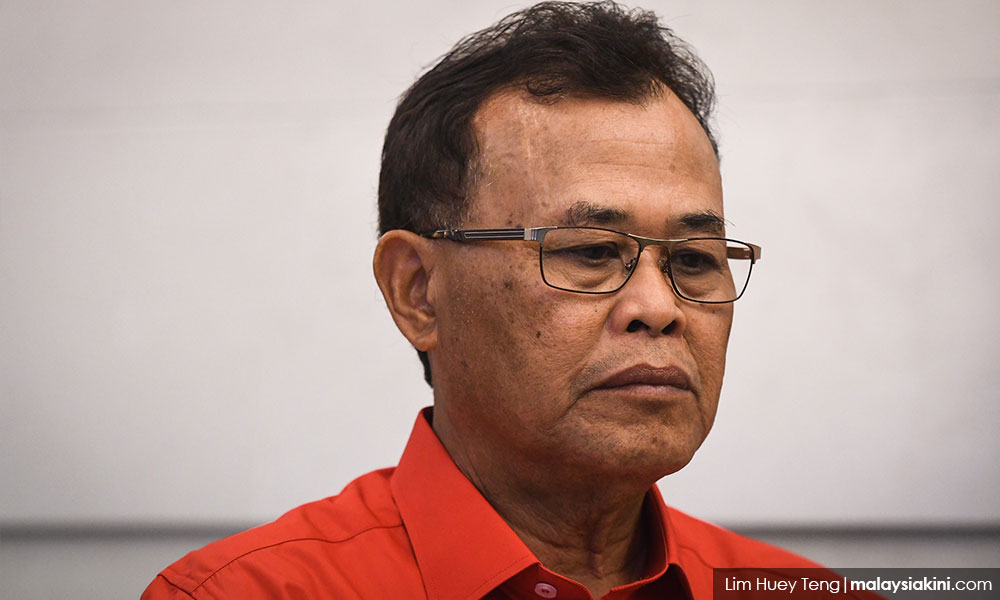 The new line-up comes as Mazlan takes over from Osman Sapian (photo) as Johor Bersatu chief.
Osman resigned as menteri besar last month after falling out with the central Bersatu leadership and Johor palace.
Mazlan, in his statement today, thanked Osman and the previous leadership for their services.
"I pray that the appointed lineup can carry out their duties and responsibilities to the best of their abilities for party and country," he said.
The current configuration departs from the norm, where the Johor menteri besar is also the state party chief.