Umno vice-president Mohamed Khaled Nordin has cautioned Education Minister Maszlee Malik on accepting recommendations made by DAP Youth on the matriculation programme.
"The calls (recommendations) are laced with political motives and empty rhetoric that is confusing.
"It is not strange, coming from a party that claims it is anti-racist, but uses racial excuses to pursue its agenda," he said in a statement.
Yesterday, Maszlee said he welcomed feedback on matriculation from DAP Youth chief Howard Lee, adding that some of the recommendations are already in the works.
These include merging the matriculation and STPM syllabus, and increasing extracurricular weightage for matriculation.
However, Khaled criticised Maszlee (photo) for allegedly not paying attention to the larger context.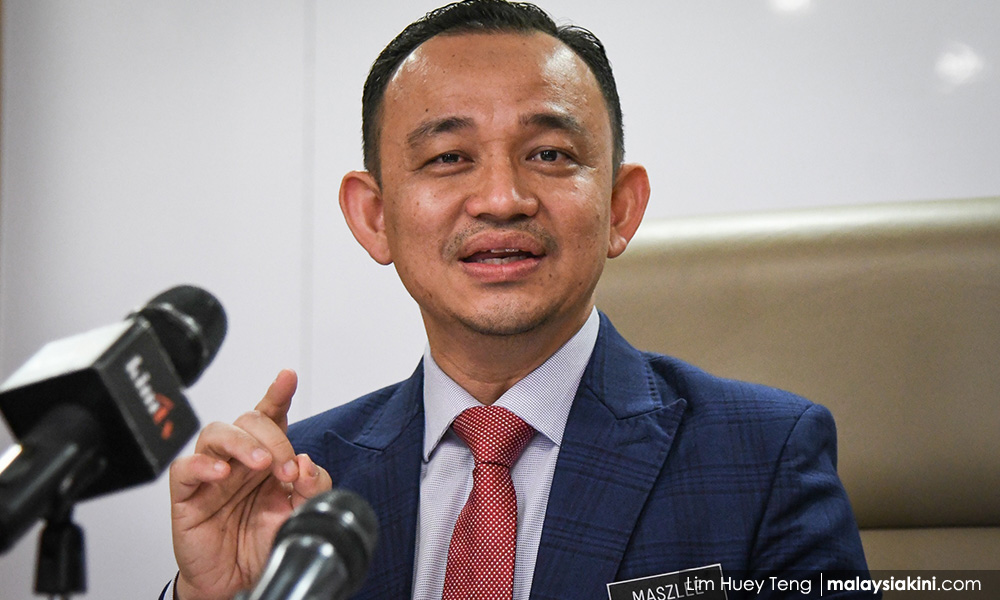 "There are a number of matters that the education minister must give attention before considering any suggestions given by any political parties," he said.
Firstly, Khaled said matriculation was intended as an intervention to introduce balance, and was not supposed to be perfect.
"It introduced a path that ensured balanced opportunities. A balance that helped correct the gap, which if not properly managed, could widen and become worse," he said.
Furthermore, Khaled said matriculation is not about academic merit in the absolute, adding that it concerned demography that forms a "complex social conundrum."
"Therefore, to me, DAP Youth's desire for the government to evaluate students for entry into university based on the cumulative grade point average (CGPA) system clearly proves their thinking and desire for absolute equality.
"They fail to understand, or deliberately refuse to understand, that education is not only about excellence or good grades.
"It is true that excellence should be the pulse of education, but the opportunity to rectify the gap and ordering society cannot be sidelined," he said.
DAP Youth had proposed that the government set a CGPA threshold which if met, would automatically allow STPM students to qualify for entry into public universities.
In contrast, Khaled claimed that the DAP Youth would not have made a fuss if the issue was to urge more non-bumiputera to join uniform units to defend the country.
"DAP Youth would surely be completely silent. There would be no idea or recommendations. Why? Because there would be no political benefit even though it would benefit the country," he said.
Khaled urged Maszlee to consider DAP Youth's recommendations in an objective manner and not bow to pressure.