Police are open to looking into a senior police officer's claim that another police officer had framed him in a drug case, which led to him being imprisoned for two years.
Inspector-General of Police Abdul Hamid Bador said that if Assistant Superintendent Saiful Bahari Yunus is not satisfied with his case, he can file a complaint.
This is despite the fact that he had received a convincing explanation from the officer investigating the case.
"In the name of justice, there is no barrier. I am not going to deny anyone. They can file a complaint.
"They will be given the widest opportunity (to prove their innocence), as far as it can be," Hamid said in a media conference at Bukit Aman today.
However, Hamid (below) said there must be fresh evidence to back up claims.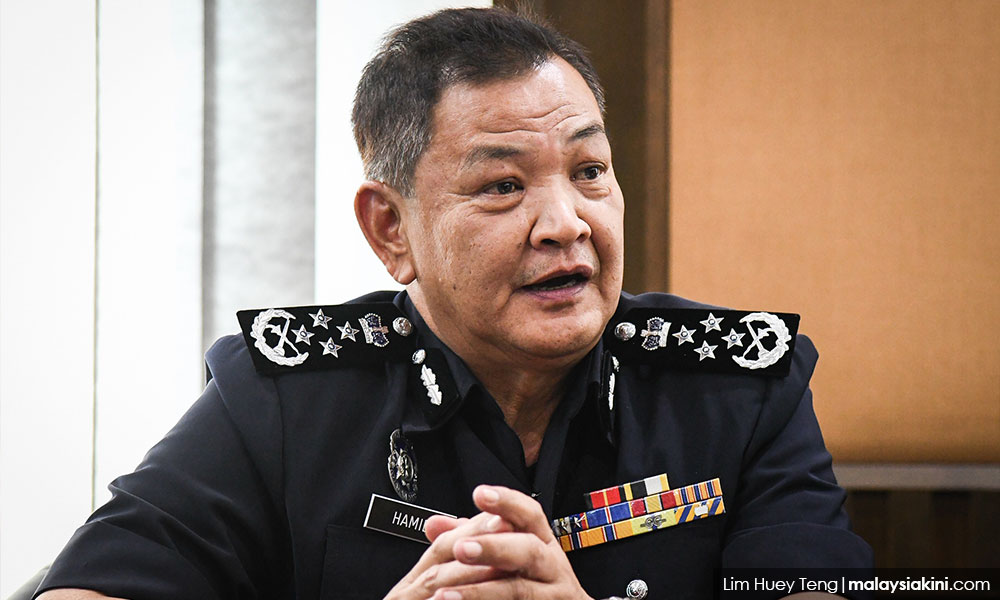 "Anyone can claim their innocence, but if they cannot furnish fresh evidence to say that they are innocent, then how do we go from there?
"There will be no end," he said.
On May 16, a news portal reported that Saiful Bahari, who was from the Special Investigation Department (D9), was framed by the officer investigating his case.
He was accused of supplying drugs to his "source". The police purportedly found out after they incepted Saiful Bahari's phone call, which contained the word barang (thing) in 2017.
Saiful Bahari claimed that the 'thing' was referring to their armed weapon intelligence, not drugs.
He said he was threatened into signing several false testimonies throughout the probe. 
He was then imprisoned in Simpang Renggam in Johor for two years and an Electronic Monitoring Device (EMD) was placed on his ankle until its expiry this year.
He claimed that recently, the officer who purportedly framed him was charged in court for accepting bribes amounting to almost RM3 million.
"This is the retribution for those who are not honest in carrying out their duties," Saiful Bahari told the portal.
However, Abdul Hamid said, so far he was informed that the case was properly investigated and that the action taken was fair and according to the law.