PSM has censured Dewan Rakyat deputy speaker Nga Kor Ming over a school block in Taiping, Perak, named after him.
Central committee leader S Arutchelvan dismissed the Perak DAP chief's explanation that it was the SJK(C) Sin Min board's decision to do so as "disgusting and unacceptable."
"Even if it was the school board's decision to pick his name, he can always be magnanimous in declining and telling the board not to do so," he added in a statement this afternoon.
Arutchelvan said the Teluk Intan MP should learn from Prime Minister Dr Mahathir Mohamad on such matters.
The PSM leader quoted Mahathir (below) as stating that when he became prime minister, he did not allow his name to be attached to any building or road.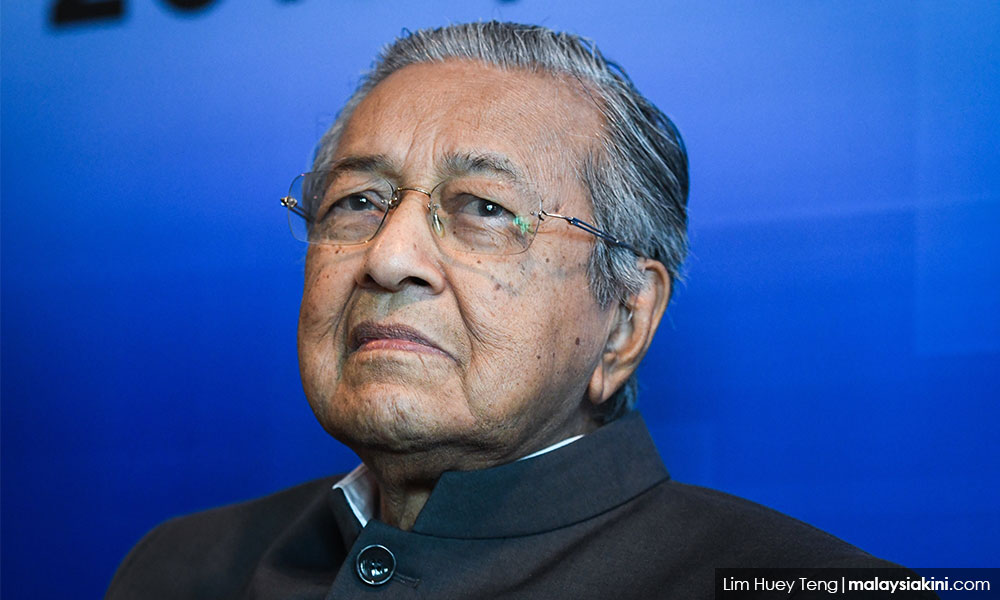 "Mahathir also said that he forbade schools to be named after him because he did not like to create a personality cult around him," he added.
Arutchelvan said Nga is supposed to be undoing such practices instead of claiming that it started during the BN administration.
"Being a deputy speaker, he should show exemplary qualities and decline or direct the school board not to do so," he added.
Sinar Harian reported Nga as stating that the issue should not be politicised.
"Soon after we (Pakatan Harapan) took power, I helped the school to obtain CCC (certificate of completion and compliance) in my capacity as (Aulong) state assemblyperson. Later, we tried to get funds for the school facilities," he said.
As for the school board wanting to name the block after him, Nga said he could not prevent them from doing so.
"Malaysians are courteous in their culture. If the school wants to do so, I cannot say no.
"We should help when the school has problems instead of tainting its image. So, regardless of what people said, I will continue to help any school in need," he added.