Armed Forces veterans group Persatuan Patriot Kebangsaan has denied any links to author Helmi Effendy, the editor-in-chief of the right-wing publication The Patriots.
Two book titles by Helmi were recently pulled off the shelves of bookstore Buku Fixi, after he called for Malay leaders who "betrayed their religion and race" to be killed. 
In a statement today, Persatuan Patriot Kebangsaan president Mohamed Arshad Raji stressed that the group had no connection with the author or his works.
"We wish to categorically state that Persatuan Patriot Kebangsaan has nothing to do with the books authored by Helmi, who claimed to be the founder of Patriots, and owner of the portal The Patriots.
"Helmi is neither a member of Patriot, nor have we been associated with him in any of his works," he said.
Arshad further called for police action against Helmi's comments.
"Anyone who calls for the killing of 'Malay traitors' and propagates violence towards Malays and non-Malays is a very dangerous person.
"Patriot urges the Inspector-General of Police Abdul Hamid Bador and the police to take action. Investigate and, if the law is broken, charge the culprit under the Penal Code," he said.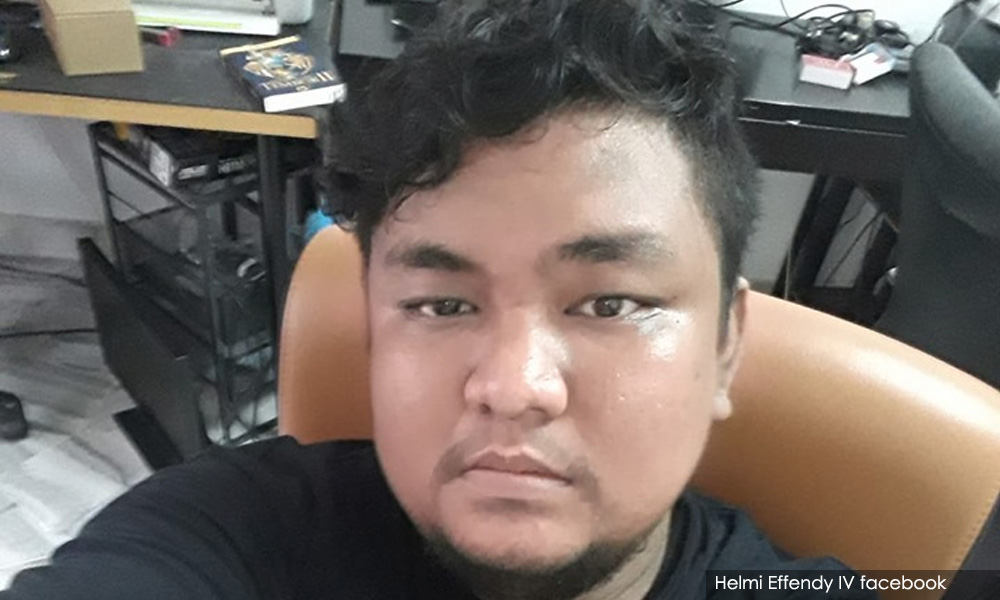 In a Facebook post dated July 12 last year, Helmi (photo) had lashed out at Education Minister Maszlee Malik for considering granting recognition to the United Examination Certificate used in Chinese independent schools.
"Maybe in five or 10 years' time, I pray that a new Malay nationalist socialist party will be born.
"May the Night of Broken Glass become a reality in Malaysia. The Night of the Long Knives will kill Malay leaders and voters who have betrayed their religion and race," his posting states.
Helmi's posting was highlighted by Twitter users, which eventually caught Buku Fixi's attention.
The Night of Broken Glass or Kristallnacht refers to the 1938 pogrom against the Jewish community throughout Nazi Germany.
The Night of the Long Knives or Röhm Purge refers to the series of political murders in 1934 that solidified Adolf Hitler's hold on power.