Johor's Sultan Ibrahim Sultan Iskandar has issued a royal rebuke against Johor Bahru MP Akmal Nasir for being part of an interfaith breaking fast event at a Sikh gurdwara in the state on Tuesday.
In a statement today, Sultan Ibrahim said the event had caused unease among Muslims due to "insensitive" actions.
He also said such events at non-Muslim houses of worship also presented an opportunity to proselytise to Muslims.
"When a Muslim intentionally attends a temple on the premise of attending a buka puasa event with non-Muslims, this opens space for non-Muslims to preach their religion to that Muslim," he said.
He said this could lead to Muslims holding other religious events such as prayers, distributing zakat (tithes), korban (ritual sacrifice), tahlil (supplications for the deceased), funeral prayers, celebrating Haj pilgrims, wedding solemnisation and other such events at non-Muslim houses of worship.
"As the head of Islam in this state, I will not allow any action which will cause Islam to be looked at in disgust or lowly," the monarch said.
"My family and I frequently attend to celebrate festivities of other races and religions in the state at their places (of worship) but do not bring Muslim worship practices to their premises as was done by the parliamentarian," he added.
The breaking fast event on Tuesday was the second time Akmal had attended such an event at the Gurdwara Sahib in Johor Bahru.
In a Facebook posting defending the event, he said he only decided to attend last year after discovering the food consumed by the Sikh community at the gurdwara was 100 percent vegan – which meant it was free of any animal product including milk, eggs and honey.
He said the gurdwara had also prepared an empty hall for visiting Muslims to perform their maghrib prayers which were separate from the Sikh prayer area.
Sultan Iskandar said while he welcomed efforts to foster closer ties between the races, this must first take into account the sensitivities of Johoreans.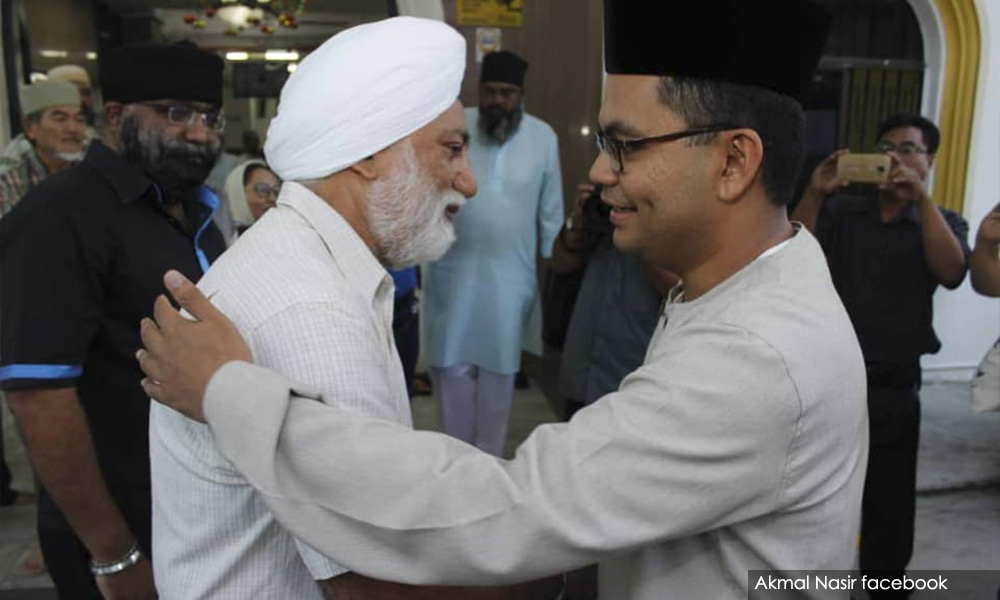 "Consensus, harmony, and unity among the races in Bangsa Johor have been promoted for ages.
"As such, there is no need for a new approach that is not syariah compliant as was done by the parliamentarian," said the ruler.
He said that while getting to know others of different races and religions was encouraged and beneficial, it should not ignore Johor's laws and the importance of Islam.
Actions by politicians to gain popularity through events such as breaking fast at a gurdwara was unwise, he said, adding that politicians should not use Islam for political purposes.
As such, Sultan Ibrahim said he has ordered the Islamic authorities in Johor to take the necessary action over the matter.
Previously, the Johor ruler had rebuked Labis MP Pang Hok Liong, accusing him of politicking and challenging the position of Islam by giving a speech in a mosque while handing out Ramadan aid.