Sultan Ibrahim Sultan Iskandar feted Johor Umno leaders to a Hari Raya Aidilfitri open house at the Istana Pasir Pelangi in Johor Bahru today.
Sources told Malaysiakini it was the first time that Sultan Ibrahim had held an open house just for Umno invitees.
"This is the first time (being invited as a party member). This never happened even when we were in government," one source said.
Another source said the event lasted about one-and-a-half hours and the atmosphere was friendly.
Among those photographed with Sultan Ibrahim were Johor opposition chief Hasni Mohammed, former deputy ministers Nur Jazlan Mohamed and Razali Ibrahim and former Johor Bahru MP Shahrir Samad.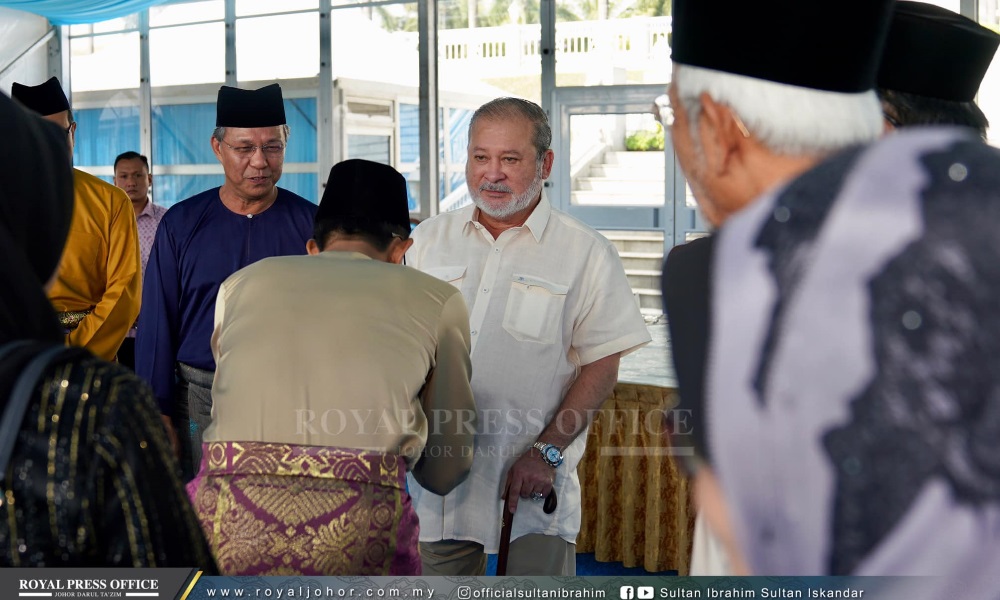 In a posting on Facebook, the sultan's press office cited the ruler as saying that such celebrations were meant to foster better ties.
Pakatan Harapan sources Malaysiakini spoke to, however, said they were unaware if any special Hari Raya party was being planned for them too.
However, members of the Johor state government including Menteri Besar Dr Sahruddin Jamal were present at Sultan Ibrahim's official Hari Raya Aidilfitri open house at the same palace on Thursday.
The ruler also visited Sahruddin's open house held at the menteri besar's official residence, Saujana, on Wednesday.