COMMENT | Sawasdee!
I have always enjoyed visiting Thailand since I was a small boy. Over the past many decades, I have been to so many different towns, cities and also many of their nice rural settings and resorts. Having close relatives and friends in Thailand definitely helps in my understanding of their systems, cultural and social fabrics.
The people are friendly, the food is great and the countryside is refreshing and less monotonous as they do not have miles and miles of oil palm plantations.
Thailand has improved over the last few years and its people have made tremendous progress, too. A lot more people speak good English there now when compared to many years ago. So unlike Malaysia where the command of English has dropped, theirs has increased. Unlike us, they must have done something right with their education system.
Modelled after South Korea, another successful Asian economy, Thailand has included the agriculture sector into its economic blueprint. This is very important in order to ensure that its rural communities are not left behind. The objective is very clear - as the country gets modernised, the income gap between the urban rich and the rural poor is bound to widen, thus there is a need to bridge them. That is why its agriculture sector is still growing and Thai agro products are popular.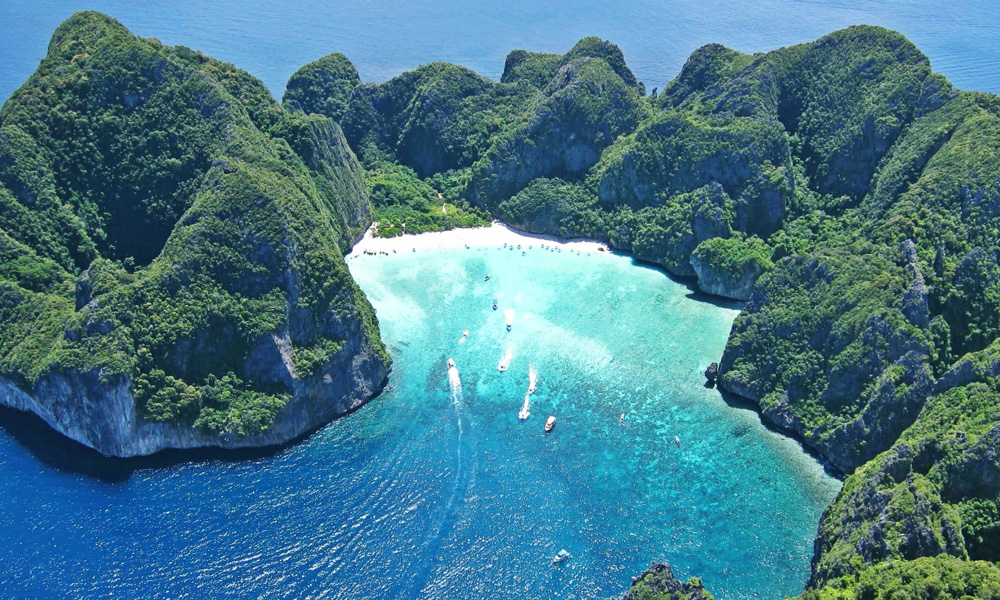 Infrastructure-wise, the country has made good progress, too. The airports have been expanded and modernised, roads and expressways have improved and have higher safety features and standards. The towns are much cleaner with waste recycling outlets, many new amenities have been added and rural areas have been upgraded and have modern facilities. Another new regional airport is currently under construction in Betong and will be ready by early 2020.
In Malaysia, there are many places where time has stood still for the last 30 years or more. Also, we are still struggling with our waste management.
The Thai economy (GDP: US$487 billion in 2018) is built around three main pillars - agriculture, manufacturing and tourism and all three supported by smaller ones. This triangular economic pillar has always been resilient and solid despite Thai politics being a little fragile at times. The Thai tourism sector moves only in one direction - up. Even in the most remote part of the country, there are still tourists there.
In contrast, the Malaysian economy (GDP: US$345 billion in 2018) has revolved mainly around three "wobbly" pillars - oil production (Petronas), oil palm cultivation (Felda) and general trade and services and all not well supported by budding entrepreneurs that can develop smaller pillars. Manufacturing, which used to be prominent, has since declined rapidly due to labour shortages.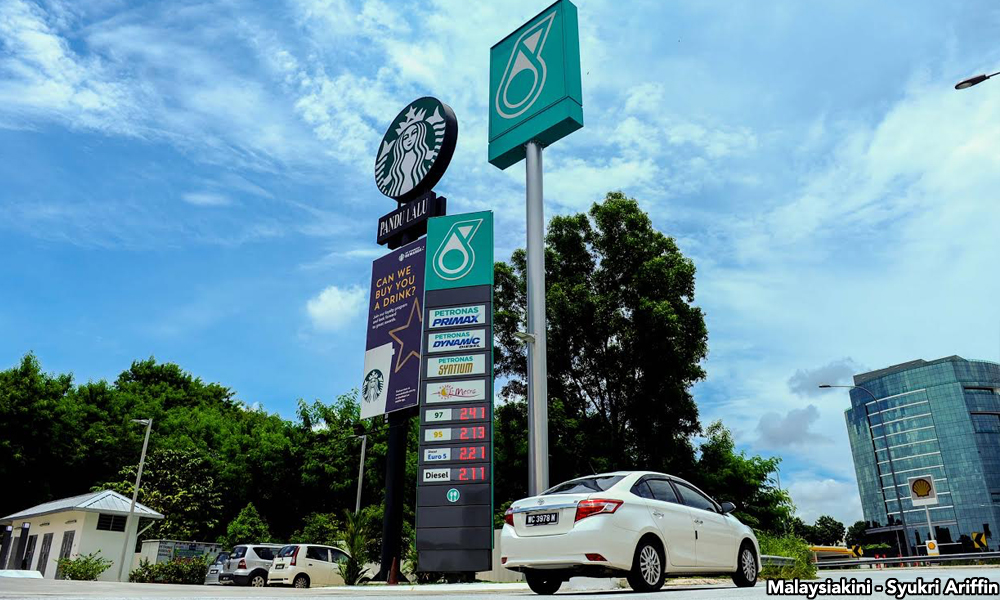 The government's yearly operating expenditure (about 60 percent ) consumes a big chunk of the revenue and only the balance is used for government spending or development expenditure. Major projects and GLC initiatives can only be implemented with heavy borrowings. But many of them have failed the country and did not generate a new economy as expected.
With low foreign direct investments (FDIs), our current economic driver is limited. Our consumer spending is driven by salaries earned by a few large groups of people - government employees (about 1.6 million of them), a group of unhappy local contractors with no new jobs and declining private sector employees whose jobs are now taken over by foreign workers The upside is rather sketchy and the future looks bleak.
Benefits to be derived from this simplistic approach to economic management are far from promising; the success or failure of which is very much dependent on the fluctuations of commodity prices within those three sectors.
As a measure or performance indicator, the Malaysian stock market says it all. It has been in a passive mood for more than 10 years as shown by its lethargic index of around 1,600 points over that same period. No companies in their right frame of mind would want to tap new capital from the KLSE as the premium would likely be lost on the first day of trading.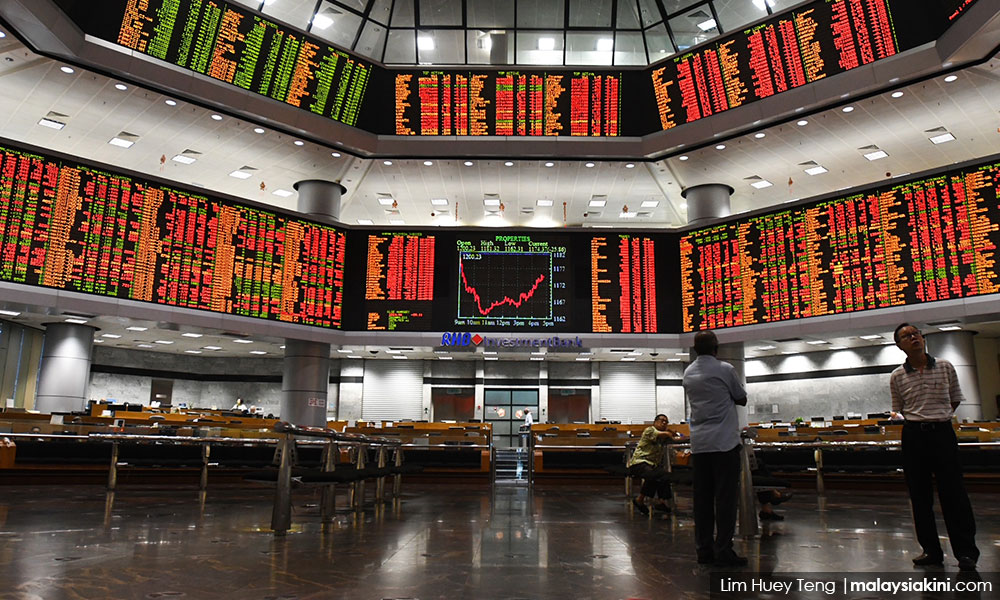 But in Thailand, it has been analysed that over the years, it has been proven that despite any political downturn, its economy is not adversely affected; its stock market (SET50) continues to perform well and increased from 636 points to 1,206 points over the same corresponding (10-year) period.
The manufacturing sector continues to be dominant and grows, tourist dollars and FDIs kept coming in and new companies also continued to tap new capital from this ever-expanding Thailand stock market.
Surprisingly, despite many political turmoils or upheavals, Thailand has not suffered as much when compared to Malaysia. There were no financial scandals, labour shortages or economic mismanagement that rocked their economy.
When the economic fundamentals are as strong as Thailand's and where job opportunities are plentiful, unemployment is almost zero and the B40 group have enough food on their table and continue to climb the social and income ladder, then the news about greedy politicians fighting for power attracts less attention.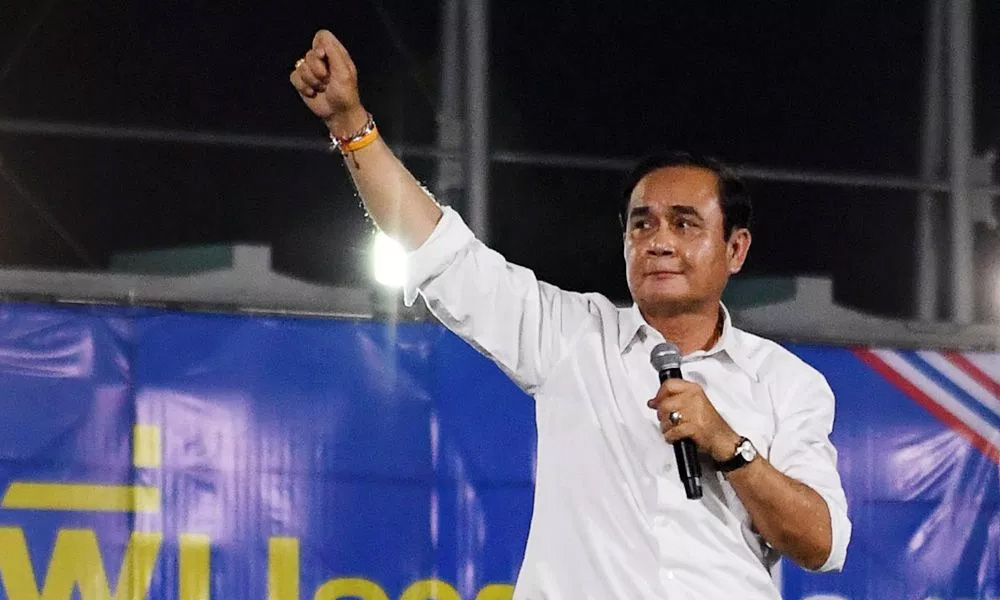 The Thais, who have been known to have strong political convictions and a willingness to take to the street, this time around, seemed pretty relaxed about having to continue with Prayut Chan-o-cha (above), an ex-army general, as their prime minister. Could it possibly due to their current stable economic situation or have they have gotten tired of politicking?
Relatively speaking, this is quite similar to the situation back in Malaysia. One has a limited capacity or political energy to fight the powers-that-be. Upon reflection, the idea that started with the reformasi movement which gave birth to PKR is a case in point. For instance, will the ground swell again if the PKR leader doesn't end up becoming the next PM?
Or will it become lackadaisical and similar to Thailand? Or has Malaysia reached a political fatigue stage resulting from many long-drawn-out political battles? Malaysians, like the Thais, are showing signs of that too - they are tired of the continuous politicking that has been going on long after a general election (GE) was held, decided and concluded. Now especially, they are fighting among themselves to get higher political posts.
Ordinary folks are tired of all this infighting. They would like to move on after GE14 and get on with their lives and their economic activities. Many would like to see a fully functioning government like in Europe or Japan where strong foundations in terms of economic, social, business climate and regulatory framework are firmly set into a workable ecosystem. Possibly, also a system that eliminates or minimises corruption.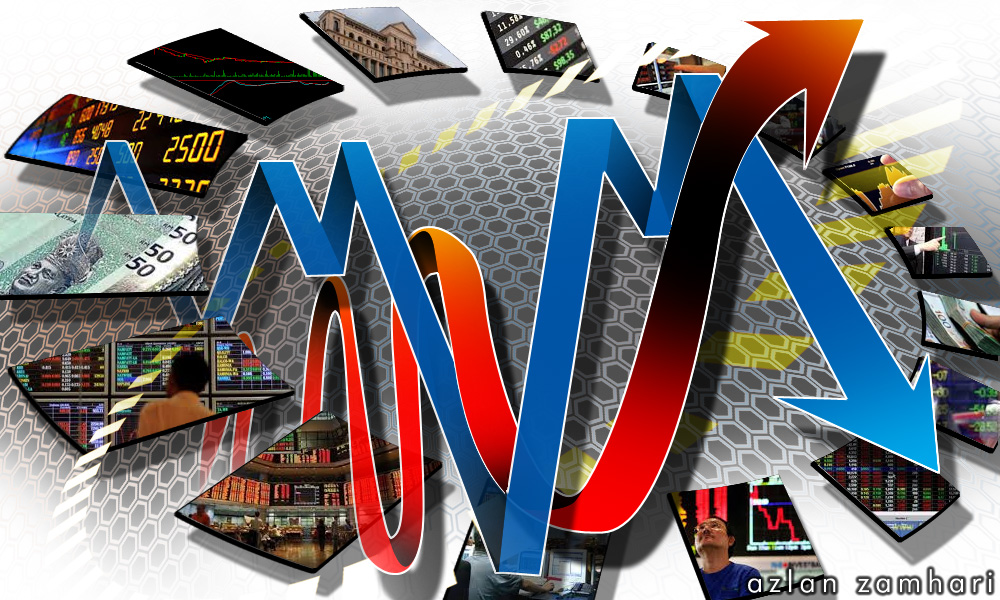 In the case of Thailand, the economic fundamentals appear stronger, long- established and do not rely so much on political stability. Whereas, in the case of the Malaysian economy, it tends to rely so much on government stability and its ability to spearhead government spending in order to drive the economy.
In contrast to Thailand's triangular economic pillar, Malaysia requires strong and growing revenue streams as well as political stability in order to also support the high operating expenditure with a limited hope that it will trickle down to the three groups that would lead to consumer spending. This is easier said than done as spending could be done abroad in places like Thailand where goods and services are much cheaper.
Falling commodity prices are also a bad omen for government tax revenues which have a direct negative chain reaction on government spending and the ability to service debts and this will eventually impact economic and political stability.
For instance, when Malaysia's economic spending went through the roof as a result of the 1MDB fiasco, the last government tried to overcome this by injecting more public spending (read: borrowing) through mega-projects. This strategy failed almost immediately and backfired badly, politically.
As a result, it created so much political instability, uncertainty and loss of confidence which was capitalised on very effectively by the opposition at that time. The rest, as they say, is now history.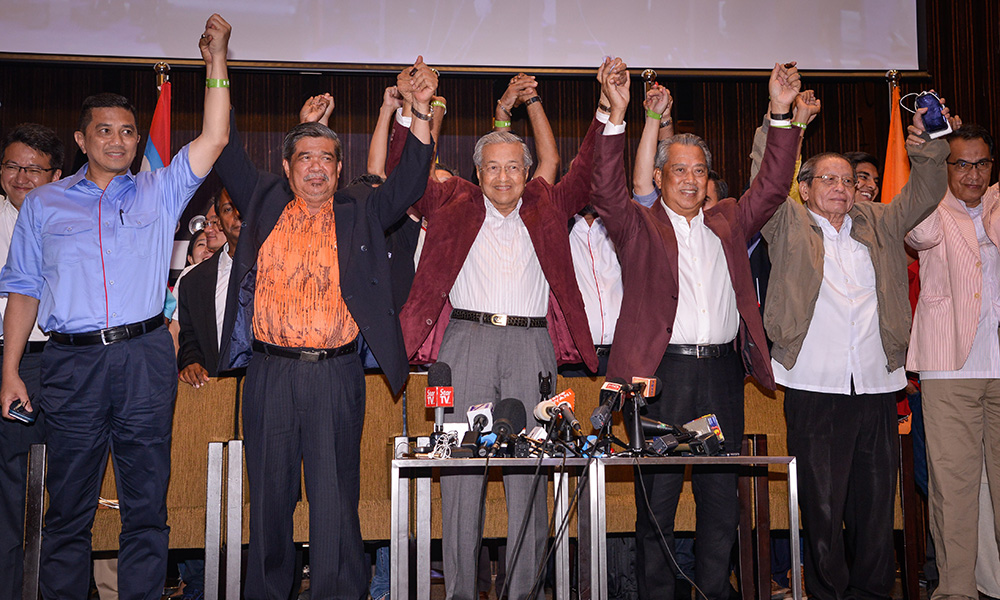 The change in government administration has managed to stop the financial bleeding process and so much effort had to be spent in the last one year renegotiating the badly planned mega-projects, unnecessary "government expenditure" and borrowings.
Whilst these renegotiations have proven useful, however, the Pakatan Harapan government is a little short on improving or injecting any new fundamentals into the Malaysian economy. In fact, without any new economic and fiscal policy or new public spending strategies, the country's economy is stagnant at best and may even contract. Many in the private business sector are now suffering as a result, with no jobs and no income.
The local contractors and services sector seems the worst hit, as almost all mega- projects in the country were previously awarded to foreigners resulting in massive outflows of Malaysian capital funds.
Clearly, our economy cannot rely on crude oil, palm oil and the general trade and services sector anymore as they have reached their exhaustion level. Continuous public spending with high operating expenditure to support the government machinery and its apparatus will not be sustainable in the long term. So, it appears that the new government has to find other means to rejuvenate the economic fundamentals.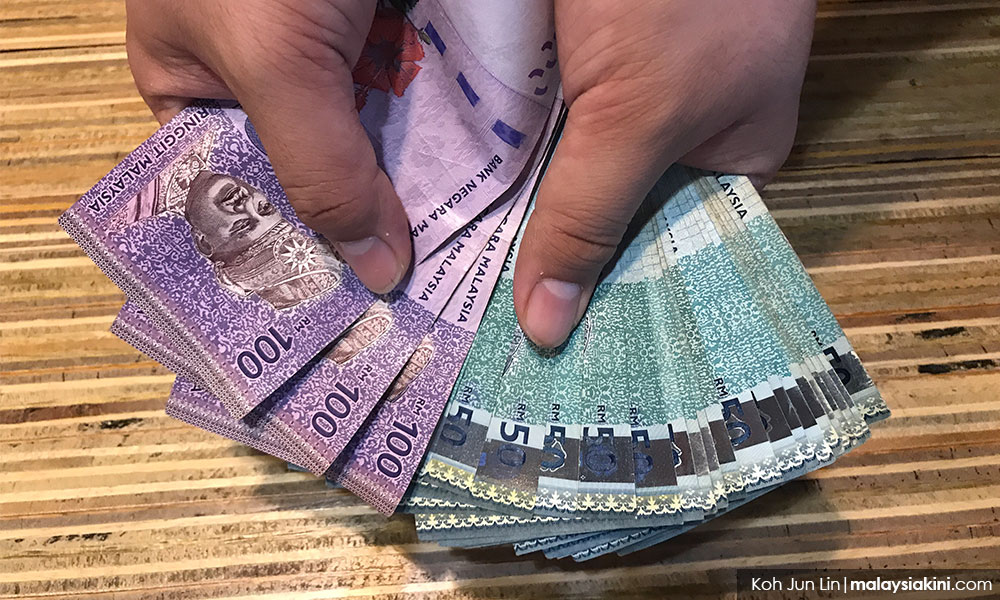 Strangely enough, economic management creativity is in short supply. The dominant Finance Ministry's current thoughts revolve around new taxes which are the Sales and Services Tax and the Exit Tax which are regressive in nature. These simplistic moves are shallow and not well thought-out.
More creative analyses and deeper thoughts are needed for new economic strategies to be put in place and for a new scheme of management which may involve restructuring the various ministries and government departments. New strategic thinking as such is clearly lacking at the moment.
Critics are saying that the Harapan government, unlike its Thai counterparts, has not been successful so far mainly because it has not stopped politicking to concentrate on or invent smaller pillars (to support the three main ones) together with a new social-economic reform agenda that can reach out all the way down to the rural communities.
As we speak, the grass seems greener in Thailand. Kap khun!
---
ROSLI KHAN is a practising transport and logistics professional, academician, consultant and company director with over 30 years of experience.
The views expressed here are those of the author/contributor and do not necessarily represent the views of Malaysiakini.