The PKR disciplinary board must investigate the alleged sex video implicating party deputy president Azmin Ali, Johor PKR chief Hassan Abdul Karim declared today.
He said this must be done since both the accused and accuser, Haziq Abdullah Abdul Aziz, are from PKR.
"I am not defending Azmin. But he has been accused by a party member. If the deputy president is denied justice in his own party, what more the ordinary members?" Hassan asked.
"This is the time for the board to show it is independent and credible. Probe the matter as long as it does not interfere with the police investigations," he added in a statement this afternoon.
The Pasir Gudang MP said he had demanded for justice when PKR president Anwar Ibrahim faced sodomy allegations more than two decades ago and now, he is doing the same for Azmin.
Yesterday, Azmin, who is the economic affairs minister, urged the board to investigate how those who had circulated the sex clips via WhatsApp possessed the telephone numbers of PKR officers.
"These WhatsApp groups contained all the contact numbers of branch leaders and lower-ranked branch level office bearers.
"I don't have access to this information. The question is who provided this information to create these WhatsApp groups. There are groups for Sabah, Sarawak and the peninsula," Azmin said.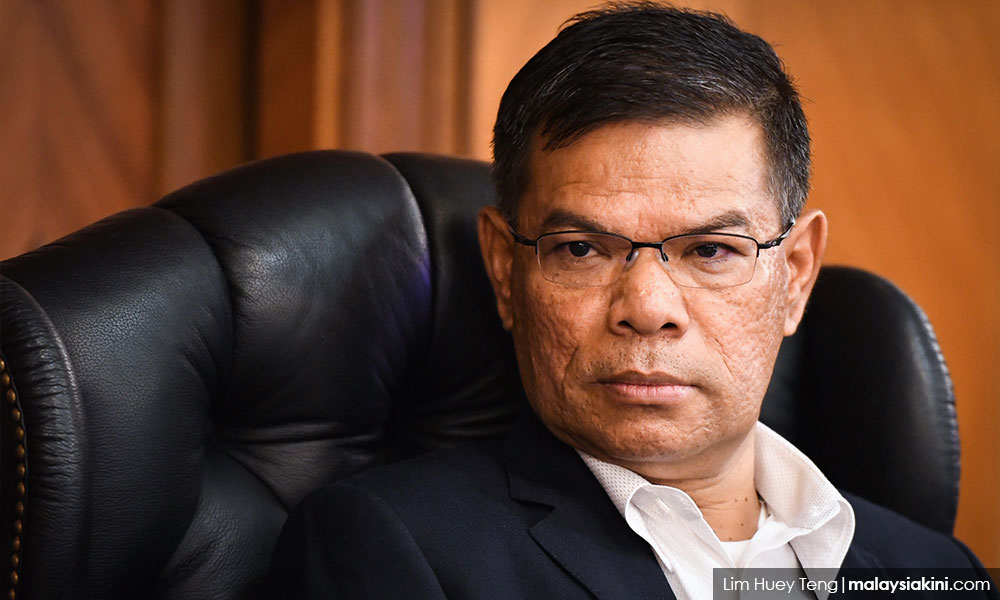 However, PKR secretary-general Saifuddin Nasution Ismail (photo) told Malaysiakini that the political bureau has decided not to investigate the matter and would leave it to the police instead.
Saifuddin said it was not difficult to obtain the telephone numbers and denied the involvement of PKR's central leadership in the circulation of the sex clips.
Azmin has described the clips, which depict a man resembling him engaging in sexual acts with another man, as a nefarious plot to ruin his political career.
Haziq, who admitted to being the other person in the clips, claimed it was Azmin and that the alleged tryst took place in Sandakan, Sabah, last month.
The 27-year-old Santubong PKR Youth chief is being investigated under multiple sections, including for carnal intercourse.
Meanwhile, Hassan also said there is no need for Azmin to go on leave pending the outcome of the police investigation.
He said there is no such requirement from a legal perspective and it was premature to make such calls.
"We have to follow the law. Be patient. Azmin is now accused (of being involved) by the media and on social media. He has not been charged in court, so it is unfair to demand that he goes on leave.
"From a legal perspective, the crux of the matter is whether the sex clips are authentic and it is up to the police to determine this," Hassan added.