The Primary Industries Ministry has terminated Haziq Abdullah Abdul Aziz's contract as senior private secretary to its deputy minister Shamsul Iskandar Mohd Akin.
In a statement, the ministry said his termination was effective Tuesday, June 18.
The move comes after Haziq (above) last week confessed that sex videos circulating on social media at the time were of purportedly him and a man he claimed to be Economic Affairs Minister Azmin Ali.
The Primary Industries Ministry today said the confession was "violation of its ethics."
The ministry added that it also did not accept the reply given by Haziq in his response to a ministry-issued show cause letter over the incident.
"The ministry wishes to categorically assert that it will never tolerate any such scandalous behaviour amongst any of its staff members that brings the
ministry into disrepute and odium.
"With this termination, the ministry completely dissociates itself with Haziq," it said.
Previously, in response to the show-cause letter, Haziq had reportedly explained that he was depressed after the sex video went viral and needed more time before contacting the ministry.
Haziq, who is Santubong PKR Youth chief, is also facing a show-cause letter from the party over the same issue.
Following Haziq's confession, Azmin issued a statement denying the allegations, saying they were libellous and meant to destroy his political career.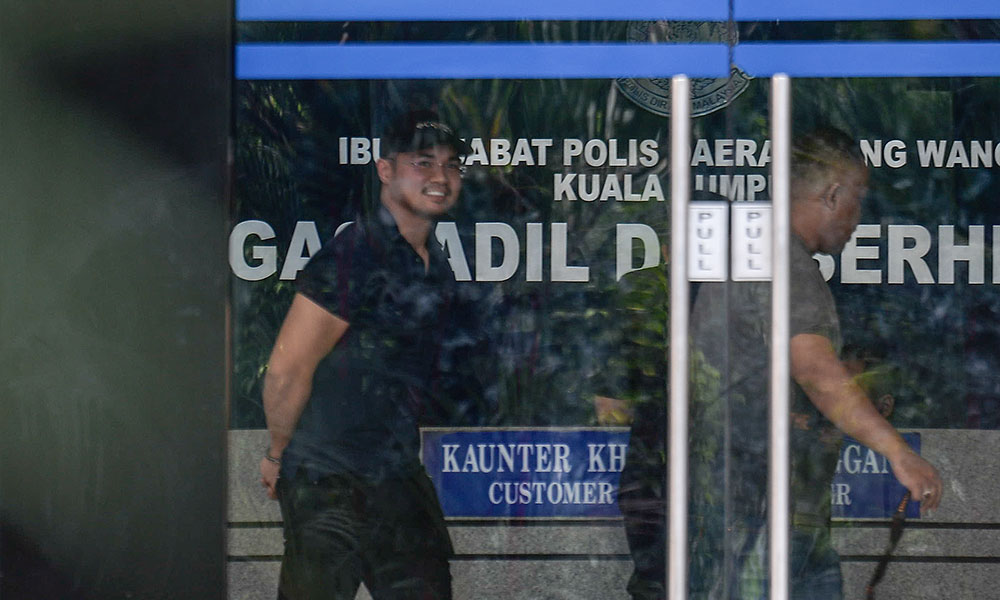 Police had arrested Haziq last Friday and held him overnight to investigate him for multiple criminal offences, including carnal intercourse against the order of nature.
The authorities said they are also trying to authenticate the video, while also tracking down the culprits who spread it.
Previously, experts engaged by Australian media outlet SBS said the sex videos showed no signs of being doctored, but they could not confirm if Azmin was the man in the video.