Acting Umno president Mohamad Hasan said the call by PKR's Johor Bahru MP Akmal Nasir for Umno to return the money it purportedly received from 1MDB is "baseless".
He added that even if it is proven true that the funds Umno got originated from 1MDB, Umno's bank accounts are already frozen by the authorities.
"I would like to stress the request is not only baseless but clearly shows that Akmal is not abreast about the current developments.
"This is because even if it is proven in future that the funds Umno received originated from 1MDB, how is Umno going to return them when the funds have been frozen by the government?" he asked in a statement this evening.
Mohamad was responding to Akmal (below) who asked Mohamad to set a "good example" by returning the allegedly stolen funds and to proof that Umno has "moved beyond" former prime minister Najib Abdul Razak.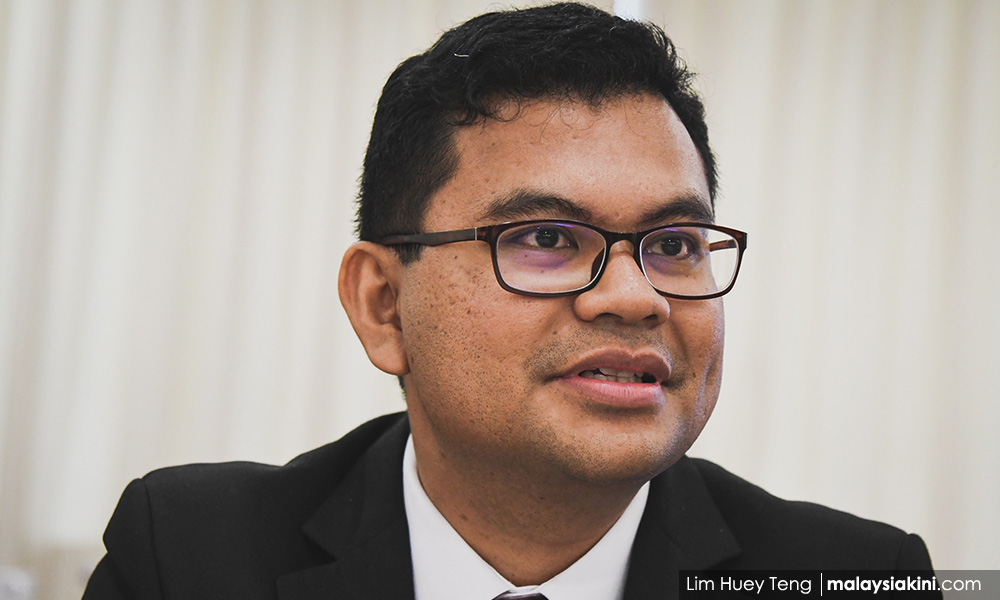 Najib, who is formerly the Umno president, is facing 42 charges of money laundering, criminal breach of trust and abuse of power over the alleged misappropriation of funds related to 1MDB and its associates. He had denied wrongdoing.
The MACC is seeking to forfeit some RM212 million which Najib gave to the Umno headquarters and its divisions, which purportedly originated from 1MDB.
Mohamad said the MACC action is part of a legal process and the best Umno can do is to respect the due process and cooperate.
"It is strange for an MP to ask that I get ahead of the legal process simply to comply with his baseless request," he said.
Mohamad also took a swipe at Akmal, who is the PKR Youth chief, for the infighting in his party.
"My focus is to revive Umno and strengthen it as a whole. This is not a race like the friction between (PKR deputy president) Azmin Ali and (PKR president) Anwar Ibrahim," he said.