Luxury condominiums, bungalows and commercial offices are being used as call centres for international gambling syndicates in the country to attract gamblers via the web or gaming applications.
Bukit Aman Criminal Investigations Department director Huzir Mohamed said the syndicates, mostly masterminded by Chinese and Indonesian nationals with the assistance of locals, were making Malaysia a hub for service centres.
Huzir (below) said 1,228 individuals were detained, through 75 raids since the end of last year to date, suspected of being involved in international gambling syndicates, and police also seized 4,683 units of gambling equipment and RM42,628 in cash and Chinese currency 6,000 yuan (RM3,611.73).
"Luxury condominiums, bungalows and commercial offices are being used as call centres to attract gamblers in their respective countries through gambling websites or apps," he told a special CID press conference in Bukit Aman, Kuala Lumpur, yesterday.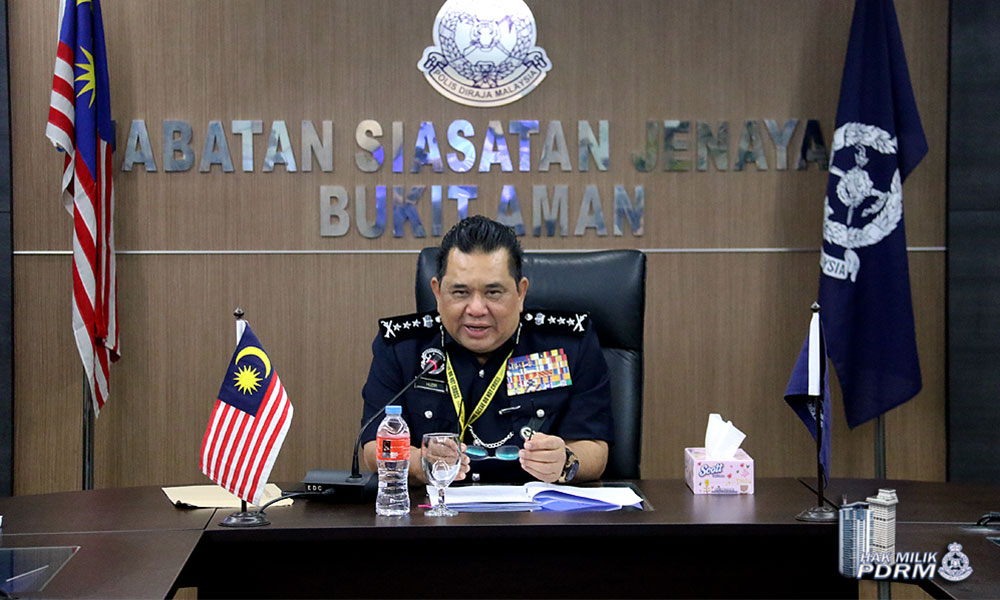 Huzir said confiscated computers and mobile phones proved gambling activities were conducted in China and Indonesia using e-wallet facilities like WeChat and internet banking in their countries.
Sosma, Amla will also be used
No local players and no local accounts were detected. He called on the people to be sensitive to the movement of suspicious foreigners in their localities, urging anyone with information to channel it to the police for further action.
Meanwhile, 55 vice syndicates have been identified operating across the country focused by several main contingents like Penang, Selangor, Perak, Johor and Kuala Lumpur.
"Action has been taken against 31 individuals under the Prevention of Crime Act (POCA) 1959 from April 2014 until June this year," he said.
Huzir said drastic action would be taken, including the use of the Security Offences (Special Measures) Act 2012 (Sosma) and Anti Money Laundering Act, Anti-Terrorism Financing and Proceeds of Unlawful Activities Act 2001 (Amla) if syndicates were found to be involved in organised crime.
He said 2,537 raids were conducted in early January to May this year, compared with 2,246 raids in the same period last year.
"Operations are focused in the contingents of Johor, Selangor and Kuala Lumpur and most of those arrested are foreigners such as Vietnamese, Thai and Chinese nationals, who were abusing the social visit pass for illegal purposes.
"Stern action, including the Anti-Trafficking in Persons and Anti-Smuggling of Migrant Act, will be used," Huzir said.
- Bernama