The Malaysian Youth Council (MBM) has argued against the government's move to reduce the maximum age limit of those defined as 'youth' to 30, saying 35 was a more acceptable age.
MBM president Jufitri Joha (photo, above) said the maximum age limit of 35 was touted by the council and previously agreed by Youth and Sports Minister Syed Saddiq Syed Abdul Rahman.

Syed Saddiq, the youngest member of the cabinet at 26, had recently moved to redefine 'youth' to those aged 30 and under through an amendment to the Youth Societies and Youth Development Act 2007 (Act 668) in the Dewan Rakyat.
At present, Section 2 of the act defines 'youth' as a person no less than 15 years of age and no more than 40 years old.
"The more acceptable solution of 15-35 years was given by MBM and earlier agreed to by the minister himself during his National Youth Day 2019 speech (in May) at Universiti Kebangsaan Malaysia," Jufitri said in a statement. 
He expressed disappointment that the minister had failed to seek MBM's agreement as a likely "affected party" when the change comes into effect.
He said implementing an age limit of 15 to 35 was more reasonable before all relevant parties could agree to give way to those aged 30 and below to lead youth organisations, such as the MBM. 
Such a transition would have been more welcomed if done voluntarily instead of being forced by law, he said.
"This would ensure leadership transition for youth groups are carried out smoothly and voluntarily, instead of youth organisations dying due to leadership and management issues," the MBM statement says.
MBM stated that it would submit a memorandum to the ministry on this matter at Parliament today. 
Meanwhile, news portal Free Malaysia Today today reported the Sabah Lower Interior Division Youth Association Alliance (GPBBPB) as having expressed similar dissatisfaction with the amendment.
Its chairperson Mazlan Joehari Manan reportedly said the move would negatively impact youth associations in the country.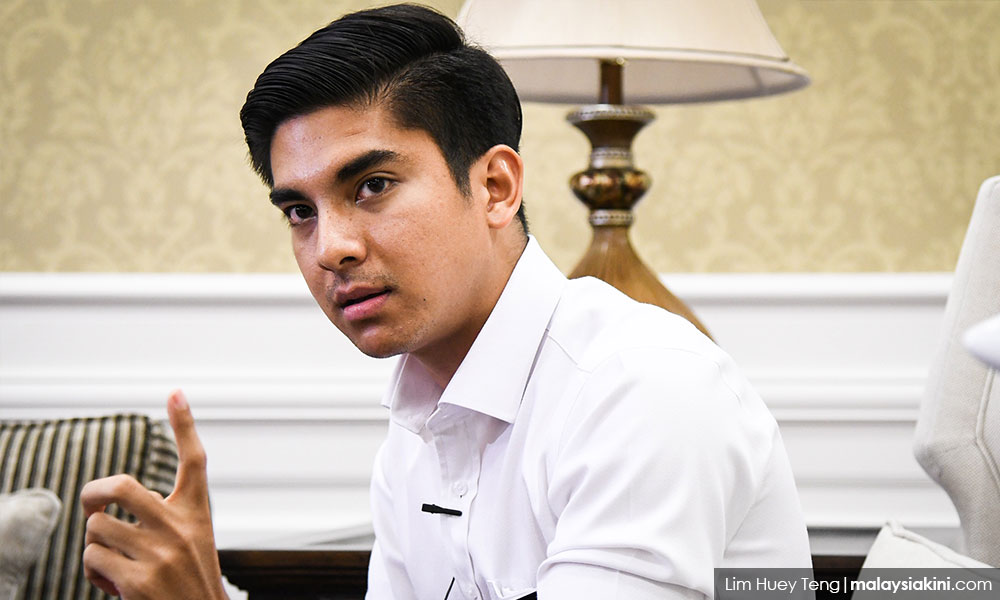 Syed Saddiq (above) tabled the amendment to the Youth Societies and Youth Development Act in Parliament for first reading on Monday.
The amendment bill states that the definition of 'youths' being 30 and under is set out in the Malaysian Youth Policy, in line with international standards. 
The bill is also seeking to amend sections of the Act pertaining to office bearers and heads of youth societies and will require them to be no less than 18 years of age and no more than 30 at the time of appointment.