YTL Communications Sdn Bhd has alleged that the Education Ministry has hired three internet service providers for schools when the company had offered to do so for free.
In a statement today, the company alleged that the ministry had requested for free internet services for 10,000 schools operating a virtual learning environment (VLE) pending a tender on Jan 1, 2020.
"The ministry requested that we provide free internet services (in the interim from July 1 until the end of the year) as the government 'did not have the budget' to pay for these services," said the company.
The company said this was communicated during a meeting on April 23 between the ministry, Telekom Malaysia, Celcom Axiata, Maxis and other ISPs over Phase 3 of the 1BestariNet project.
YTL Communications said it subsequently wrote a letter to Education Minister Maszlee Malik on May 31 to commit to providing free internet services for six months.
"Therefore, when the ministry announced on June 27 that it had awarded the interim services to Telekom Malaysia, Celcom Axiata and Maxis, it came as a complete surprise.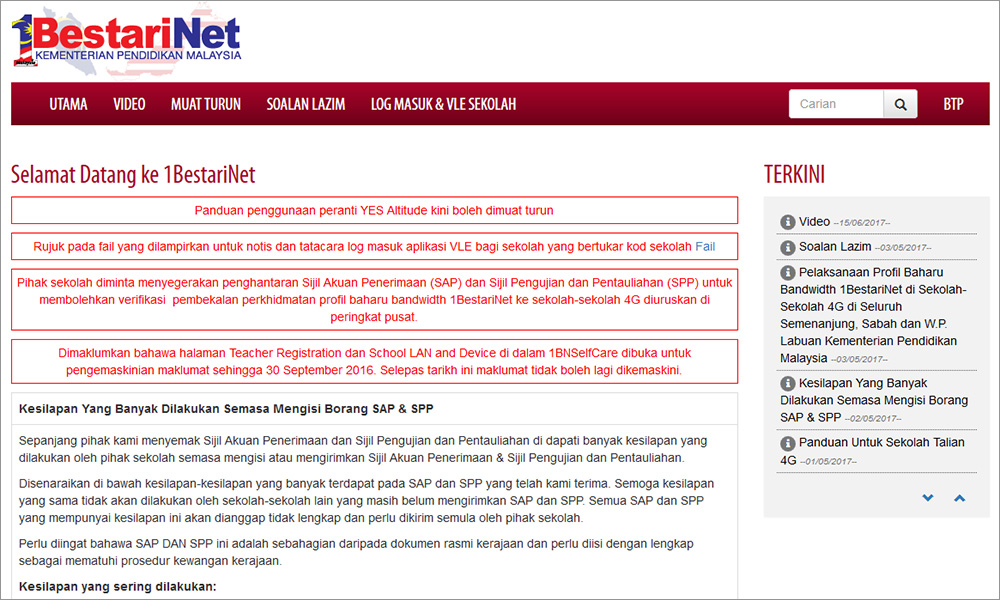 "The ministry had excluded YTL Communications, reneged on its statement to call an open tender and agreed to pay for the internet services to the three appointed ISPs, although we had offered the services for free," said the company.
According to an MOE statement on June 27, no reasons were given for axing YTL Communications.
In 2016, however, the Public Accounts Committee had recommended the termination of YTL Communication's contract, citing how the first phase of the project was poorly delivered.
Contractual breach
The company said that it had invested more than RM4 billion into schools for the project and it was their "legitimate expectation" to be granted an extension.
"We view the Ministry's actions as being in breach of their contractual obligations to us.
"Disappointingly, they have not acted in good faith in respect of what we have been informed and what has actually been implemented," said the firm.
After YTL Communications was contracted in 2012 to run the VLE project and provide internet services, the company also developed the Frog VLE system, which the company argued had been extensively integrated into the teaching systems of participating schools.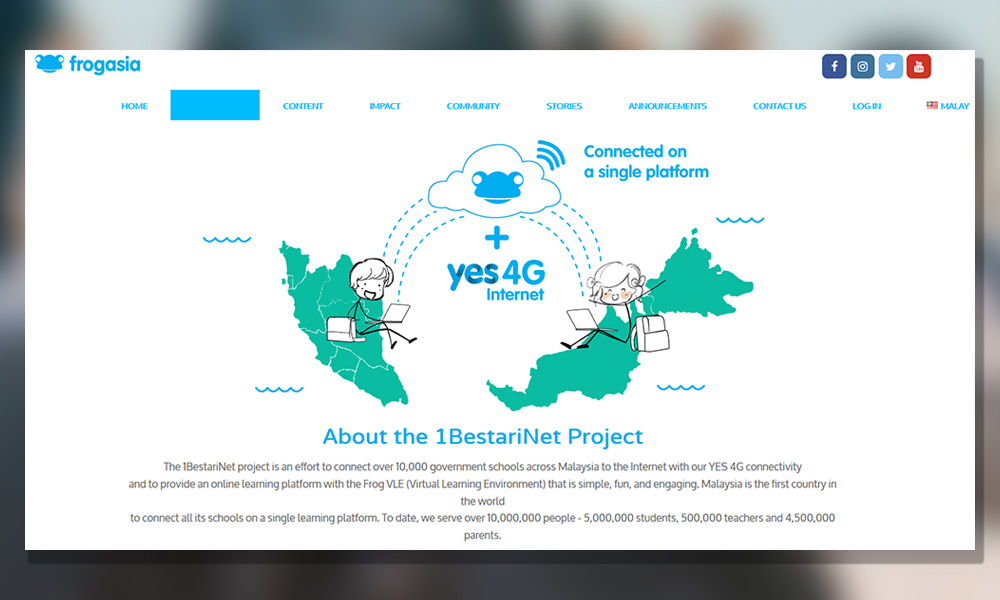 Now that MOE was jettisoning Frog VLE in favour of Google Classrooms, it would cause disruptions because years of teaching content has been built on the current system, the company said
"Having successfully completed Phases 1 and 2, Phase 3 would have seen the full adoption of digital teaching and learning in classrooms by January 2020.
"Changing the platform and starting all over again will set the entire education system backwards by years," warned the company.
Despite the MOE's new policy, YTL Communications said Frog VLE would still be available to teachers to prevent disruptions.