The appointment of the Najib Abdul Razak's former principal private secretary Iskandar Mohd Kaus (above) as National Institute of Public Administration (Intan) director has been cancelled.
Government sources informed Malaysiakini that Iskandar's appointment letter has been retracted.
The office of the chief secretary to the government, when contacted, declined to confirm the development.
It, however, said it will be calling a press conference on the matter in the near future.
"Wait. We will call a press conference for everyone," an officer said when contacted earlier today.
Malaysiakini had earlier reported that Iskandar was appointed as Intan's 17th director effective yesterday. This was stated in a posting on Intan's Facebook page.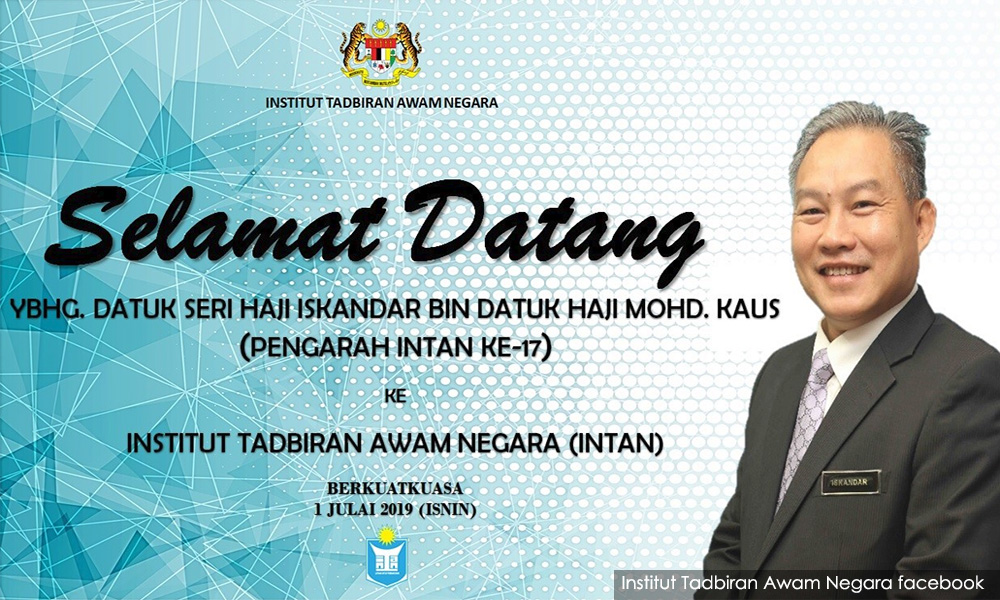 Intan is a government agency which provides management and administration training for civil servants.
Iskandar was appointed as the principal private secretary to Najib in October 2016, replacing Shukry Mohd Salleh. He was previously the deputy principal private secretary.
He joined the administrative and diplomatic service in March 1994 and has over 20 years experience in the civil service.
Iskandar had also held several positions at Intan, including as head of its international unit.