Amid warnings of possible action by authorities, local anti-vice group Badar Squad has maintained that its planned comeback is intended to help fight immoral practices among the Malays and Muslims.
According to online portal The Malaysian Insight, Badar Squad founder and chairperson Azhar Mohamad denied de facto Islamic Affairs Minister Mujahid Yusof Rawa's statement that the group's activities in Sungai Petani would create havoc.
Azhar said the Badar Squad is open to meet Mujahid and the police to discuss necessary guidelines for their activities.
"The religious authorities are unable to check on illegal activities at 4am or 5am. They only work from 8am to 5pm.
"The people are daring enough to participate in immoral activities openly. That is why our squad wants to help fight this.
"If there is something wrong with what we do, please provide us with guidelines," he was quoted as saying.
On Saturday, Mujahid (photo) reportedly warned of possible chaos, as such actions by private groups will only overlap with ongoing enforcement by religious authorities, as well as the police.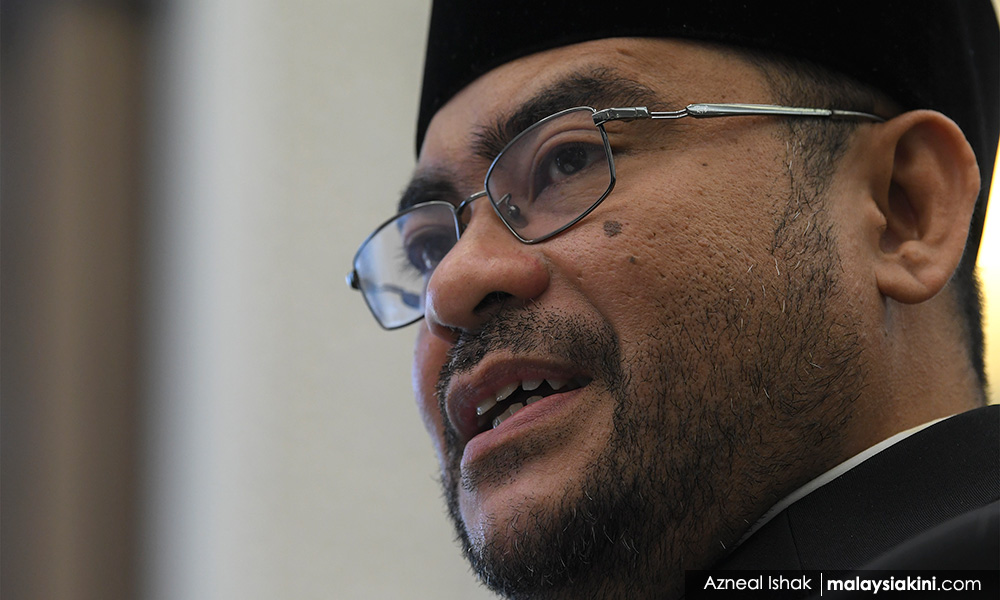 Azhar, who expressed readiness to meet with the minister, said the way forward would be for his group to be guided on the extent of their authority.
"This issue will only become complicated if we do not meet and talk. I am ready to meet Mujahid," he said.
Among others, the Badar Squad's unauthorised activities include raiding budget hotels around Sungai Petani, and taking unwed couples caught in close proximity (khalwat) to the cemetery where they will be counselled.
As part of its comeback plans, Azhar last week said the group will apply to the Registrar of Societies (ROS) to adopt a new name – Badar al-Kubra, with 'kubra' meaning big in Arabic.
Deputy Inspector-General of Police Mazlan Mansor also previously warned the Badar Squad to keep away from vigilante activities.
"We would like to advise the group not to act in any way that is against the law because they are not a legitimate religious enforcement body and do not have any power to conduct religious raids," said Mazlan.
According to TMI, Azhar said he was also ready to meet the police so that "they know what we want."
In April, Azhar and six others were fined RM1,000 each after pleading guilty to joining an illegal organisation because Badar squad was not registered with the ROS.