PARLIAMENT | Transport Minister Anthony Loke questioning why PAS did not quiz the previous BN government about local involvement in the East Coast Rail Link (ECRL) project led to an uproar today in the Dewan Rakyat when MPs from the two opposition parties hit out at him.
Earlier, Siti Zailah Mohd Yusoff had asked the government to explain its decision to drop three ECRL stations in Kelantan, and also whether local involvement could be increased to 50 percent.
Loke responded with a question of his own, asking: "I would like to ask YB, why did you not ask the previous BN government why it wasn't 50 percent?"
"It was actually 30 percent for local contractors, but we (Pakatan Harapan) increased it to 40 percent after negotiations. It was previously 30 percent, ask your new friend," he said.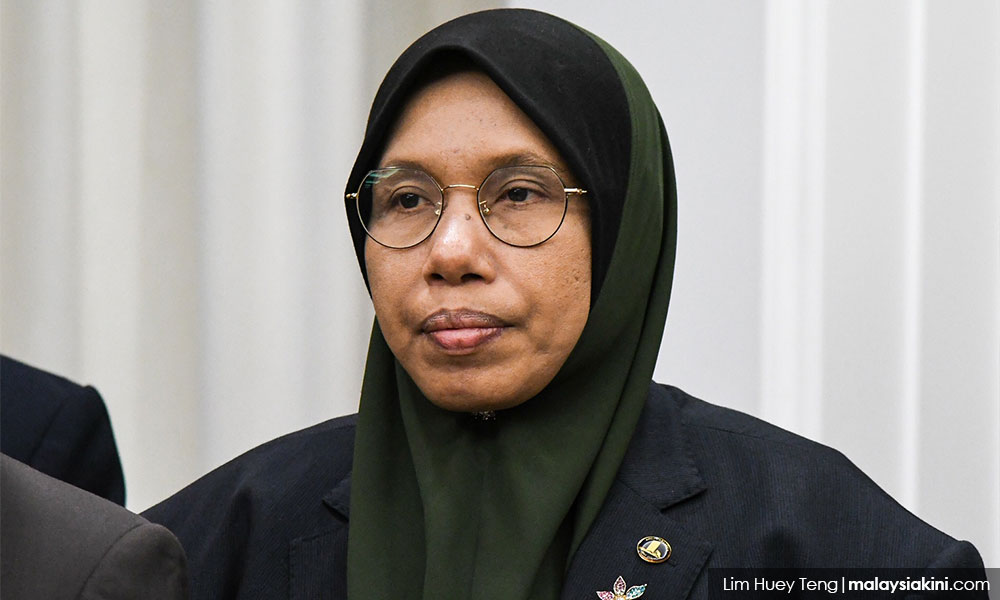 This led to a noisy chorus of protests in the house as several MPs from PAS and BN chided him.
"We had questioned the last time (during BN) and we're also questioning now (under Harapan)," retorted Abdul Latiff Abdul Rahman (PAS-Kuala Krai).
"Just answer the question," demanded Bung Moktar Radin (BN-Kinabatangan).
"You'll get a 'D' if this is an exam. You're not answering the question," said Shamsul Anuar Nasarah (BN-Lenggong).
Dewan Rakyat Speaker Mohamed Ariff Md Yusof eventually turned off the microphones in the House and asked Loke to answer Siti Zailah's questions.
Loke, in his response, said the realignment of the ECRL will now benefit five states and the federal territory of Putrajaya compared to the previous alignment which would only go through four states.
He added that as for the cancelled stations in Kelantan, they could still be revived in the future when there is sufficient demand. The ECRL line now in Kelantan ends in Kota Bharu, instead of extending to the Thai border.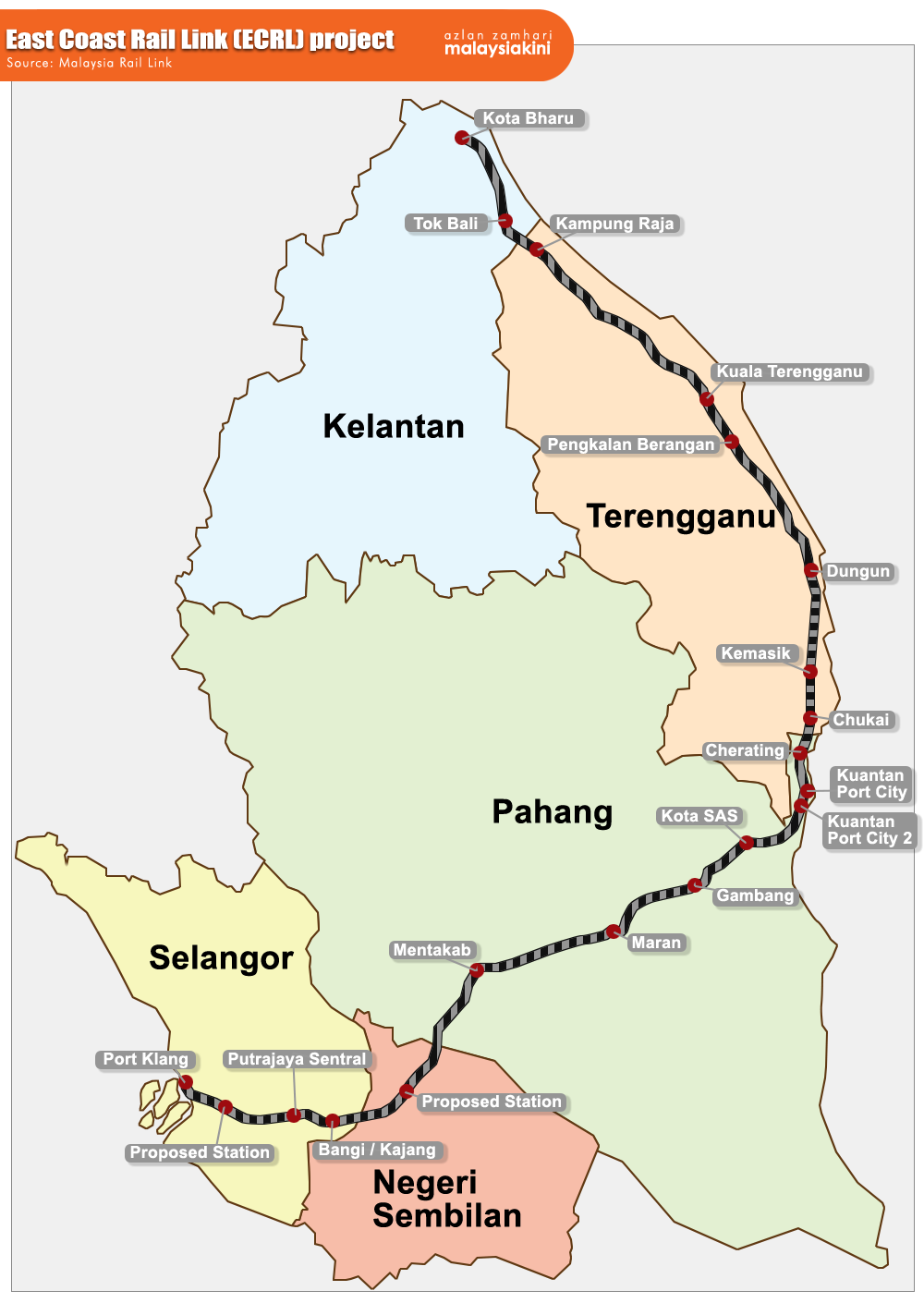 "We had conducted a study and found that there would not be significant added value at this point of time, but we do not discount resuming the line when the project is completed and there is more demand," he said.
The minister said that for an industrial area to thrive, a station did not necessarily have to be adjacent to it as there were multiple modes of transport to get to the nearest station.
The RM65.5 billion ECRL project, to be spearheaded by China Communications Construction Company (CCCC), was initiated by the previous BN government, but was suspended due to its heavy cost.
It was resumed after renegotiations which saw a RM21.5 billion cost reduction following adjustments to the project, including diverting it away from the Klang Gates Quartz Ridge geological feature, which would have required costly tunnelling works.
The project will connect Kuantan Port and Port Klang, serving as a land bridge across Peninsular Malaysia.