Four out of 68 investigation papers opened on the Seafield Seri Mahariamman temple riots last November have resulted in criminal charges, the Home Ministry said in a statement today.
Twenty-eight of the cases are still under investigation, while 36 other investigation papers have been classified as 'no further action'.
A total of 106 people were arrested over the riots and to date seven have been charged in court.
In the early hours of Nov 26 last year, a group of thugs, allegedly hired by the developer that owns the disputed land on which the temple is located, had tried to take control of the site.
This led to a clash with Hindu devotees in the temple that escalated into a riot. The developer has denied hiring thugs to take back the land.
The following day, tens of thousands of supporters gathered near the temple in a show of force and a second round of rioting broke out.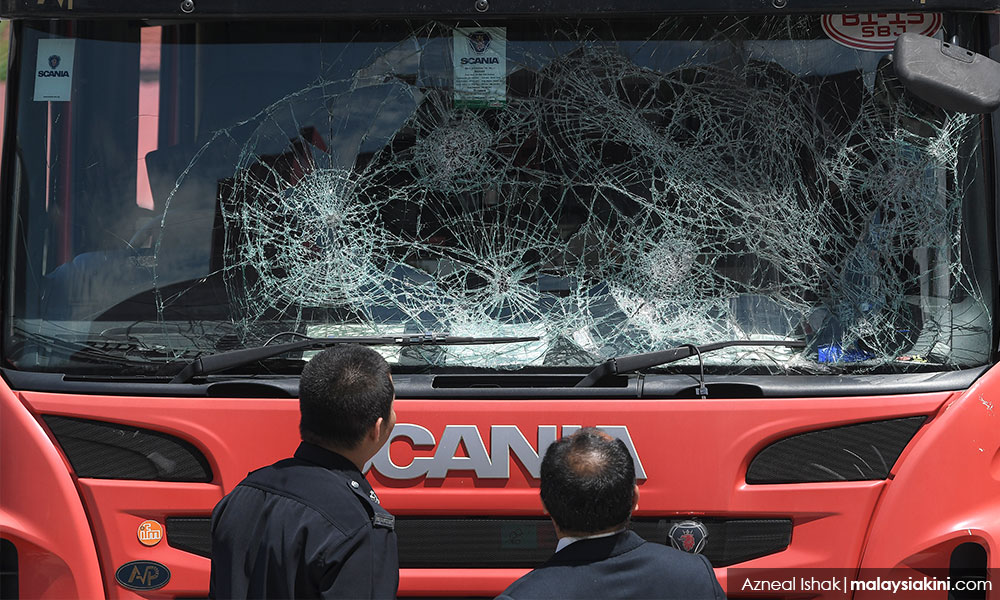 The second round resulted in a firefighter, Muhammad Adib Mohd Kassim, sustaining serious injuries.
Adib died at the National Heart Institute on Dec 17, 2018, after succumbing to injuries sustained on the night of riot in front of the temple located in USJ Subang Jaya, Selangor.
A coroner's inquest into his death was ordered after conflicting versions of the cause of his death emerged.
One version claimed he was hit by a vehicle while the other said he was beaten by a mob.