The Education Ministry has clarified that there were no attempts at "subtle preaching" made during a session by motivational speaker Firdaus Wong at a school in Kulim earlier this month.
In a statement today, the ministry said the SMK Lunas administration had invited Firdaus to speak as part of a character building series for its students.
"Throughout the session by Firdaus, there were no elements that touched on racial or religious sensitivities, because the school had informed him on matters to be avoided to maintain harmony among teachers and students.
"It is the Education Ministry's policy for schools to be careful when inviting speakers to attend any programme."
The ministry added that it had issued a circular to all school administrators on guidelines for inviting speakers, to avoid raising doubts or create a sense of unease among teachers and students.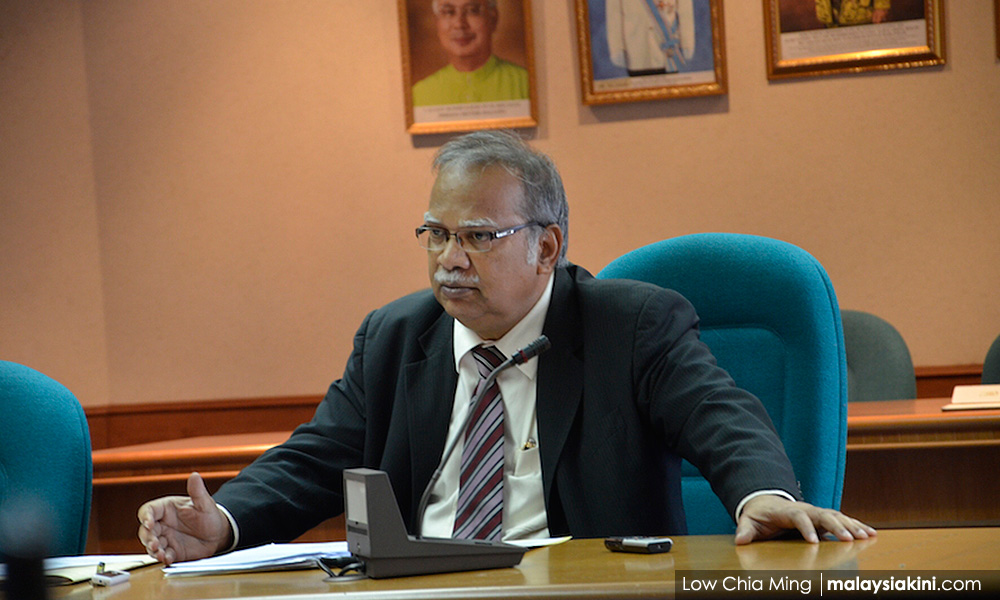 On Tuesday, Penang Deputy Chief Minister II P Ramasamy (photo) questioned whether the Education Ministry was aware of the alleged "subtle preaching" going on in schools.
Ramasamy was responding to a viral Facebook post from Firdaus – a student of controversial preacher Zakir Naik – on the July 4 talk in SMK Lunas, in which he said he and two other speakers addressed groups of Form 1 and 2 students.
Firdaus, in his initial post, said students were split into two groups – with Chinese students in one group, and Malay and Indian students in the other.
He also said in his post that the focus of all the speakers was on "preaching," and not so much on the money they would receive for the talk.
This remark raised concerns among parents, and came to the attention of Ramasamy, who said that such talks involved non-Muslim students as well.
After his initial Facebook post went viral, Firdaus issued another statement saying that he and two other speakers kept to general content when addressing non-Muslim students.