Mukhriz Mahathir is prepared to assume a bigger role in the federal administration but is not obsessed with becoming the prime minister.
"I am open and it really depends on the leadership at that time on where I'm suited best," he said in an interview with Nikkei Asian Review.
However, the son of Prime Minister Dr Mahathir Mohamad, said he is not ambitious unlike those who have their hearts set on assuming the coveted post.
"I'm not really ambitious, I don't set myself a course that I must become a prime minister one day as some others do," he stressed, without mentioning names.
"As and when it is seen necessary for the country that I would be placed at the federal level, I am willing and able to assume that responsibility," he added.
The Kedah menteri besar also said there would not be a concerted effort from his side to elevate him to become prime minister.
"I won't on my own work on trying to move up the ladder as if it is given that I must be the prime minister one day," he added.
Mukhriz, 54, also denied the existence of an agreed timeline for his father, who celebrated his 94th birthday yesterday, to hand over the reins to PKR president Anwar Ibrahim.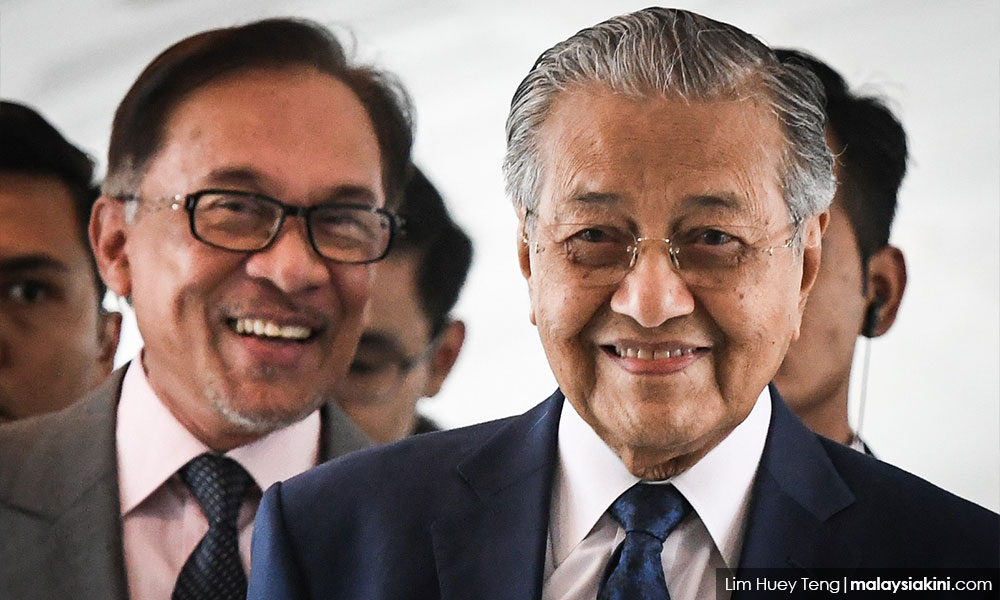 "There was no agreement that it has to be two years.
"There may have been suggestions like that, but nothing was stated on paper or in a verbal agreement," he said.
According to Mukhriz, the general consensus in Pakatan Harapan is that Mahathir should be allowed the time to fix the nation's economic woes before passing the baton.
"He (Mahathir) should be given enough time to do what he wants to do. Although we acknowledge his age, he has not shown any signs of slowing down," he said.
Mukhriz also dismissed claims of a power tussle within Harapan or that Mahathir preferred Economic Affairs Minister Azmin Ali compared to Anwar to succeed him.
"My sense is that since the majority believes that Anwar is the appointed heir, he (Mahathir) should be given enough time to do what he needs to do," he added.