PAC REPORT | The previous administration had breached the law by funnelling money meant for GST refunds into the consolidated revenue account.
This was the finding of the Public Accounts Committee which investigated the RM19.4 billion in delayed GST refunds.
The report tabled in the Dewan Rakyat today said Section 54(2) of the GST Act 2014 and the trust deed on GST refunds dated March 13, 2015, had specified that all revenue from the tax should be credited into the GST refund account.
This, along with other regulations, were designed to allow GST refunds to be processed within 28 days, as required by law.
However, the previous administration funnelled all GST revenue into the government's consolidated revenue account and GST Trust Fund in stages.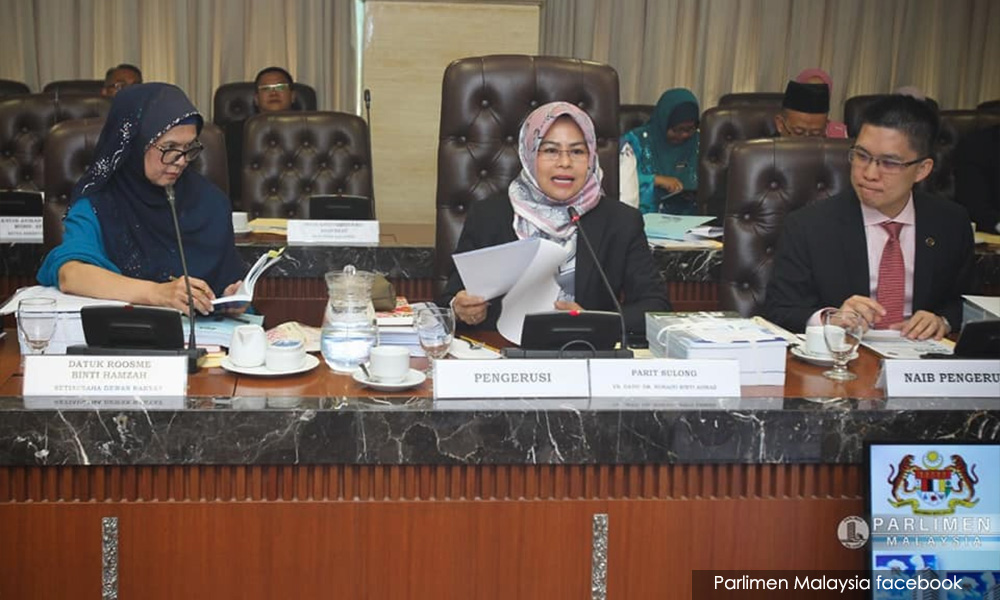 "This is not in line with Section 52(2) and Section 54(5) of the Goods and Services Tax Act," states PAC chairperson Noraini Ahmad's (photo) summary of the report.
The PAC also found that the previous administration had delayed payments from the consolidated revenue account into the GST Trust Fund to manage the country's cash flow position.
However, Noraini's summary explicitly mentions: "No money from GST revenue collection was lost (Tidak ada hehilangan wang dalam kutipan hasil GST).
"GST revenue that was not transferred into the GST Trust Fund was used for operational and development purposes.
"The government had overestimated the GST collection by 65 percent (compared to what was actually collected)," read the summary.
The previous administration's practice was to move approximately 35 percent of annual GST revenue from the consolidated revenue account to the GST refund account on a yearly basis.
The PAC found that 35 percent was insufficient for the refund process and concluded, based on testimonies, that the figure should be at least 42 percent.
The PAC investigation began after Finance Minister Lim Guan Eng told Parliament last August that RM19.4 billion in GST refunds had been delayed, and suggested that the money had been "robbed."
Following this, the federal government sought a special dividend of RM30 billion from Petronas to pay for the refunds.

---
RELATED REPORTS
Najib insists GST refunds done by the book, PAC can't find proof
Irwan: Gov't needs prioritised over legitimate GST refund claims
Routing GST funds into different account a breach of law, says AG
GST refunds 'robbed': Opposition refers Guan Eng to rights committee