Bersatu chairperson Dr Mahathir Mohamad responded with sarcasm today when asked about claims that the idea to set up the party had come from DAP stalwart Lim Kit Siang.
Asked about former Bersatu vice-president Hamidah Osman's claim earlier today, he said: "Yes, Kit Siang held a meeting and all Malay leaders agreed to it. If you (reporters) want to believe it, go ahead."
"Don't think that Malays can't think.
"People who raise this issue can go to Tanjung Rambutan," the prime minister said, in an apparent reference to the psychiatric hospital in the Perak town.
Mahathir said this when fielding questions from reporters at a press conference, after he chaired the Bersatu supreme council meeting in the Perdana Leadership Foundation office in Putrajaya.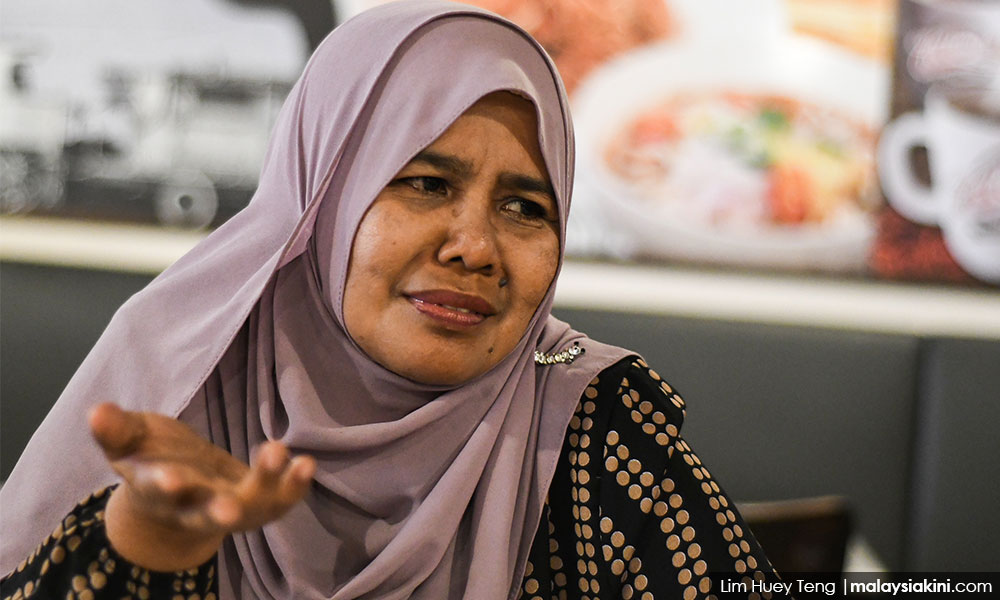 Earlier today, Hamidah (above) claimed to have witnessed Lim pitch the idea of setting up Bersatu to Mahathir.
Her revelation came just a day after Lim challenged former prime minister Najib Abdul Razak to prove his claim that Lim had a role in Bersatu's formation.
Hamidah reportedly said she had not only witnessed the meeting, but also told Najib what transpired.
"I was present, and Kit Siang was also there. In our discussions, right in front of me, Kit Siang himself proposed to Mahathir to set up a Malay party like Umno to garner 10 percent of Umno's votes. If successful, Pakatan Harapan would form the government.
"So, if the question is how I had told Najib, I hereby confess that I was the one present when the matter was discussed between Mahathir and Kit Siang," Utusan Malaysia quoted her as saying today at a press conference in Ipoh.
She claimed the meeting was held at the Perdana Leadership Foundation, after it became apparent that the People's Declaration movement, launched on March 4, 2016 to depose Najib, had failed to gain traction.
Hamidah added that several leaders were also present, but these leaders were not named in the report.
Previously, during the launch of Pendang Umno's AGM on July 12, Najib claimed that someone present at the meeting had met him and disclosed that Bersatu was Lim's brainchild.
"Lim's words were, 'Tun (Mahathir), how about forming a new Malay party?' That means in DAP, Kit Siang's bid to topple the Umno and BN government, split the Malays, he had used Malays themselves as a tool to topple the Malays.
"I can confirm this, this is not an assumption. This had happened, and as a result, Umno's votes fell by 10 percent. That's enough to topple us in the last election," Utusan quoted him as saying in a July 13 report.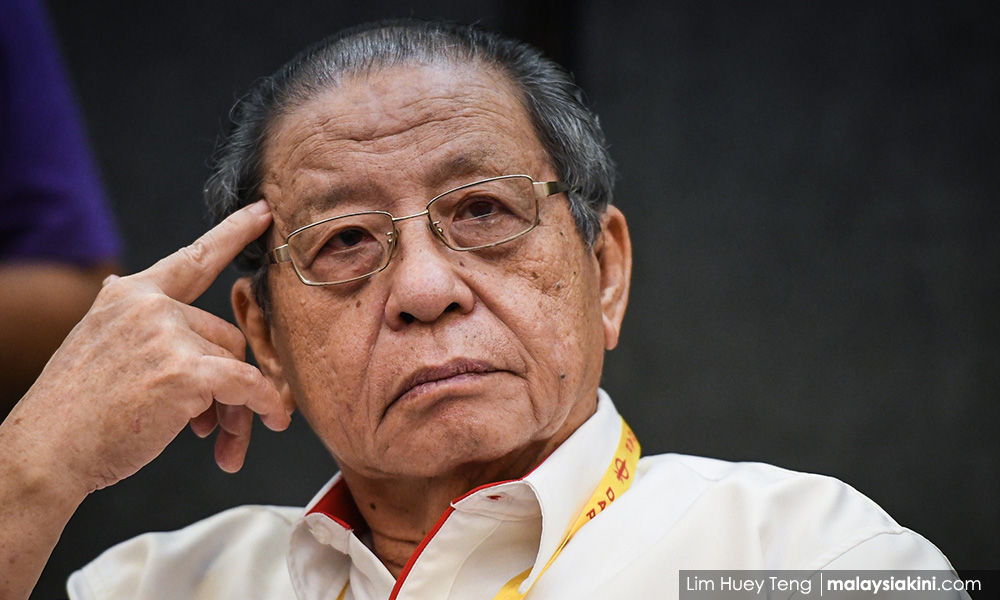 In response, Lim (above) had challenged Najib to prove his claim by revealing his informant's identity.
"I will not bet Najib will be able to do so, though if such a person exists, it will at least salvage his credibility by one iota that he had not manufactured such a lie from whole cloth, and he could claim that he was only guilty of the shocking gullibility to fall for such a tall claim.
"But such a fraudster who could convince a prime minister with such a tall tale is a person all Malaysians should know. Over to Najib, who is this person if there is one?" Lim had said.
Hamidah reportedly told reporters that Lim's statement yesterday was the impetus for her confession, though she said she won't be surprised if Lim denies her claims.
"This is not good for a leader – to make claims, then deny, then a retraction and apology, willy-nilly.
"It is not a culture that we want in this country. For example, in what I'm doing today, I admit and take responsibility for my confession because I dare take responsibility for my actions," she was quoted as saying.