Former prime minister Najib Abdul Razak has defended the RM3.36 million charged to his credit card in 2014, saying that it was used to purchase "gifts" for the royalty of another country.
"This expense is for gifts for the royalty and their entourage of a country which has good relations with our country," he wrote in a Facebook post last night, clarifying that the country is not Saudi Arabia or the UAE.
Najib said the royal family of this unidentified country had accompanied him on a trip to Italy at the time.
"It is common practice to give gifts to the leaders of other countries.
"Usually the government will bear the costs of the gift, such as the fourth prime minister giving a huge gift for the private home of Zimbabwe President Robert Mugabe last time, but this time, I paid with my own credit card."
Najib stressed that the credit cards were registered in his name and not under SRC International Sdn Bhd.
It was reported yesterday that two credit cards in his name had been charged RM3.36 million in 10 transactions on the same day at an Italian outlet of jeweller De Grisogono in 2014.
This was revealed by AmBank's senior vice-president of credit card authorisation and fraud management Yeoh Eng Leong in Najib's SRC International trial yesterday.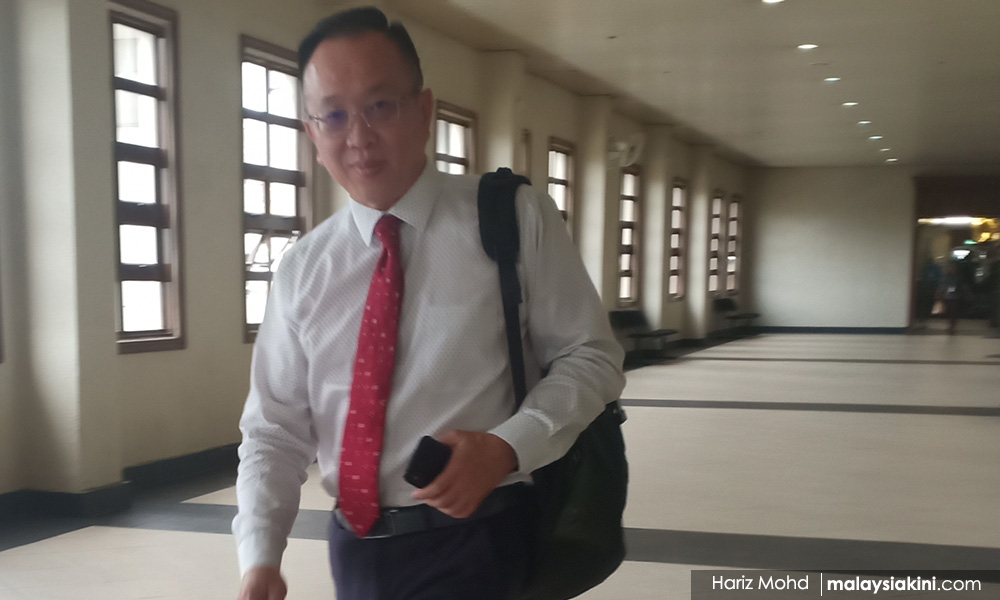 Yeoh (photo) also said the two credit cards had a cumulative credit limit of RM3 million.
In his Facebook post, Najib said the RM3.36 million was the biggest purchase on the two credit cards, which he claimed he seldom used.
"The entire credit limit was used up in that one day on Aug 8, 2014," he said.
The recipient, Najib added, wrote a letter on Aug 15, 2014, thanking him for the gifts.
Najib attached a picture of the letter in the posting, with the name of the recipient blacked out.
He noted, however, that the original letter will be submitted to the court as evidence and that his lawyer would provide further explanation.
Najib said he cannot do this himself as his trial is still ongoing.
"What I can say is that the news headline from this Pakatan Harapan government cannot all be trusted at face value because it is very selective.
"That is why I have asked for my trial proceedings to be broadcast live so the rakyat can know the truth, but Harapan does not want this.
"I also believe that this explanation will not make it to the news on TV," he said.