COMMENT | As Malaysia contemplates a new national car, the automotive market is facing the challenge of entering totally new urban travel experiences.
Fleets of electric, shared and autonomous mass-transit vehicles will run on their own communication networks and charging stations, which will be integrated into the infrastructure of our new, sustainable cities.
'Augmented efficiency' is an integrated mobility-energy-communications ecosystem, using electricity shared connected and autonomous vehicles as a key feature of future city infrastructures. 
It was developed by California's EVShare Foundation in partnership with the University of California, Merced's Manufacturing Innovation Lab.
The visionary project envisages a fleet of vehicles that brings together the most advanced technology into the development of a new generation of fleets of electric vehicles, energy assets, buildings and IoT (Internet of Things) devices as an integrated network. 
This level of integration and data collection, when combined with artificial intelligence capabilities, creates a high-efficiency ecosystem that is easier to finance and monetise.
Augmented efficiency adds the latest composite technologies so that vehicles are 35 percent lighter and therefore more efficient. 
Apart from vehicles, it sources high energy density batteries, which are crucial for the future of microgrids and the expansion of renewable energy sources.
The use of new induction charging systems makes the system dynamic, safe and of low maintenance, using inductive concrete technology that can reduce the need for big battery packs in vehicles, thereby increasing the efficiency of the overall system, accelerating amortisation and reducing cost.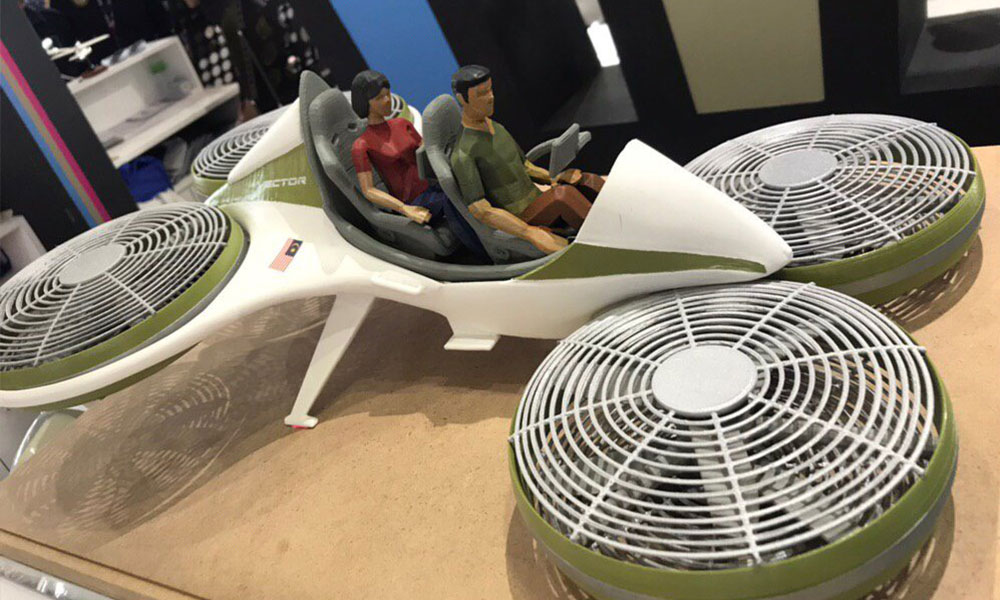 The system can be complemented with renewable energy at locations where there is peak time demand from the grid. 
The charging units are moved to satisfy higher demand, increasing renewable energy sources participation and creating greater returns from the price spread.
Once the concept is proven, the vehicles can shift their large-scale production manufacturing to Malaysia, among other equally viable locations around the world.
It must be understood that this industry is new. It is not a traditional vehicle industry, but rather complex technologies are involved, including the satellite industry to connect vehicles.
There is no large corporation in Southeast Asia that has access to all technologies for both vehicles and batteries and combine these into a cost-effective and technically sophisticated hub such as Malaysia.
This opportunity is for Malaysia to create a cluster of electric vehicles, shared, connected and autonomous with its captive battery module design and manufacturing factory.
Rather than the government or private corporations invest in large equity investment, we should seek the participation of our leading commercial or development banks (Maybank, CIMB, Bank Pembangunan) to finance the fleets in a leasing model similar to that employed by the solar power industry.
The end result will be the creation of a new type of large utility company with long-term high yielding returns generated by efficient mass transit vehicle systems, like the ones we propose with our formula of augmented efficiency.
---
RAIS HUSSIN is a supreme council member of Bersatu. He also heads its policy and strategy bureau.
The views expressed here are those of the author/contributor and do not necessarily represent the views of Malaysiakini.