Attorney-General Tommy Thomas explained that the classification of Teoh Beng Hock's case as wrongful confinement instead of culpable homicide was merely an administrative procedure.
In a letter to lawyer Ramkarpal Singh, who is representing Teoh's family, Thomas explained there was still insufficient evidence to proffer a culpable homicide charge but added that this will not stop investigators from gathering more evidence.
"The instruction from this Chambers to the police to open an investigation paper classified under Section 342 of the Penal Code is merely an administrative procedure.
"This decision was necessary because despite numerous rounds of scrutiny by officers in Chambers, most recently in March 2019, of the evidence collected from investigation into possible homicide following the Court of Appeal's finding, the present state of evidence is insufficient to proffer a charge under Section 304 or 304A of the Penal Code.
"This recent classification does not however in any way prevent investigators from looking into the truth or as to who were involved in his death," he said.
Section 342 concerns wrongful confinement, which carries a prison term of up to a year, or RM2,000 fine or both.
Section 304 concerns culpable homicide which carries a prison term of up to 30 years and a fine if done with the intention to cause death or up to 10 years, or a fine or both if done with the intention of causing bodily harm that is likely to cause death but not to the extent of having intention to cause death.
Section 304A concerns causing death by negligence which carries a punishment of up to two years, a fine or both.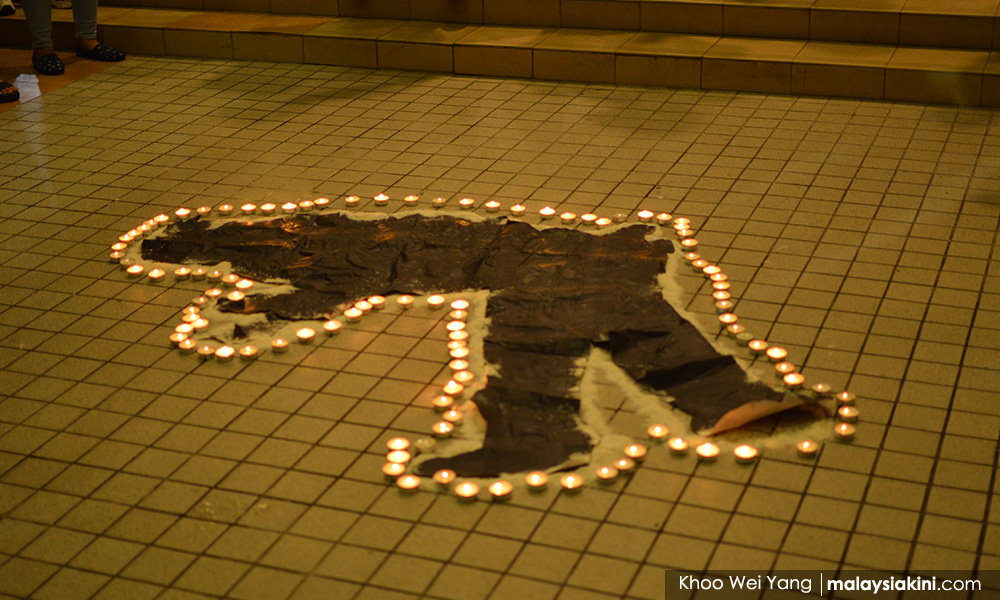 Thomas, in the letter dated July 8, said an investigation under Section 342 is consistent with the Court of Appeal's finding that "Teoh was not free to leave MACC's premise although he was never placed under arrest".
He also assured that the case could be reclassified if and when new evidence comes to light.
"Please be assured that should there be sufficient evidence uncovered by the police, the public prosecutor is not prevented by reason of such an administrative classification from bringing a charge under culpable homicide or any other suitable charge in order to bring those responsible to justice," he said.
Teoh was found dead at Selangor MACC headquarters in July 2019 after being questioned by MACC officers as a witness.
The Coroner's Court gave an open verdict after it could not establish whether Teoh was murdered or committed suicide.
The Court of Appeal, in September 2014, set aside the open verdict and concluded that a person or persons were responsible for Teoh's death.
In a consent judgment at the Kuala Lumpur High Court, the government also agreed to pay Teoh's family RM600,000 for negligence.
However, Teoh's family is refusing to back down as the MACC officers, who are allegedly responsible for his death, have yet to face action.
Ramkarpal, who is also the Bukit Gelugor MP, had in a letter on June 28 asked if the classification of Teoh's case as wrongful confinement meant that the AGC was ruling out homicide.