The Penang division of the Malaysian Trades Union Congress (MTUC) has expressed shock that the Industrial Court allegedly abdicated its jurisdiction to comply with a directive from the human resources minister.
Division secretary K Veeriah said they were given to understand that the Industrial Court had been put under an obligation to dispose of cases before it within 12 months.
"We appreciate the fact that workers' cases be dealt with in the shortest possible time, but what is disturbing is that, in the process, due justice for the workers involved can be compromised," he said in a statement.
Veeriah believes that the Industrial Court ought to be given the space to act on its own, without any interference from the minister.
"There is no gain in saying that circumstances, in each case, will have considerations of their own.
"And the Honourable Industrial Court ought to subscribe to the higher call of social justice without fear of or favour to politically appointed authorities."
Veeriah said this in reference to Kapar MP Abdullah Sani Abdul Hamid's parliamentary address on July 17, in which he touched on the conduct of the Industrial Court chairperson in a case involving Megasteel Sdn Bhd.
Sani (photo) said the court's KPI to dispose of cases within 12 months was unfair to former Megasteel employees, and strongly urged Human Resources Minister M Kulasegaran to investigate the matter.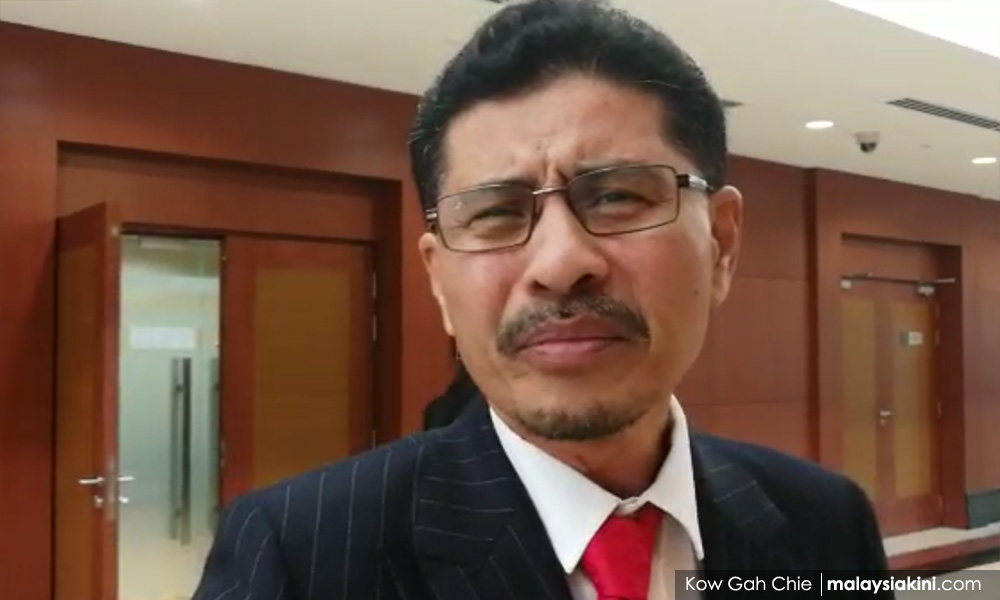 The court had dismissed a wrongful dismissal claim by 36 former Megasteel employees on the same day.
The Edge reported that the case had been referred to the Industrial Court by Kulasegaran.
However, the trial did not proceed as the High Court had issued a restraining order on May 5, 2018 on the trial being continued in the Industrial Court. 
The former Megasteel employees reportedly did not make any application to overturn the order.
Deputy Human Resources Minister Mahfuz Omar told the Dewan Rakyat last December that 56 cases that have been filed by 300 employees of Megasteel, with claims amounting to RM6.66 million.
'Independent entity'
In his statement, Veeriah asked if the Industrial Court should continue to be placed under the jurisdiction of a political appointee like the human resources minister, or "escalated to an independent entity."
"On this score, Penang MTUC recalls that there was a proposal, a long time ago, to migrate the Industrial Court to be structured as a division of the High Court of Malaya.
"It was expounded that, by virtue of such a migration, the Industrial Court would be vested with the jurisdiction of a court of first instance, and aggrieved parties having a right to an appeal, as opposed to a process of judicial review motions."
Veeriah said the government should revisit the proposal, as this would remove the notion that the Industrial Court is beholden to the executive branch of government.