MP SPEAKS | The Finance Ministry welcomes the Fitch Ratings' confirmation of Malaysia's sovereign credit ratings at A- with a stable outlook on 18 July 2019, which follows similar confirmation by S&P Global Ratings on 3 July 2019.
Malaysia has surprised many sceptics who expected a downgrade due to legacy issues from the previous government that loaded us with high debt and failed governance.
Institutional reforms by the current government to enhance fiscal transparency and address high-profile corruption cases that will gradually improve Malaysia's governance indicators have convinced both Fitch Ratings and S&P Global Ratings that Malaysia's sovereign credit rating deserves to be reaffirmed.
Institutional reforms a positive to credit ratings

Credit rating agencies assess a government based on multiple factors, including fiscal discipline, economic fundamentals, political stability and institutional quality.
Fitch expects Malaysia's institutional quality to improve further over time due to the wider implementation of open tender, fiscal transparency, anti-corruption measures and institutional reform measures to promote accountability and fiscal responsibility.
In the Reporters Without Borders' World Press Freedom Index, Malaysia improved its ranking by 22 places to 123rd out of 180 countries in 2019, from 145th in 2018.
This indicates Malaysia has the freest press in Southeast Asia. Additionally, Malaysia advanced nine spots to 15th from 24th out of 190 countries in the Ease of Doing Business ranking published by the World Bank this year.
Managing debt and liabilities
Clearly, Fitch's affirmation proves again that the increase in direct debt has no adverse impact when the government's overall debt and liabilities have been reduced as a percentage of the GDP.
As reported previously, the government's total debt and liabilities as a ratio to GDP has been cut by 3.9 percentage points to 75.4% as of end-2018, from 79.3% at end-2017.
The government is also confident in reducing its fiscal deficit from 3.7% of GDP in 2018 to 3.4% in 2019. This will help address any concerns over the Government's high level of indebtedness.
It should be highlighted that Fitch believes the government's debt level relative to the GDP will gradually decrease over the next few years, due to a clear fiscal consolidation plan outlined by the government.
Sustainable economic growth is a plus
The World Bank projects the Malaysian economy to expand 4.6% this year. Sales data collected by the Statistics Department Malaysia shows wholesale and retail trade grew 5.6% and 8.2% year-on-year respectively in January-May 2019.
Low inflation enjoyed by Malaysian consumers is sustaining strong consumption growth. In May 2019, the consumer price index increased only marginally by 0.2% year-on-year, which is unchanged from the previous month.
Fitch also cited the 13% downturn in global semiconductor sales for the first half of 2019, compared to last year, as well as the cooling demand for both capital goods and car sales as factors that will slow down world trade growth.
For Malaysia, however, the numbers are still positive. During the January to May 2019 period, the number of vehicles sold rose by 13% compared to the same period last year.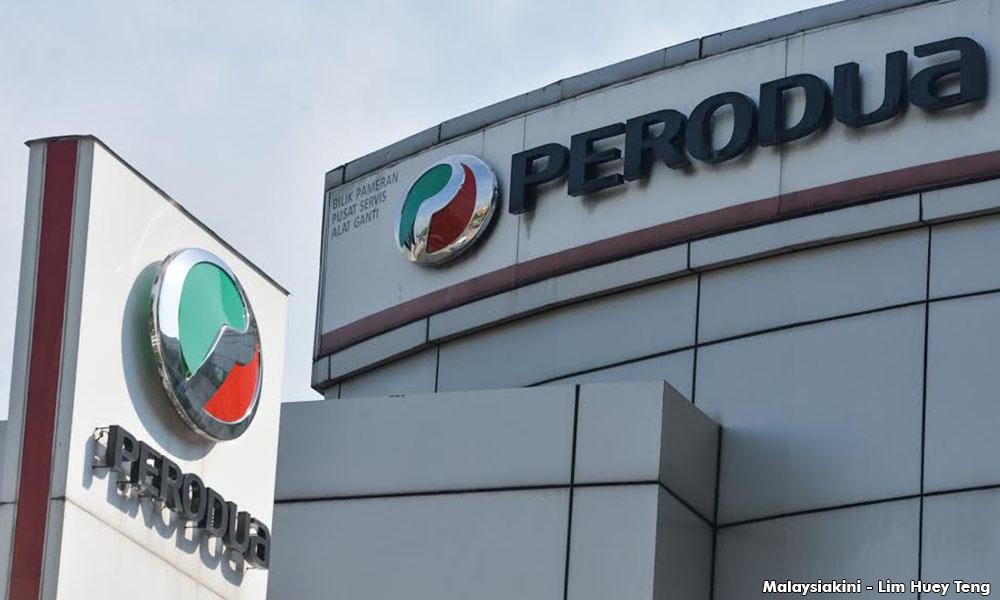 For the first half of 2019, Proton sales surged 60% to 43,518 units whilst Perodua's sales increased by 4% to 121,782 units compared to last year. Perodua has raised its 2019 sales projection, with its plants already operating at near full capacity, and will likely achieve the highest record annual sales this year.
Malaysia's industrial output is also growing despite external challenges arising from the China-US trade war.
Thanks to business relocation, trade and investment diversion, approved foreign direct investment for all sectors rose 73.4% to RM29.3 billion in the first quarter of 2019, versus RM16.9 billion a year ago.
The first quarter 2019 approved FDI growth was driven by a 127% increase in approved manufacturing FDI to RM20.2 billion from RM8.9 billion in the same quarter last year.
The May Industrial Production Index grew 4.0% year-on-year beating market consensus of 3.5% as compiled by Bloomberg. May 2019 exports rose 2.5% year-on-year, also coming above market consensus.
Electrical and electronic products that formed 34.9% of total May exports, expanded by 0.5% year-on-year during the month.
More importantly, Malaysia's current account will remain in surplus to continue protecting the domestic economy against external challenges. Meanwhile, the unemployment rate has fallen to 3.3% in the same month, versus 3.4% in April 2019.
The banking sector remains well-capitalised with access to a liquid market, monitored by a competent and independent central bank. These positive developments point to sustainable GDP growth for the second quarter of 2019.
The application of new technology will raise Malaysian productivity and competitiveness. Malaysia is already ranked the 22nd most competitive economy in the world by IMD and the government's initiatives especially with respect to Industry 4.0 will help keep Malaysia ahead.
The government will continue to pursue institutional reforms, maintain political stability, fiscal transparency and accountability, managing the reduction of debts and liabilities, good governance and sustainable economic growth that are strong credit positives towards the affirmation of Malaysia's sovereign credit ratings.
---
LIM GUAN ENG is the Finance Minister.
The views expressed here are those of the author/contributor and do not necessarily represent the views of Malaysiakini.