Sitting Machang MP Ahmad Jazlan Yaakub (above) says he is willing to surrender the seat for PAS to contest in the 15th general election (GE 15) for the sake of boosting unity within the community.
Even though he has held the seat since 2013, Ahmad Jazlan feels that the priority is to unite the causes of Umno and PAS, and who contested what seat was not so important.
"If this move can consolidate the unity of the community, it would be a good example. I am sincerely willing to sacrifice as long as our struggle is achieved," he said, according to a report in Utusan Online.
He said this when speaking at the opening ceremony of the Machang Umno Division Representative Conference, which was officiated by Umno president Ahmad Zahid Hamidi (below) in Machang, Kelantan yesterday.
In the last general election, Ahmad Jazlan, who is also state Umno chairman, defended his parliamentary seat with a majority of 2,824 votes, defeating PAS candidate Zulkifli Mamat. Harapan's Sazmi Miah came in a distant third.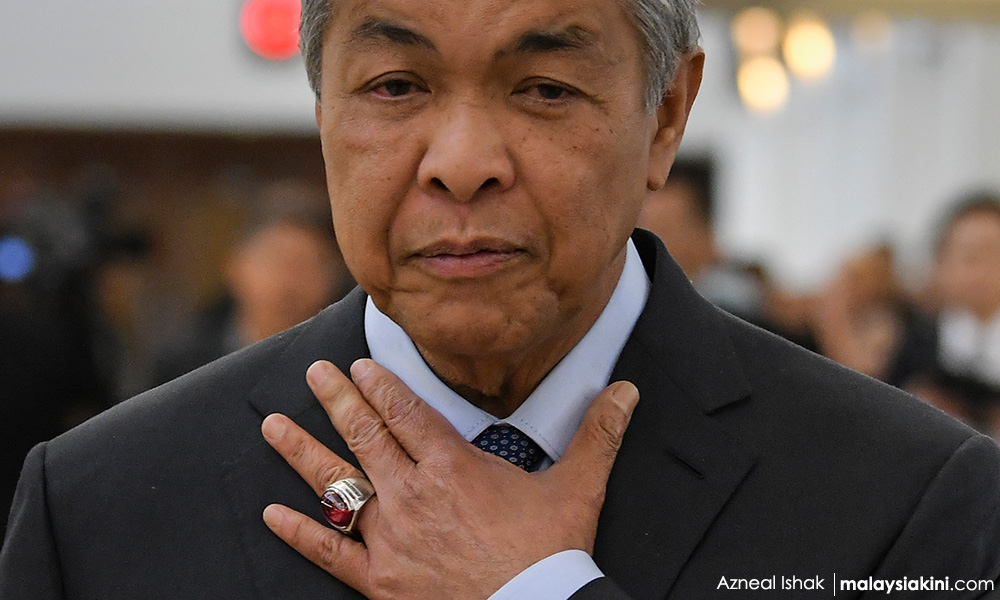 Ahmad Zahid expressed his appreciation to Ahmad Jazlan for his willingness, but said that he was confident the majority of the people, including PAS supporters, wanted the former deputy rural and regional development minister to be retained.
"This is because of the excellent service he has shown during this time, whether during our time in federal government or in the opposition," said Ahmad Zahid.