COMMENT | A knowledge technology-driven economy creates high wage jobs. High wage positions, in turn, need knowledge workers. It's a chicken and egg circle that requires political vision and fortitude.
What better time than now, with a new coalition that replaced 62 years of one-party rule?

Whether or not Pakatan Harapan returns after GE15, they can do the rakyat an enduring service if they set the nation on the course to becoming a high wage economy. 
This much is in their power to accomplish in the remaining four years of their term.
I earlier wrote about the opportunity for Malaysia to become a leading hub for some parts of Industrial Revolution 4.0, focusing on blockchain and digital assets. 
Kuala Lumpur has natural advantages to highly regulated global financial centres such as Tokyo, Hong Kong, and Singapore, which financial technology companies find overly constraining for their disruptive business models.
Again, the government has a defining role to play here by designing policy to support these ecosystems, especially in technologies relating to Islamic services and halal products in which Malaysia could become the world leader. 
Many in the administration are wide-eyed about the prospects of artificial intelligence and robotics – on prominent display last week with Sophia the robot – but we have to pick and choose the areas of competency very carefully rather than scatter our resources into the Industry 4.0 wind willy-nilly.
Malaysia's knowledge economy will grow around clusters of talent – imported as much as domestic. 
This won't happen by accident; rather it will be the result of a well thought out and expertly executed masterplan that lends itself to our natural advantages in niche areas.
Coming out of the Asian Financial crises, Malaysia and South Korea were neck and neck in terms of development and per capita income. 
South Korea focused its complete attention on an innovation economy led by companies such as Samsung, that boasts a roster of 50,000 PhDs – the highest of any company in the world. 
Today, South Korea has raced ahead of the Asian tiger pack and is even chasing the tail of mighty Japan.
Malaysia has itself hidden too long in the shadow of the Singaporean Lion. The fear of associated inflation and rising cost-of-living has encouraged us to take a back-seat as Singapore presented itself as the region's star economy. 
Indeed, Singapore's brand is now synonymous with world-beating infrastructure and innovation. But their resources are limited by its size, and already spilling over into Iskandar and elsewhere. 
When the fast-train and other connecting infrastructure are completed, property prices and other asset values will anyway arbitrage accordingly. 
We should get ahead of the reset ourselves and take matters in our own hands, so that we can control the disruption to the workforce.
In this new world, governments have to envisage the correct measures to continuously educate and reskill the workforce.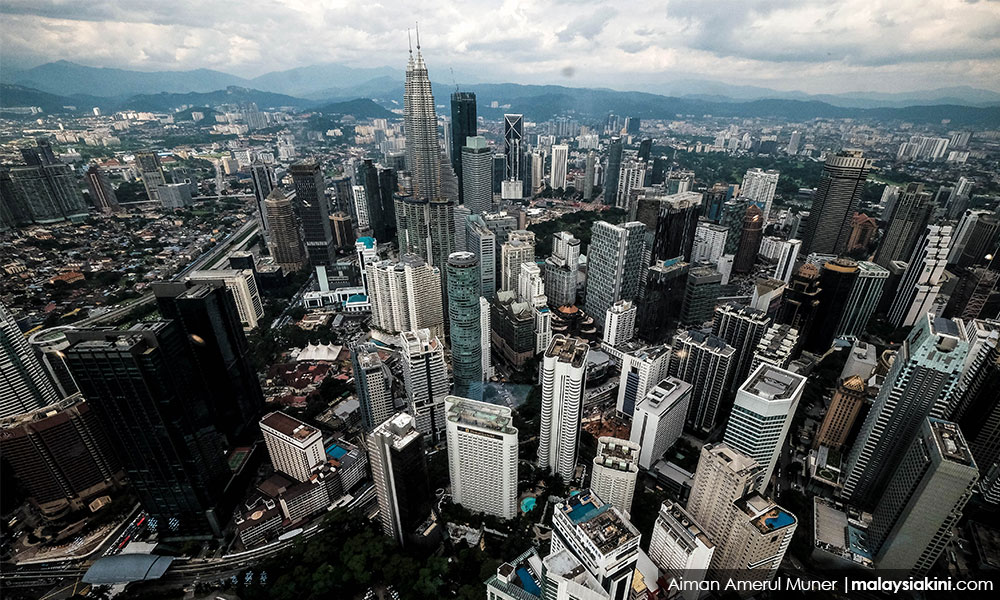 Industry 4.0 presents the rakyat with immense opportunities if governments foster an open, flexible, knowledge and skills-based economy.
Machines and algorithms in the workplace are expected to create 133 million new roles, but cause 75 million jobs to be displaced by 2022, according to the World Economic Forum (WEF).
This means that the growth of artificial intelligence could create 58 million net new jobs in the next few years.
Without exception, these new jobs will ultimately benefit citizens by creating high wage employment. 
Indeed, GDP per capita is the very basis for ranking developed economies. And it was the vision of our current Prime Minister, Dr Mahathir Mohamad, when he set Malaysia 2020 as the target for our own economic transformation.
---
RAIS HUSSIN is a supreme council member of Bersatu. He also heads its policy and strategy bureau.
The views expressed here are those of the author/contributor and do not necessarily represent the views of Malaysiakini.