PSM has censured Finance Minister Lim Guan Eng for stating that the federal government would extend the RM350 million to repair dilapidated schools in Sarawak after the state government repaid its loan for the same amount.
Expressing disappointment with the statement, PSM deputy chairperson S Arutchelvan rued that even education is not spared.
"If the Sarawak government had the money, I am sure they won't be asking federal aid.
"What kind of bullying is this? Is this how Pakatan Harapan plans to capture power in the Sarawak state election by using money as bait? This is really low-level politics," he said in a statement.
Arutchelvan reminded Harapan of its election manifesto, where the coalition acknowledged that Sarawak was one of the poorest states in Malaysia despite its natural resources.
"The Harapan government has spoken about uplifting the economy of Sarawak as well as giving them back their 20 percent oil royalty.
"If Sarawak has been robbed by the previous BN government, then why punish them now for the debt they have to pay before?
"Why doesn't the federal government write off the state's debt taking into account that the state has been cheated and underpaid before in oil revenue?" he asked.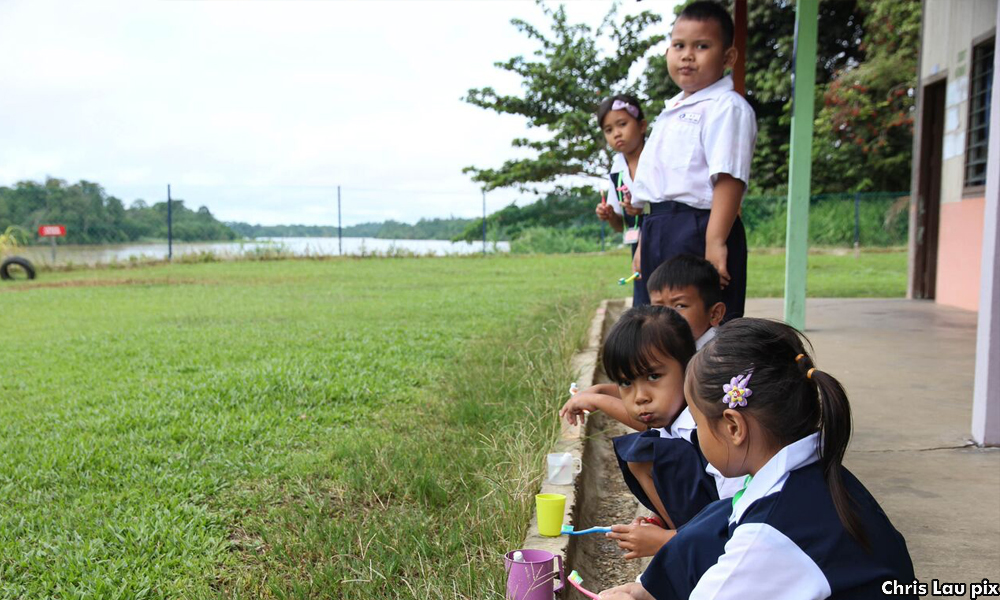 Arutchelvan also pointed to how the Harapan government emphasised the importance of education but still resorted to such tactics, which he described as high-handed.
Yesterday, Lim said Sarawak Chief Minister Abang Johari Openg agreed to pay back the RM350 million to the federal government, which is the first phase of repayment for a loan amounting to RM1 billion.
"The chief minister expressed his willingness to refund RM350 million in the near future. After that, some things will be finalised such as the implementation scheduled, the list of schools and the tender process for the project.
"With the spirit of cooperation and the sincere intention of all parties, the Ministry of Finance is confident that the first phase of the school repair project will be implemented before the end of 2019," he added.
Lim said the government had agreed in principle to accept part of the RM1 billion loan payment for school repairs.