COMMENT | No one can keep up with the speed by which the world changes. What one can do is to adapt to the changes.
However, when foreign leaders speak at the speed of a bullet train, or appear unable to follow his or her own train of thought, all the foreign missions that try to follow and capture everything he says will end up relying on the institutional memory of the said country.
Take the permanent members of the United Nations Security Council, for instance. On China, President Xi Jinping's plan for a "China Dream" or "Made in China 2025" is so domineering that all foreign missions have, correctly or incorrectly, understood it to be an expansionary plan to dominate the world.
Xi's own politburo and staffers can't concede openly that they don't understand both dreams fully either. In order not to contradict him anyway, they have tried to defend China in every form and shape based on how all Chinese leaders were once defended.
Thus, even when the mistreatment of Uyghurs is clearly a strategic error that can offend the Muslim world, China does it anyway. Detaining close to 1.5 million people cannot be anything other than the bureaucrats overzealously trying to understand what Xi wants in Xinjiang.
US President Donald Trump does not seem to care either. Fake tweets and news are often sprouting from his accounts, some at 3am, leading to the deep state in the bureaucracy to take the lead, with the US Commerce and State Departments, indeed Pentagon, attempting to push China and Russia's encroaching influence's back.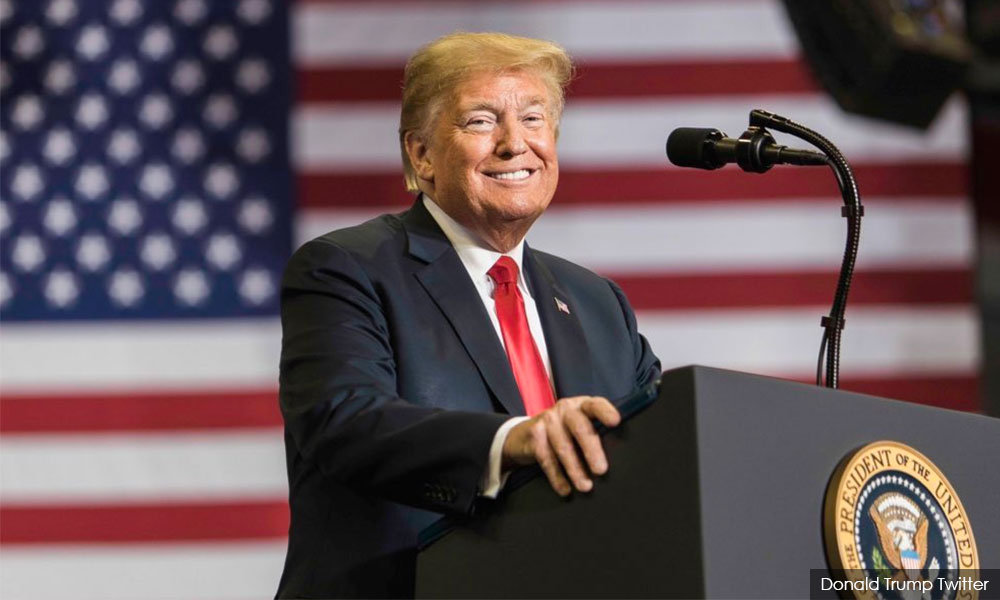 When neither one of them wants to be contained, their fighter jets attempt serious and dangerous aerial manoeuvres in the airspace of South Korea, compelling the air force of the latter to fire close to 300 rounds of warning shots. This has never happened before in more than a few decades.
France, in turn, can't seem to follow President Emmanuel Macron either, especially when he recently declared the Pacific islands, of which France controls the French Polynesia, to be a sphere of France's influence in the Indo-Pacific too. Come what may, France is determined to join UK and other countries in constraining China in the South China Sea, triggering more tensions, that makes Asean practically irrelevant.
Boris Johnson, the new prime minister of the United Kingdom, who often speaks just as fast, and has never been afraid to juxtapose between two opposites or extremes throughout his career, is now the leader at Number 10 Downing Street.
After graduating from Oxford University in the mid-1980s, Johnson was for about five years working as a senior correspondent in Brussels. Throughout his five years in the heart of European Union (EU), Johnson would often file questionable stories of the flawed practices of EU, and exaggerate the influence of EU. This has subsequently led many British to opt for Brexit, whereby the UK is now doing its utmost to leave the EU by Oct 31.
A world in turmoil
But facing Prime Minister Johnson of the UK is not just Brexit alone but also Iran. At its narrowest point, the Strait of Hormuz is just less than 30 miles wide, practically the most dangerous chokepoint of the world.
The US, which is no longer a net oil importer country, can feel a tad relaxed if the price of oil shoots up from the localised tensions there. After all, the US, for the longest time, has had the Central Command in Qatar. For now, it is the major power that oversees the safe passage of all the oil tankers in and through the narrow strip of Strait of Hormuz into the Gulf of Oman. But if Iran becomes a flash point, it will accelerate its nuclear programs too, ushering more tensions in the whole world.
More importantly, in recent weeks, a UK oil tanker has also been seized by Iran, potentially the hardline Islamic Revolutionary Guards (IRG). Johnson has to face that squarely. Indeed, with China relying on nearly 90 percent of its oil from the five countries that straddle the Strait of Hormuz, namely Iran, Iraq, Saudi Arabia, the United Arab Emirates and Qatar, China cannot just stand and watch if Iran and the UK do not come to terms peacefully.
China, as well as Japan, which relies on close to 60 percent of its oil imports from the above five countries, is bound to increase its military presence in this area to protect its own ships.
Thus China and Japan are bound to be easily unnerved by the bouncy behavior of Johnson, who apparently has a Turkish lineage/ancestry in his family tree, which he has successfully kept from the prying eye of the media.
Former UK prime minister Gordon Brown was the first to affirm that Johnson has a questionable quirk in his behavior that makes him highly prone to errors in strategic judgement.
To be sure, Malaysia can gain from the instability in the Middle East and Persian Gulf. When oil prices tracks upward, the national budget in Malaysia will enjoy some breathing room, especially when the budget of Pakatan Harapan is projected to be based on US$75 per barrel.
But Malaysia cannot gain from a world in turmoil, because the cost of energy that trends upward will lead to a spiral of global inflation, which will in turn affect Malaysia, and the strength of the Malaysian food security, since Malaysia has not reached a 100 percent food security in rice, fish or beef, except chickens.
Thus, with or without Brexit to disrupt Prime Minister Johnson, his first test rests on his ability to be the leader of the UK to deal with Iran. His gaffe on Iran had caused a UK student to be detained indefinitely in that country. More mistakes on Iran, and the world would be held captive by the Gordian Knot in the Middle East and Persia, starting with Prime Minister Johnson's tendency to snap at people and speak at lightning speed, which many cannot follow.
---
RAIS HUSSIN is a supreme council member of Bersatu. He also heads its policy and strategy bureau.
The views expressed here are those of the author/contributor and do not necessarily represent the views of Malaysiakini.