Two DAP state assemblypersons have withdrawn their objection to the plan to introduce "khat" or calligraphy art in the Year 4 Bahasa Malaysia curriculum for vernacular schools.
Keranji assemblyperson Chong Zhemin and Jelapang assemblyperson Cheah Pou Hian were part of the 138 branches and parliamentary liaison committees, 14 DAP Youth and grassroots leaders as well as 13 state assemblypersons who urged DAP cabinet members to oppose the proposal.
In a statement this afternoon, the pair said their decision to withdraw was to allow DAP and the Education Ministry to review the issue.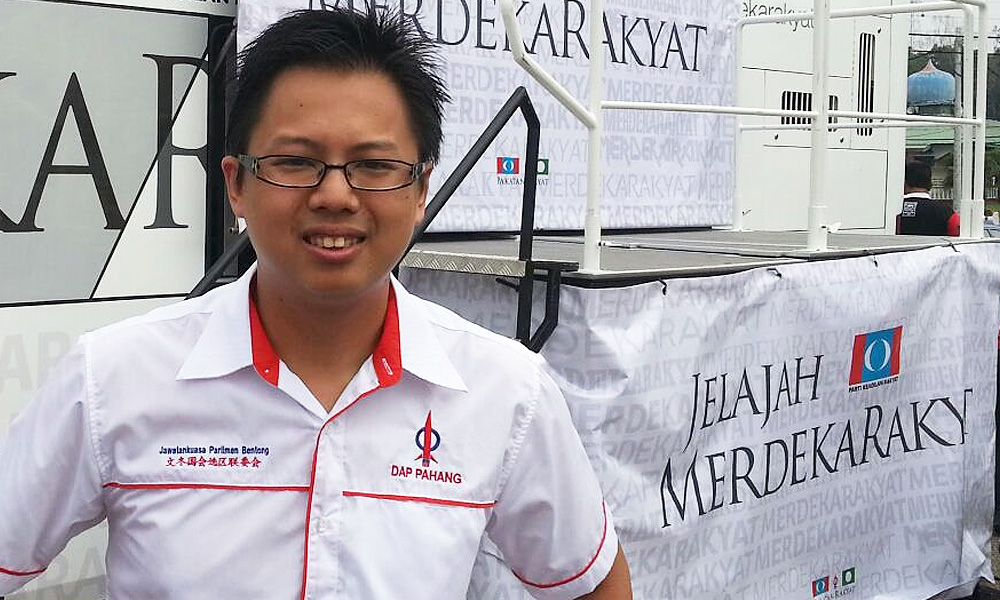 Speaking to Malaysiakini later, Tras assemblyperson Chow Yu Hui said he did not know the reason for the duo's decision to withdraw.
"But since they decided to do so, we respect their decision. I also thank them for deciding to stand with us before.
"However, our appeal in the joint statement will remain unchanged," he added.
Chow, who initiated the joint statement, denied there is pressure from the central leadership.
"I was not pressured. But you have to ask them (Chong and Cheah) if they felt it. DAP is a democratic party which allows internal dissent," he said.
In their statement yesterday, the group said vernacular school students are learning "three languages and three writing systems" at present.
"We do not disagree that khat has artistic value, but people should be encouraged to appreciate it on their own and not made into policy," said the group.
The group claimed that the introduction of khat was an attempt to institutionalise and politicise the Jawi script.
Citing the mandatory use of Jawi script on signboards in Kelantan and Terengganu, the group said similar measures are being institutionalised in Pahang and Malacca.
"This is manifesting in many ways... once Chinese and Tamil schools add khat into the curriculum, it would be a case of 'the boiling frog'.
"Those with an agenda might seize the opportunity to introduce Jawi at all levels... Should Jawi be institutionalised, it will tear apart Malaysia's social fabric," added the group.
Last week, the Education Ministry explained that the introduction of khat was to foster beautiful writing.
The ministry stressed that subject matter did not pertain to Jawi scripts and students were not assessed on it in examinations.
Of the 162 pages for the Bahasa Malaysia textbook, six pages will be dedicated to khat.
Apart from Chong. Cheah and Cow, the other 10 state assemblypersons who inked the joint statement were Chiong Yoke Kong (Tanah Rata), Lee Chin Chen (Bilut), Tan Hong Pin (Skudai), Ee Chin Li (Tangkak), Cheo Yee How (Perling), Yeo Tung Siong (Pekan Nenas), Ng Yak Howe (Bentayan), Chew Peck Choo (Yong Peng), Leong Yu Man (Triang) and Violet Yong (Pending).