An MCA leader has demanded the resignations of two Pakatan Harapan lawmakers, whom he claimed capitalised on the anti-Lynas Corp sentiment to win in the last general election.
Vice-president Ti Lian Ker said the voters should be allowed to decide Pakatan Harapan's fate in the Bentong and Kuantan parliament seats following the latest developments.
DAP's Wong Tack is the MP for Bentong. In the previous polls, he had defeated the three-term incumbent and then MCA president Liow Tiong Lai.
Whereas, the Lynas plant in Gebeng is situated in Kuantan, which is PKR's Fuziah Salleh's parliamentary constituency. The deputy minister in the Prime Minister's Department first won the seat in 2008.
"Opposing Lynas' operations was Wong's launchpad into politics and wrestling the Bentong seat as well as for Fuziah to retain the Kuantan seat," said Ti in a statement this evening.
"As a matter of principle, all their shouts against Lynas, in particular, their insistence that Lynas' wastes will be repatriated, Wong and Fuziah should relinquish their federal seats and allow a by-election to determine how much public confidence has eroded in DAP, PKR and Harapan on the whole for all their misleading shouts.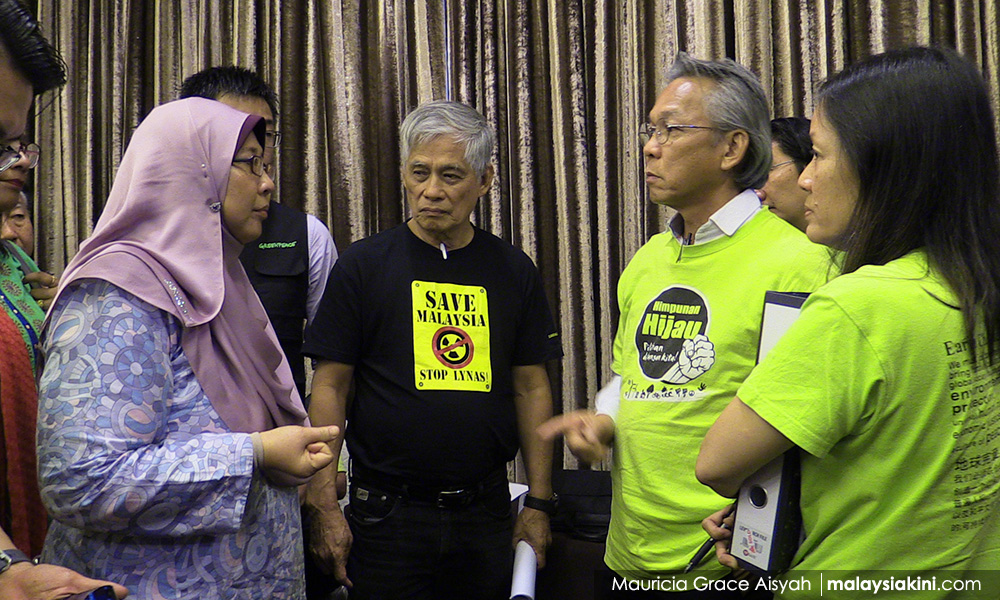 "They rode on this issue and received a mandate from the voters on a matter of political principle Now that they have failed to uphold these principles as promised, they should resign with dignity and integrity," he added.
Ti was responding to Prime Minister Dr Mahathir Mohamad's statement yesterday that the renewal of Lynas' operating licence hinged on the rare-earths producer providing a coherent plan to manage radioactive waste from its plant.
The MCA leader also included more than a dozen links to online news reports quoting Harapan leaders, including Mahathir and PKR president Anwar Ibrahim, on the Lynas issue.
According to Ti, the links were provided to "refresh the memory of 'sudah lupa' and 'mudah lupa' Harapan leaders" of their previous promises.
Earlier, Wong also demanded a detailed explanation from the government regarding its stand on the Lynas issue.
He said while the BN administration might have allowed Lynas to operate in Malaysia due to greed and being dull-witted, it is beyond logic for the current leadership to continue endorsing wrongdoings.
Prior to entering politics, Wong was the chairperson of environmental group Himpunan Hijau, which was a vocal opponent of Lynas.