The Chinese education associations should be magnanimous enough to look at the learning of khat from the perspective of art that will benefit the pupils of vernacular schools, said Wanita Umno chief Noraini Ahmad (above).
She told Dong Zong (United Chinese School Committees' Association of Malaysia) and Jiao Zong (United Chinese School Teachers' Association) not to look at the learning of khat from the perspective of a specific religion.
"The rejection of khat or Jawi as part of the Bahasa Malaysia subject should not have occurred if both Dong Zong and Jiao Zong understood the historical struggle and the culture of the country," she said in a statement today.
"Wanita Umno expresses its puzzlement as to why khat is under attack when the Education Ministry had explained that the introduction of khat is to inculcate the art and the pupils would not be evaluated in an examination," she said.
"We are sure the learning of khat will not change anyone's identity and faith," she said.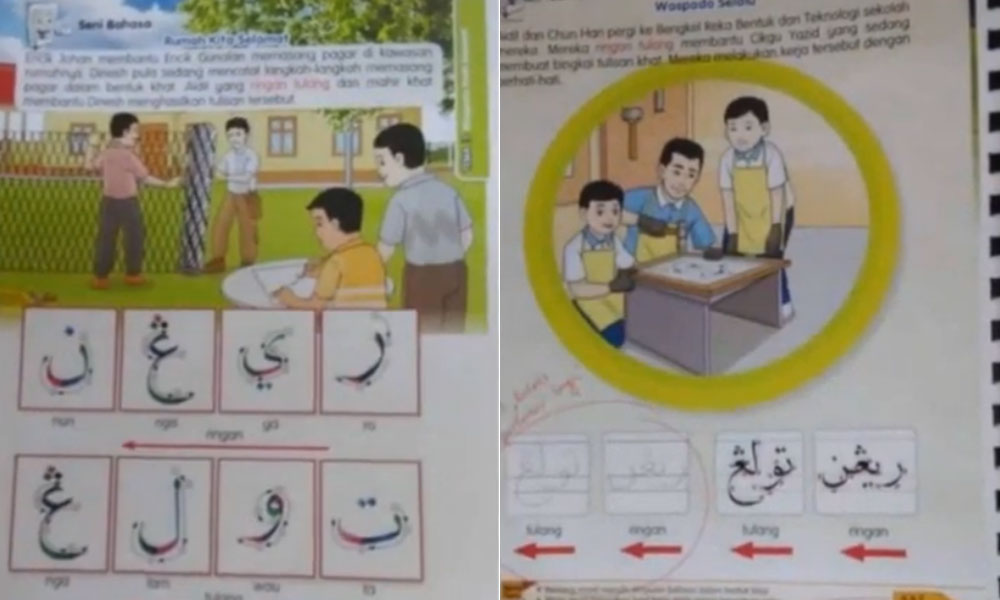 She urged all parties to be rational so they can see a versatile younger generation living in a multiracial community.
"We call on the universities to play a role to continue to teach Jawi in the campus or create a Jawi learning centre," added the Parit Sulong MP.
Both Dong Zong and Jiao Zong came into the spotlight for allegedly holding a rally to protest the implementation of khat.
Early this month, Education Ministry confirmed that the government would go on with the addition of khat as part of cultural assimilation.
Chinese and Tamil education groups have voiced disapproval on the grounds that it would create additional workload for vernacular school students.