DAP should put pressure on Prime Minister Dr Mahathir Mohamad into withdrawing the government's plan to introduce khat in vernacular schools, said MCA deputy president Dr Mah Hang Soon.
He called on DAP secretary-general Lim Guan Eng and veteran Lim Kit Siang to lead the party's parliamentarians to impose the pressure.
"If all of the party's 42 MPs do not support Mahathir, he can be overthrown immediately. The father and son indeed have a say in deciding whether the Pakatan Harapan government will continue the khat policy," Mah said in a statement today.
"They should not betray the 95 percent Chinese voters who supported them in the GE14 for personal interest."
Meanwhile, former deputy education minister Chong Sin Woon rebutted several DAP leaders, including Kuala Kubu Bharu state assemblyperson Lee Kee Hiong who claimed that Jawi has been taught in Chinese primary schools since six years ago.
"I must tell the truth, so the public will not be misled by the politicians. The fact is only one page out of four in Bahasa Malaysia textbooks for Standard 5 introduced the Jawi language on the topic of calligraphy,' he said.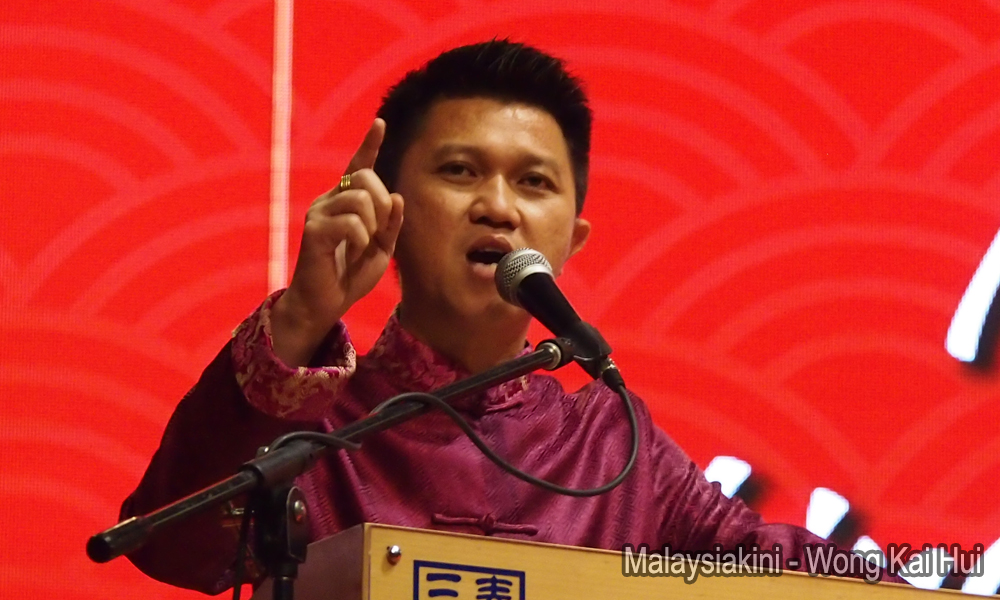 Chong (above) added that two pages touched on Chinese and Tamil calligraphy while the last page features conversations between multiracial pupils and their teacher on calligraphy.
"There is a political agenda as DAP leaders only portray Page 86 of the Jawi calligraphy. (They) want the Chinese to hate MCA so (they) can downplay the khat controversy. This is despicable," he said.
The introduction of the multiracial calligraphy back then is quite unlike the implementation of khat in Standard 4 next year which requires pupils to learn about khat, Chong added.
He also pointed out that teachers did not need to undergo special training previously.
Chong said he was made to understand that teachers are now required to attend special training on Jawi.
He criticised DAP leaders for mixing two different issues together.
"It's a waste of time to divert the public's attention. Resolving the khat issue is the only right thing to do," Chong said.
DAP will meet tonight to discuss the khat issue.
Chinese and Tamil education groups have voiced disapproval on the grounds that it would create additional workload for vernacular school students.