COMMENT | With 7.9 million voters automatically added to the electoral roll in Malaysia by the next general election, widely expected to be in 2023, those who are 18 years of age will have nearly 50 percent of the electoral power of the current electoral registry, which stands at 14.9 million.
Whether Deputy Defence Minister Liew Chin Tong was referring to the "median point" of these two groups of voters, or, the need to maintain the middle voters to undercut the extremism of Umno and PAS by 2023, the gist of the automatic registration of the youth is indeed a new Malaysia to be decided by a young Malaysia.
Here the demonstrations in Hong Kong are useful, as a gauge. No one in the world gave the high school and university students much of a chance to challenge the Hong Kong government, by extension Beijing.
Yet since June 4, for nine weeks in a row, thousands of Hong Kong students have inspired their parents, teachers, anyone older than them to face the Hong Kong government, eyeball to eyeball. As this is written, the Hong Kong youth and their older generations have refused to budge.
They now want the controversial extradition bill to be withdrawn and governor Carrie Lam to step down.
Indeed, the demonstrators further demanded a full and independent police inquiry on the riot, a clear process to have a free and fair election and more importantly, to free the 44 demonstrators who had been charged.
Unless these demands are met, the protests will spread to civil servants and other sectors of the economy too.
What is happening in Hong Kong isn't an outlier event. It required strategic planning and concerted effort.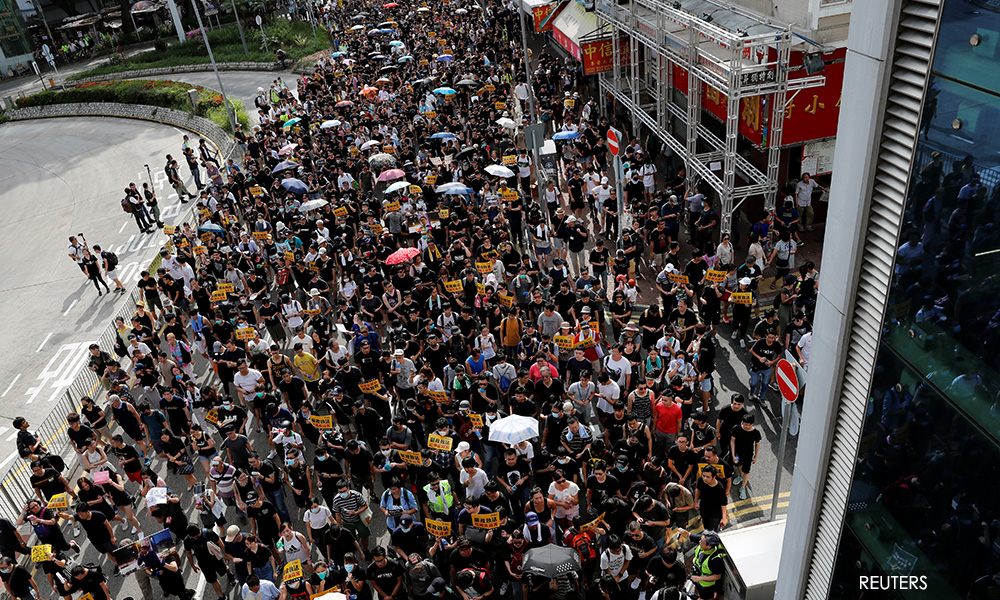 GE15 in 2023 would be more important than the GE14 of 2018, although the stakes of latter would be equally high, if not higher.
Aside from the gleaming towers, Malaysian at the age of 18 would demand four things 
A conditional offer of a job
Free education
Affordable housing
Prospect to be sent abroad for their further tertiary training.
Malaysian youth between the ages of 18 and 25 do want to enjoy the upward mobility of their forebears.
However, Pakatan Harapan can only deliver all of the above, potentially more, only when there is a sincere desire to focus on institution reforms promised in the manifesto too.
The parliamentary select committees, for instance, would have to be given their due weight across the board. Announcement of major figures to lead the MACC would have to be consulted with the parliamentary select committees first, not announced unilaterally.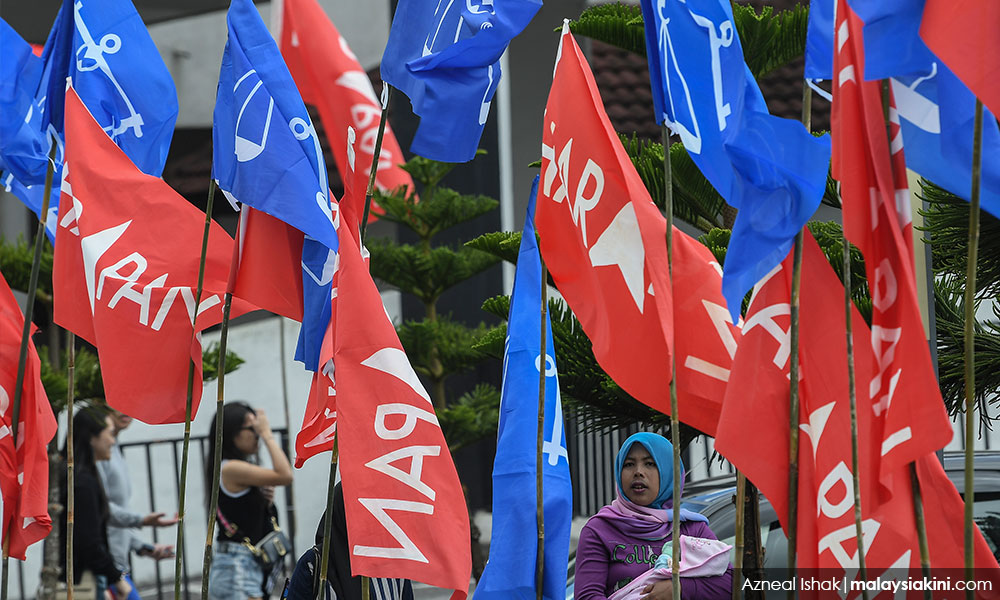 In turn, if PAS and Umno were to attack Harapan in 2023 wholesale, neither one of them would be facile enough to focus on religion and race alone. They would exploit the vulnerabilities of Harapan in other ways.
Thus the ramifications of the Sino-US trade war, the technology war of the US against companies like Huawei, and the Sino-Korean trade war would form fodder for Umno and PAS to tear Harapan to shreds. They could, as Harapan did promise a better and newer Malaysia.
2023 is the coming of age of the new Malaysia. If young and old voters alike judge Harapan harshly, then the process of a fresh and powerful democratic future would be stillborn.
To begin with, the voting rights exercised by all 22.9 million voters would be based on their net assessment of Harapan's total performance, not how many BN big fish had been put in jail.
Secondly, even if voters are forgiving enough to give Harapan a golden second chance, the ruling coalition need to groom these some young leaders to be the masters of their own fate.
For the lack of a better word, Harapan does need to embrace and enhance the future of Malaysia.
Starting now, without which a weak electoral mandate of 2023 would see a country being set back once again, not necessarily by kleptocracy but the klepto-theocracy of PAS and Umno, each trying to purportedly use a pseudo version of Islam to capture the state to their own benefits.
---
RAIS HUSSIN is a supreme council member of Bersatu. He also heads its policy and strategy bureau.
The views expressed here are those of the author/contributor and do not necessarily represent the views of Malaysiakini.