Businessperson Lee Kim Yew has apologised for posting online an image of the Jalur Gemilang with its white stripes altered to black when criticising the government's khat policy.
Lee, the founder and chairperson of Country Heights Holdings Bhd, explained he had asked an artist to change the colour of the flag to "express his feelings" over the issue, but has since reverted the colours back to white.
The image, which has since been removed, was uploaded along with a post by Lee highlighting his recent blog entry on the inclusion of khat writing lessons in Bahasa Malaysia textbooks for Year 4 students.
In his apology today, Lee explained that to him, the white stripes on the national flag represented purity and cleanliness, a reminder "to live a clean life far from corruption and with morals".
"This is my feeling about how our beloved country should be, but I made the mistake of asking the artist to express my feelings by changing the colour of the flag, although (on a) graphic and not a physical flag," he posted.
He further advised the younger generation to avoid the mistake of people like him, from the "old generation".
"I had returned the graphic flag to its original state and (will) make sure to never change (it) again. I advise the future generations, based on my experience, never (to) change the colour of graphic or physical flag," he said.
"l respect your views and will continue to self search and self reflect myself."
The image, which has since been taken down and replaced with a generic image of regular Malaysian flags, drew criticism online and was widely shared.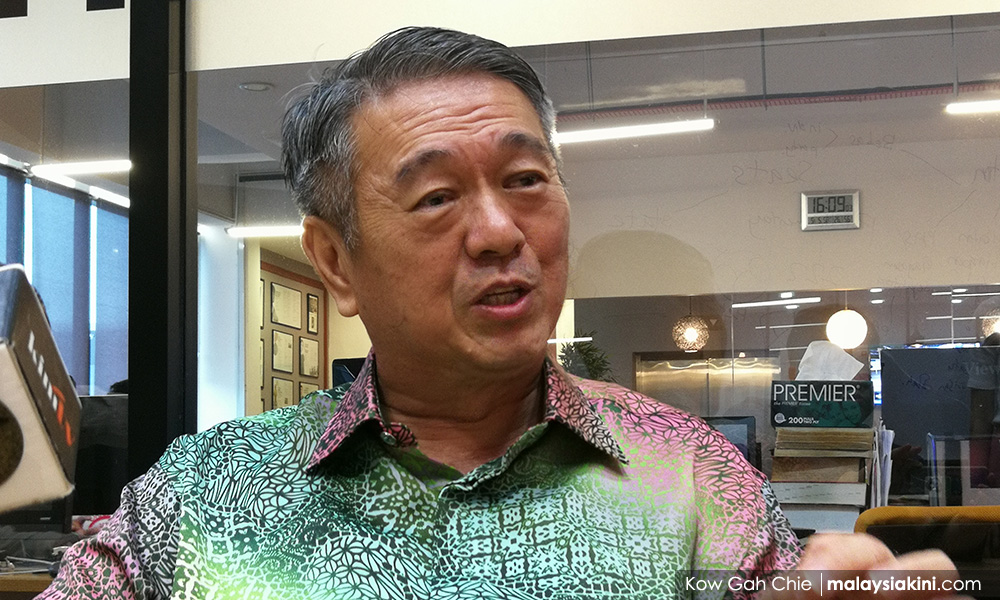 Meanwhile, in a blog posting, Lee (above), a critic of the former BN administration in the lead-up to the 14th general election, said the timing was not right for the government to introduce khat in the national and vernacular school syllabus.
He wrote: "[...] since the education minister promised there would be no tests for Jawi, why the hurry?! Anyway, worst still, we hear that this is a project initiated by the previous government!"
Lee further criticised the current government, saying there were other issues to be focussed on in relating to "Islamic values".
"The people have all come together for one reason, which is to save this country from the brink of bankruptcy and from a rule of kleptocracy government.
"It is sad to see after a year, Pakatan Harapan is cracking and breaking because it seems that now the party flag is more important than the country flag.
"It seems they prefer to fly their party flags first and the Jalur Gemilang second!"
He warned that the Harapan government would not last to see a second term.