Putrajaya will set up a special channel to help Chinese investors solve any problems they may face when doing business in Malaysia, Finance Minister Lim Guan Eng announced today.
Lim said the special channel, led by his ministry, will facilitate high technology, high value and high knowledge Chinese investment – especially in the manufacturing sector – and cut down on red tape.
"We wish to see an increase in Chinese investment with the setting up of a system and institution (to deal with any problems that may arise)," he said when launching the Malaysia-China Belt and Road Economic Cooperation forum in Kuala Lumpur today.
According to Lim, he first mooted the creation of this special channel on his first official visit to Beijing in June.
"When I go to China for the (coming) investment mission, we will be fleshing out the details to the Chinese investors," he added.
Lim stated that existing institutions will be used to establish this channel, and expressed his hope that this would enable Chinese investment to double from the RM4.4 billion in the first quarter of 2019.
At the forum, the finance minister added that Putrajaya is still discussing the panda bonds proposed by the China Construction Bank.
"We have to look at the interest rate, it is a question of pricing. The pricing must be attractive.
"At the present moment, it is still not attractive enough. We are still having discussions," he said.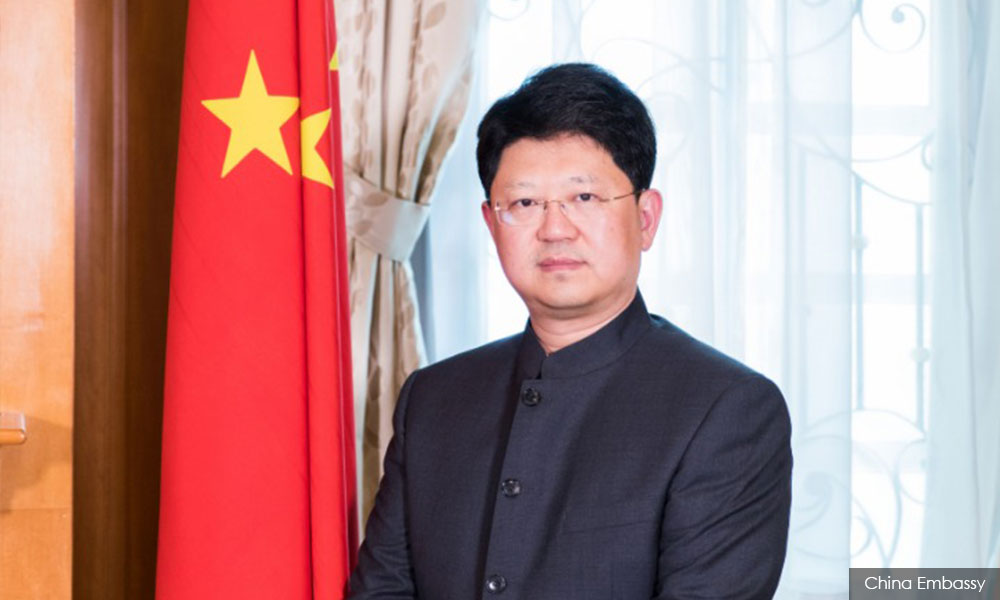 Lim said he will make an announcement if there was any decision on the panda bonds.
In February this year, China's ambassador to Malaysia Bai Tian (above) was reported to have said that China Construction Bank had proposed to issue panda bonds for Malaysia to help ease the government's financial stress.
Lim reportedly said Malaysia was also looking forward to further improving bilateral trade with China to benefit both countries.
This year also marks the 45th anniversary of the establishment of diplomatic relations between Malaysia and China.