The team handling the search and rescue efforts of Irish teenager Nora Anne Quoirin (above), which entered its fifth day today, will use voice recordings of her close family members in the hope of luring her out of the thick jungle surrounding the Dusun Resort in Pantai, where she is believed to have gone missing.
Nilai district police chief Supt Mohd Nor Marzukee Besar said the voice recordings, to be amplified via megaphones, would include her nickname fondly used by family members.
The SAR team, headed by the Senoi Praaq Unit, decided on this approach as the latest strategy to locate the 15-year-old, who went missing from her room on Aug 4 while vacationing with her family at the resort.
"Our public relations officer will be meeting the victim's family today and decide on whom among them were closest to her and for their voices to be used.
"Besides this approach, rescuers will be calling out her name throughout the search… all these could help in 'jolting' her into attention," he told the media today.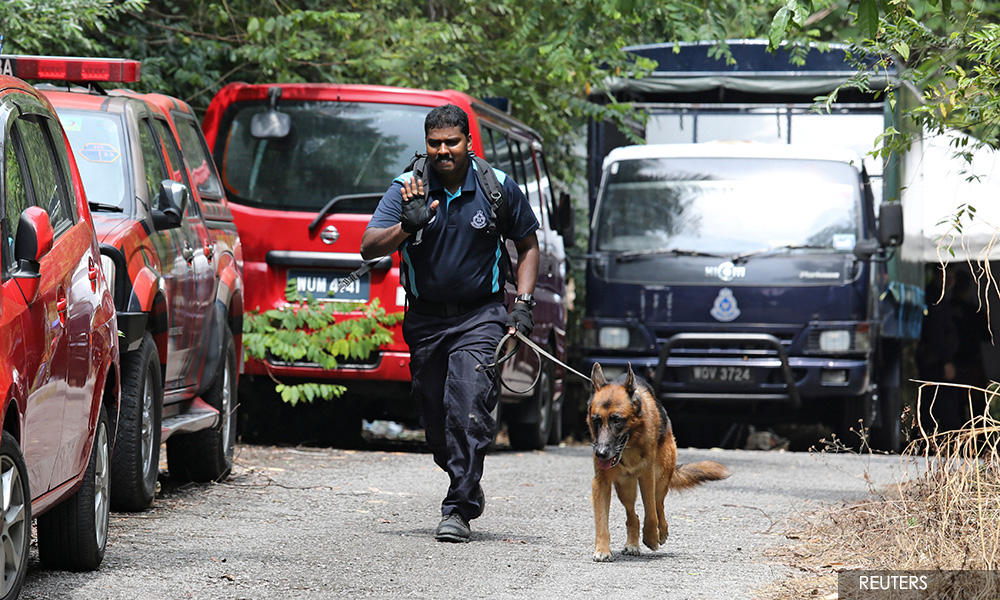 Meanwhile, Mohd Nor Marzukee urged those who claimed to have encountered Quoirin playing by the river near the deer pen to come forward and share their information with the police.
"The search yesterday included the river and deer pen area where she was said to have been seen. We searched the area, but there was nothing to indicate she was there. However, we will be there again today for a closer search," he said.
Police also welcomed any information by the public that could help the case, including alternative methods based on their respective faith, in a bid to locate the teenager.
The SAR efforts from today will also use more sophisticated aerial search equipment, including drones.
Quoirin arrived at the resort with her parents from London on Saturday for a two-week vacation, before she was reported missing on Sunday at 8 am.
- Bernama