Prime Minister Dr Mahathir Mohamad has responded sarcastically to those who had criticised his position on several issues that have not been popular with Pakatan Harapan's core supporters.
Mahathir, when asked about DAP's Sungai Pelek assemblyperson Ronnie Liu's insistence that closing down Lynas won't spook away investors as the prime minister claims, sarcastically said he will consult Liu in future before taking his stance.
"That was my opinion. His opinion is that when we kick Lynas out many investors will come. That is his opinion. My opinion is different.
"I did not ask him. By right I should have asked him before I spoke," he told journalists during a visit to his constituency in Langkawi today.
Mahathir was also asked about DAP's Klang MP Charles Santiago (below) expressing concern that the prime minister had been making unilateral decisions.
Santiago had given the khat and Zakir Naik issues as examples.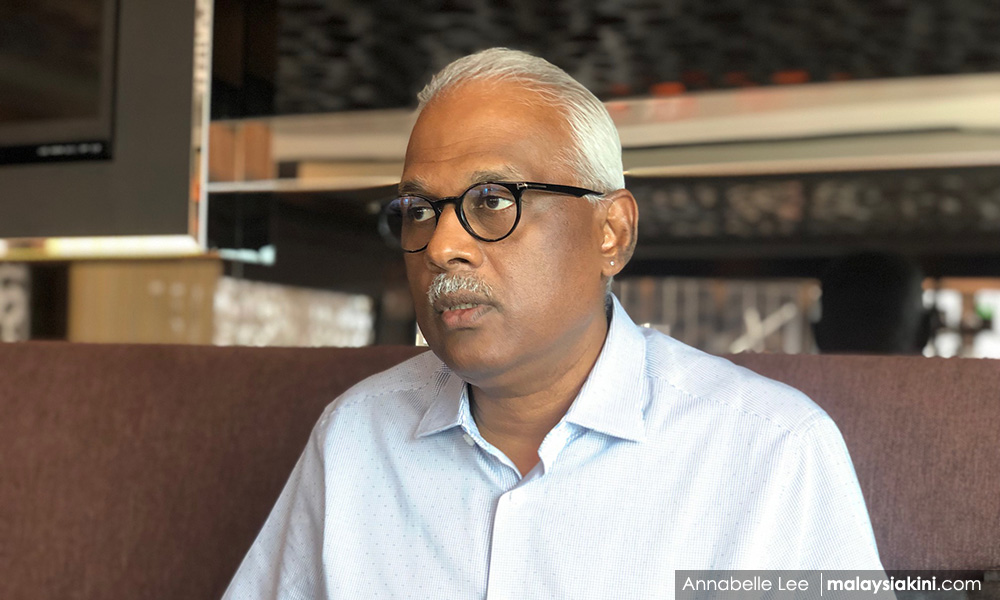 "Currently, it looks like there is too much power in the hands of the prime minister and so this power needs to be shared equally amongst all the component parties," Santiago had said.
Responding to this, the prime minister sarcastically said that Santiago was his equal and therefore he would consult him in future.
"In future, when I make a decision, I can ask Santiago whether he agrees or not.
"If he does not agree, then I won't do it. I will get his opinion because he is equal to me," he said.
All the issues above have put pressure on the Pakatan Harapan component parties.
On Lynas, both the DAP and PKR have pushed, before the general election, for the closure of Lynas' rare earth processing plant in Gebeng, Kuantan.
The government, under Mahathir, is leaning towards renewal of the factory's license which is due to expire next month.
The DAP is also facing grassroots pressure over the introduction of six pages of Jawi khat lessons in the Year 4 Bahasa Malaysia textbook.
It has since been reduced to three pages and made optional, but the discontent has persisted.
On Zakir, Mahathir had said he did not favour the controversial preacher remaining in a multi-cultural country in Malaysia, but said there was no place else to send him.
He had expressed concern that Zakir, who is wanted by authorities in India on money laundering charges, will not get a fair trial in his home country.