Bagan Dalam assemblyperson M Satees has suggested for Zakir Naik to be sent away from Malaysia to a neutral country after he suggested that Hindus in Malaysia were more loyal to the Indian Prime Minister Narendra Modi than to Malaysian Prime Minister Dr Mahathir Mohamad.
"How long is the Malaysian government going to let this guy stay in our country and stir racial and religious tensions among Malaysians? The Malaysian government's justification to keep him in Malaysia is that he will not get 'a fair trial' in India.
"But is it worth to keep him here when the harmony and peace of Malaysian society are threatened by his constant hate preaching?" Satees said in a statement.
He said, however, that he recognised the concern that Zakir may be tortured if he is sent back to his home country of India.
"So why not send him to some other country where his preachings will not threaten peace and harmony?
"Zakir Naik has Saudi citizenship, why not send him there? Don't tell us that Saudi Arabia will let their fellow brethren to face 'unjust infidel laws' if he's sent there?" he said.
Satees (below) said Zakir's latest statement, made during a roadshow in Kelantan organised by the PAS-led government there, brought into question the loyalty of Hindus in Malaysia.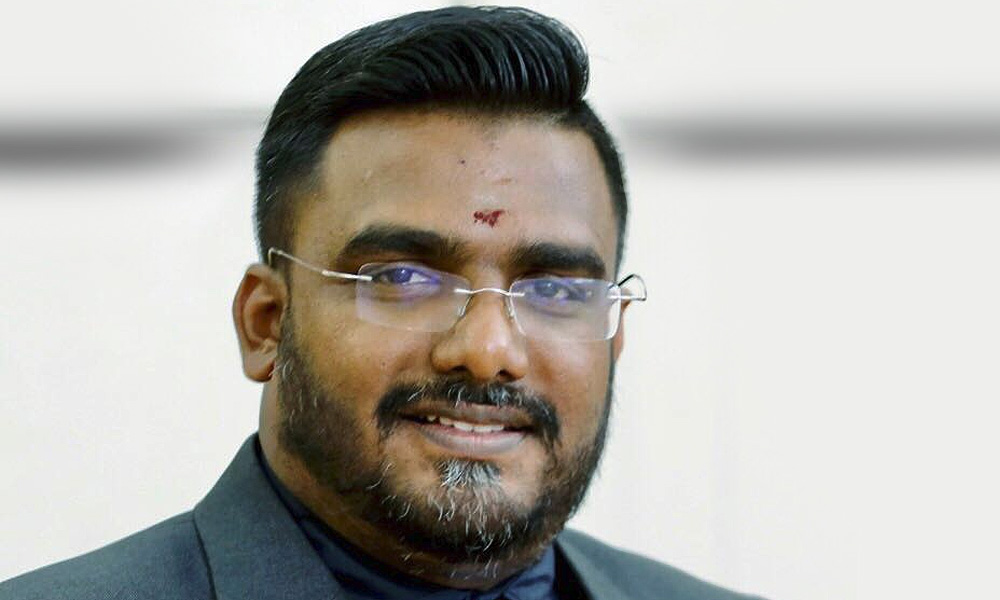 During a ceramah, Zakir had said: "In India, we Muslims are a minority, according to the government, 14.5 percent [...] here, the non-Muslims, the Hindus, are 6.4 percent in Malaysia but they get more than 100 times more rights than Muslims in India".
"Good [...] I'm not saying take away their rights [...] they are half the percentage of (Muslims) in India and yet the rights they get here is 100 times more than what India gives to minorities so much so they support the prime minister of India and not the prime minister of Malaysia," he said.
Satees said Zakir's statement was tantamount to accusing Hindu Malaysians of being disloyal to Malaysia.
"This foreign criminal who is running away from the law of his own motherland, has no right to question the loyalty of Malaysian Hindus.
"We are proud citizens of Malaysia because we don't have to use our religion as a justification to run away from criminal charges and we are loyal to this country, for which our forefathers have shed their sweat and blood to build," said the DAP lawmaker.
Zakir, a permanent resident, is in self-imposed exile in the country and he is wanted in his native India on money-laundering charges. Putrajaya has refused to deport the preacher expressing concern about whether he will receive a fair trial.