Gamuda Bhd founder Koon Yew Yin (above) is under fire from various quarters for a statement deemed disrespectful to the Malaysian Armed Forces.
Government and opposition parties, as well as NGOs, have criticised the businessperson for suggesting that many armed forces personnel had never fired a bullet, done nothing "except eating and sleeping" and should be deployed to Felda plantations. 
Retired army major Razali Zakaria, representing Gerakan Memartabat Pejuang Negara Malaysia, today lodged a police report against Koon at the Wangsa Maju district police headquarters.
In the police report, Razali claimed that Koon was challenging the professionalism and credibility of the armed forces and sowing hatred towards the force.
Yesterday, Deputy Defence Minister Liew Chin Tong had also criticised Koon's position. 
"I urge all Malaysians regardless of race or economic class, whether civilian or military, to strive to understand the role and sacrifices of the armed forces, and to be careful in issuing statements," the DAP senator had said.
De facto deputy unity minister Md Farid Md Rafik has also weighed in through a press statement, where he refuted Koon's claims that Malaysia has a bloated civil service size and that there was over expenditure of taxpayers' money to pay them.

"On the issue over the civil service size being too big, Malaysia's civil service of about 1.6 million is being compared to the ratio in other countries like Singapore, Indonesia, Korea, China, Japan, Russia and Britain.

"It must be understood that in the definition of civil service in these countries, some of them did not count those in the education sector, security agencies and health services as civil servants.

"In Malaysia, the civil service took into account these three sectors, which have much personnel. If we were to exclude these three sectors, the size of civil service in Malaysia would only be at 616,718 (as per May 2018), or 1:51 ratio to the number of Malaysian citizens.

"Based on this, the size of our civil service is still ideal and not too large compared to other countries," he said.

He said the government had taken the effort to decrease the amount of expenditure in civil service by downsizing it in stages, from 1.7 million to 1.6 million, besides privatisation of agencies.

This would save the government up to RM1.9 billion in emolument, and another RM490 million for pension payments.

On the imbalance of racial composition in the civil service, Farid said all entries into the government sector are done based on merit and not on racial or religious background.

He said the reason behind the imbalance was due to lack of interest by the other races to join civil service, and efforts are being undertaken to attract their interests.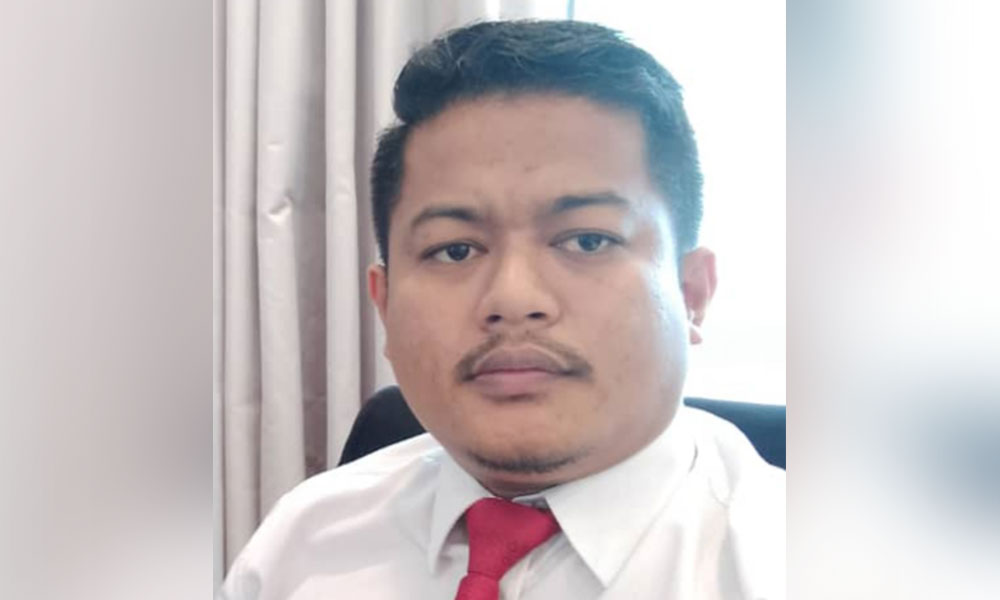 Meanwhile, Terengganu Pakatan Harapan Youth joined the chorus of criticism.
"Koon may not consciously feel the existence and contribution of the armed forces but there would not be peace and security in the country without the security forces that make sacrifices to defend this country from threats," its chief Mohd Hasbie Muda (above) told Malaysiakini.
Umno Youth vice-chief Shahril Sufian Hamdan said Koon's statement was an insult to the whole armed forces.
"This is an example of someone, who has led a wealthy and comfortable life, belittling and insulting the noble work of the armed forces who constantly defend the country whenever there are security risks," he said in a Facebook post.
Meanwhile, PSM central committee member Sharan Raj said Koon should apologise for his comment.
"The armed forces have sacrificed their future and will sacrifice their lives when needed to save 30 million Malaysians.
"Malaysian civilians are not prepared to raise a weapon to defend our land and people but the armed forces are 24/7 combat-ready," he said in a statement.
Koon had made the comments in a blog posting on Monday titled: "My proposal for the reduction and improvement of our civil service?".